1911 Society
Named in commemoration of the year when ETSU was founded, the 1911 Society recognizes the university's most notable graduates from undergraduate, graduate and professional programs. The selection committee evaluates applicants on academic achievement; sustained service; honors, awards, recognitions, publications and presentations; demonstrated leadership; work experience, such as study abroad, internships, externships and clinicals; and personal narratives.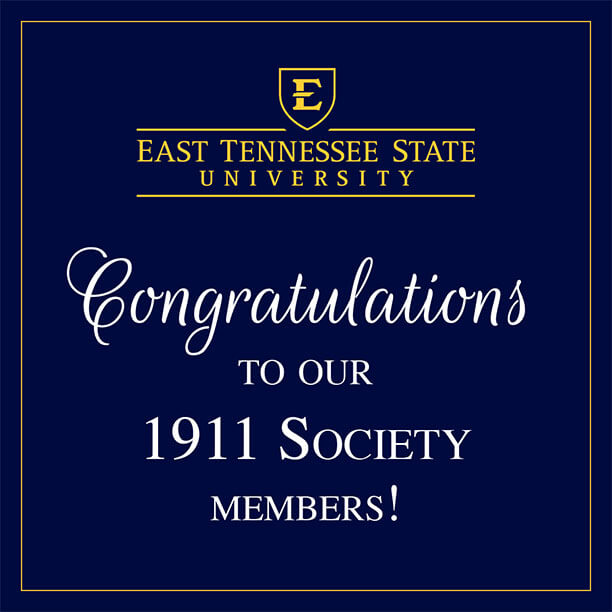 ETSU President Brian Noland said, "For more than a century, ETSU has carried forth a mission to improve the quality of life for the people of this region. The 1911 Society recognizes an elite group of graduates who have embodied that very mission. We are delighted to honor these distinct members of the Class of 2021 throughout Commencement exercises this week."
The 1911 Society was established in 2020. Honorees receive special recognition and tartan stoles to wear during Commencement. Their contributions and accomplishments will be showcased on the 1911 Society wall located on the third floor of the D.P. Culp Student Center.
"The 11 students being inducted into the 1911 Society have achieved great accolades in the classroom, in research laboratories and in service to this campus and our communities," said Dr. Wilsie Bishop, Senior Vice President for Academics and Interim Provost. "Each has transformed ETSU in some way during their time at ETSU, and their selection is our way of celebrating the legacies they have established."
Class of 2022 Inductees: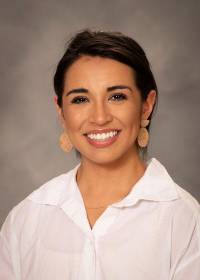 Pamela Avendaño-Rubi

majored in biology with a biochemistry concentration and a minor in physics. She grew up in Puebla, Mexico and is bilingual, speaking Spanish and English. She uses her bilingual ability to provide interpretation services at the Remote Area Medical (RAM) clinic and at the Quillen College of Medicine. Since 2019, Avendaño-Rubi has conducted cardiovascular research under the direction of Dr. Cerrone Foster in the Department of Biological Sciences. Avendaño-Rubí has presented her research at ETSU's Boland Symposium, the Honors Collegiate Conference, the American Physiological Society and the Tennessee Capitol to state senators and state representatives. Avendaño-Rubi hopes that with her unique cultural influences and biomedical skills she can identify and address the needs of eastern Tennessee communities.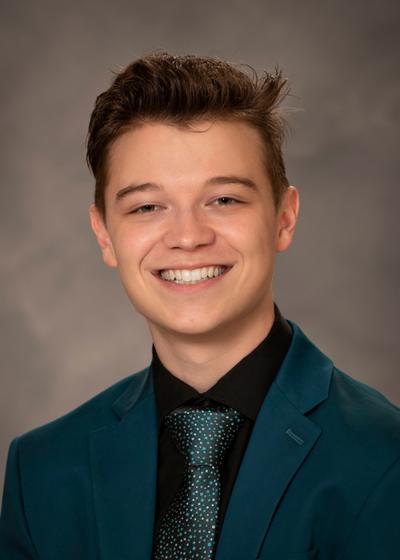 David Crabtree
was a political science and international affairs double major. He served with several leadership and civic engagement organizations, including the Student Government Association, Model United Nations and the Tennessee Intercollegiate Supreme Court. Crabtree has two research publications under review at present, both addressing a shift in public perception of social welfare as a result of the COVID-19 pandemic. Crabtree also presented the same research at the 2022 Southern Political Science Association Conference. He plans to pursue an M.A. at the University of Chicago.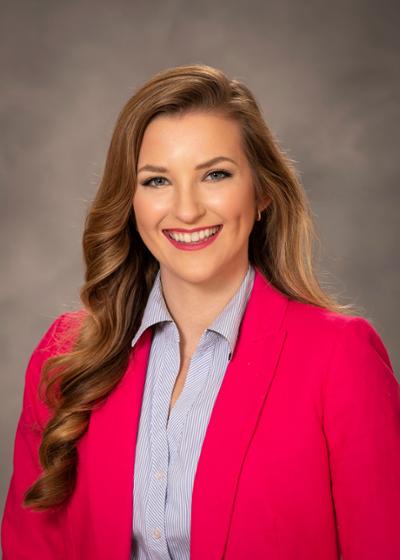 Dr. Jacquelyn Crawford
is a Doctor of Pharmacy candidate with the Bill Gatton College of Pharmacy. Crawford has held several positions with the ETSU chapter of the Student National Pharmaceutical Association during her four years at the college of pharmacy. Crawford has participated in twelve clinical placements in a variety of roles, from community practice, to emergency medicine, to ambulatory care. On top of her clinical placements, internships and regular employment, Crawford found the time to complete two different research projects regarding pharmacist-provided contraception. Crawford intends to use her breadth of experience in a position as a clinical pharmacist or on an interprofessional care team. She hopes that her efforts may help combat the health disparities of the Appalachian Highlands.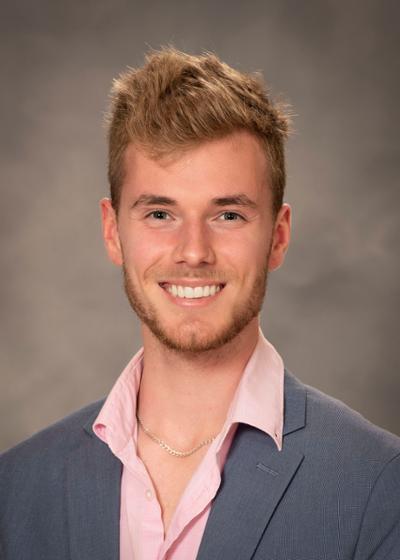 Azayzel DeRegis
was a foreign language major with a concentration in Spanish and a minor in art. DeRegis has also completed all of the requirements of a pre-medical degree. While not at his internship at the Quillen College of Medicine, DeRegis volunteered with a number of local medical and outreach programs; including at the Johnson City Medical Center, the Johnson City Community Health Center, and with the Washington County Rescue Squad. He also volunteered with the Language and Culture Resource Center as a medical interpreter. DeRegis also helps provide CPR training to the ETSU community through the campus emergency medicine club. DeRegis aims to become a multilingual trauma surgeon and serve anywhere that medical interpretation and cross-cultural relationships are needed.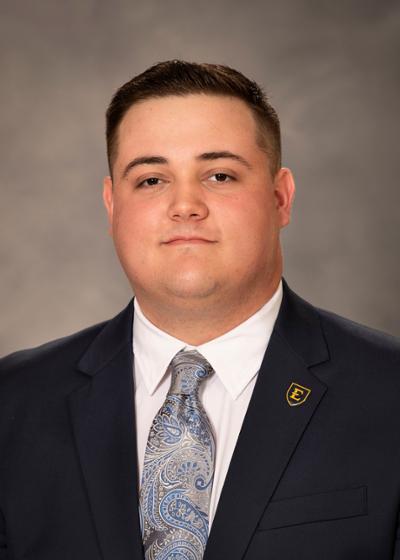 Ethan Galloway
majored in chemistry and double minored in anthropology and culture and health. He has served in several leadership roles, including as president of the ETSU chapter of the American Chemical Society and as the student member of the Tennessee Higher Education Commission. Galloway also volunteered with local charitable organizations, with one of the most notable being his position as a court appointed special advocate for children in the foster care system. After completing medical school, Galloway hopes to serve the Appalachian Highlands region as a physician.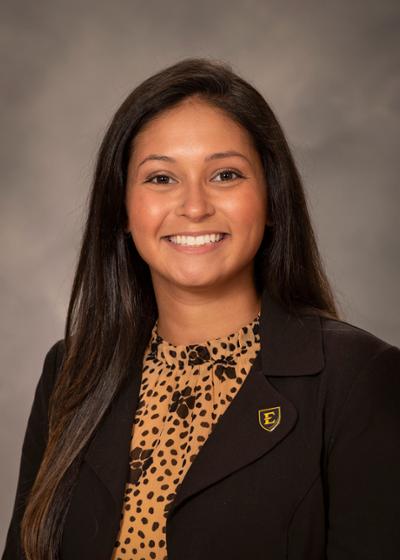 Dr. Abbigayle Laszacs
is a Doctor of Medicine graduate of the Quillen College of Medicine. She served on several student committees, and volunteered with local low- income medical services, such as the RAM clinic and the Church Hill Free Clinic. Laszacs completed all of her volunteer work in addition to her ordinary workload of internships and research positions as a doctoral student. Through such research positions, Laszacs is already credited on one scientific publication; a study of pediatric powered mobility published in the "Journal of the Rehabilitation Engineering and Assistive Technology Society of North America." Laszacs hopes to build a career out of addressing substance use disorder within the field of obstetrics and gynecology.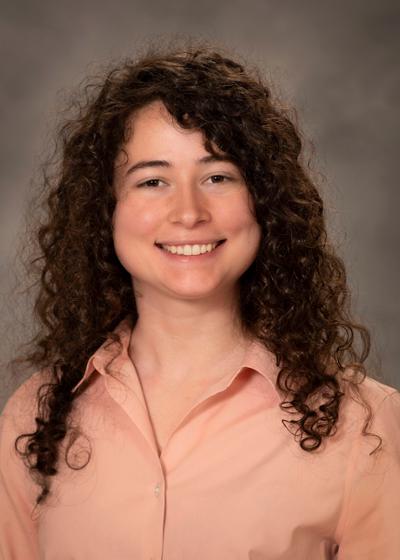 Brianna Martinson
majored in computer science and is well-regarded for her skills in research. She was the concluding speaker of the 2020 ETSU Ronald McNair Summer Research Program. She has presented her research at the Appalachian Student Research Forum, the Tennessee State Capitol, the Boland Undergraduate Research Symposium and the Baylor University Virtual Research Conference. Martinson also participated in an undergraduate research symposium at Michigan State University. Her passion is for virtual reality technology and its potential therapeutic applications. She hopes to make a career out of that interest after completing graduate school at the University of North Texas where she will study learning technologies with a concentration in project management in workforce performance.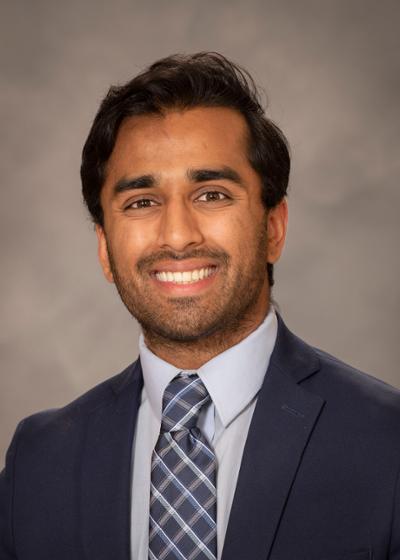 Shivam Patel
majored in health sciences and was involved in undergraduate research under the mentorship of Dr. Sean Fox since his freshman year. Patel volunteered his spare time with student organizations on campus and outreach programs in the community. On campus, Patel has served with the ETSU chapter of the American Society of Microbiology, the Student Government Association and the Preview and Orientation Leaders Organization. In the wider community, Patel gave his time to the RAM clinic, the United Way and campaigns for candidates for local public office. A graduate of the Roan Scholars Leadership Program, Patel hopes to pay forward the support he received during his time at ETSU by pursuing a service year with AmeriCorps while he applies to medical school.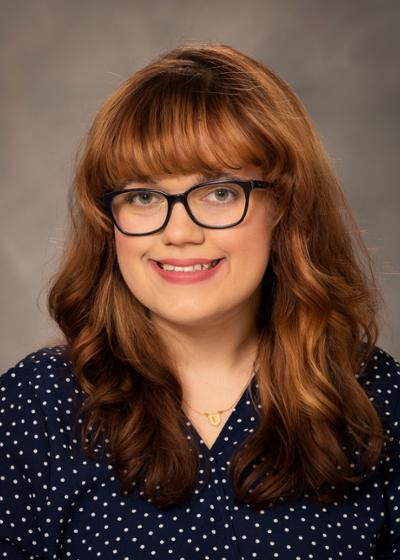 Hannah Smith
majored in theater and minored in communicative disorders. She is a multitalented artist, known by many for her performance in the 2021 production of "Men on Boats" which earned her a nomination for a Kennedy Center Irene Ryan Award. In addition, her creative writing was accepted for publication in the ETSU arts journal "The Mockingbird." Smith has also volunteered her time to better her fellow Buccaneers, serving with both the Preview and Orientation Leader Organization and the Buccaneer Involvement Guides program, as well as the Committee for 125 Chapter II academic task force. Smith hopes to use her talents and her passions in a career as a speech therapist.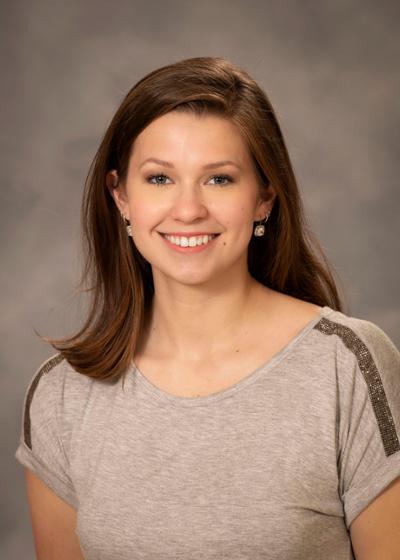 McKenzie Templeton
is a media and communications graduate and the founder of ETSU's ABLE organization, a disability awareness group that now partners with ETSU's Department of Disability Services. Despite her full course load as a student, Templeton has got a head start on her career as a marketing strategist through part time jobs and internships with organizations such as Meta (Formerly Facebook) and STREAMWORKS; among others. Templeton hopes to remain in the Appalachian Highlands and use her skills to promote the region and serve its people. She is currently the Director of Young Professional Development with the Johnson City-Jonesborough- Washington County Chamber of Commerce.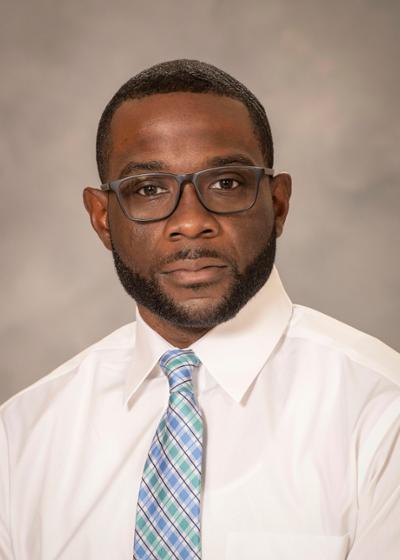 Cory Whitfield
is a Master of Social Work graduate. In 2020 he served as the student representative to the Tennessee chapter of the National Association of Social workers. Whitfield's tenure marked the first time an ETSU student held the position. Whitfield is also the president and a founding member of the Northeast Tennessee Association of Black Social Workers. As a graduate assistant, Whitfield was instrumental to research on a $50,000 grant received by the Department of Social Work. Whitfield hopes that a successful career in social work will later translate in to an impactful role as a policymaker.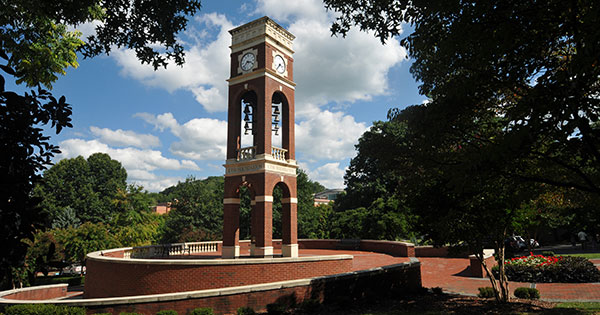 ELIGIBILITY

Eligibility

Any East Tennessee State University student, domestic or international, who meets the eligibility requirements for their category are eligible to apply:

Undergraduate seniors who received their first baccalaureate degree in August or December 2022 or who will receive their degree in May 2023; or graduate students who received their first master's or doctorate degree in August or December 2022 or who will receive their degree in May 2023; or pharmacy and medical students who will receive their degrees in May 2023.
Eligible students will have a GPA at the time of application which reflects academic excellence, as well as personal achievements which demonstrate and support the mission and values of East Tennessee State University.

To apply, students must submit responses to the application questions as well as the required two letters of references. Incomplete applications will not be reviewed.

SELECTION

Selection Criteria

From the applicants, the Selection Committee will choose no more than 12-15 students to be invited for an interview. The Committee will select no more than 11 students to be recognized during any one academic year (2-4 graduate and professional students and 6-8 undergraduate students) for induction into The 1911 Society.

Selections will not be based on GPA exclusively. The committee will base its decision on all of the following:

Academic achievement (GPA, scholarship, research)
Sustained service
Honors, awards, recognitions, publications, presentations
Demonstrated leadership
Work experience, study abroad, internships, externships, clinicals
Personal narratives on application (including your most significant academic experiences, personal goals, the value of your ETSU experience)

Selection Committee

The Selection Committee will be composed of the following representatives:

President of Faculty Senate (or designee)
Designee from Student Life and Enrollment
Faculty designee from Graduate Council
Faculty designee from Quillen College of Medicine or Gatton College of Pharmacy
Vice President for Equity and Inclusion (or designee)
Faculty Athletics Representative

APPLICATION INFORMATION

To Apply

Students should complete the responses to items 2-8 either as a MS Word document or a PDF file to be uploaded to the online submission. All documents should be submitted to the Office of the Provost at provost@etsu.edu.

Respond to the following questions:

Provide your name, degree, E#, degree/major, hometown, and cumulative GPA.
List college activities and demonstrated leadership (examples include student government, sports, schools, publications, arts, exhibits, exchange programs, tutoring, etc.) Using a table/chart, list: College Activity, Dates, Offices Held, Average number of per week.
a. Discuss one example of your effective leadership in one of the college activities described above (not to exceed 250 words)
List community and service activities while a student that are not required by your major/degree program, a service organization or judicial sanctions. Include projects with community organizations, environmental protection or conservation efforts, work with religious organizations, summer activities, etc. Do not repeat items listed previously. Using a table/chart, list: Activity, Dates, Offices/Position held, Average number of hours per week
List part-time and full-time jobs, internships, clinical placements, and study abroad experiences since high school graduation. Using a table/chart, list: Type of Work, Employer, Dates, Average number of hours per week.
a. Discuss how this experience has contributed to your overall development.
b. Discuss how this experience prepares you to achieve your leadership goals.
List publications, presentations, awards, scholarships, or special recognition (honors, awards) you have received while pursuing your current degree. Do not repeat items previously listed.
Describe your most significant academic experience at East Tennessee State University during your current degree program, other than GPA (do not exceed 250 words).
Personal Goal Statement. What additional personal goals do wish to share with the Selection Committee? You may wish to include a response to the question: Why should the Committee select you for this award? Do not repeat information already provided (not to exceed 250 words).
Prepare a statement describing the value of your East Tennessee State University undergraduate, graduate, or professional program experience (selecting the appropriate level). This essay must not exceed 500 words in length and should be written in a clear, simple, and direct manner.)

Two Letters of Reference

One letter of reference from a faculty member who taught you in your major field/program of study (at your current level) and knows you well enough to evaluate your academic performance.
One letter of reference from a faculty member, advisor, counselor, employer, or other individual (non-family member) who has a special relationship with you while a current student at ETSU.
Do not submit additional letters of reference.
Reference letters should be submitted with your application or emailed directly to the Office of the Provost.

2023 Applications must be submitted no later than 11:59 pm on March 1, 2023, to the Office of the Provost provost@etsu.edu.

INDUCTEE RECOGNITION

Inductee Recognition

Students selected for induction into The 1911 Society will receive a tartan stole to wear with their regalia. Names of new inductees will be identified in the Commencement program.