Ombudsperson
The faculty Ombuds provides a confidential, neutral, and independent resource for all ETSU faculty. We are available to listen, help you explore issues of concern, facilitate informal resolution of conflict, clarify university policies and procedures, and identify the appropriate person or department within the university to respond to your questions. The faculty Ombuds aligns with the standards and practices of the International Ombuds Association.
The Ombuds offers an alternative, informal, and safe place to explore any concerns or address any questions you might have as a faculty member—and if we don't know the answer, we will seek to find it for you. To learn more, please explore this web space or contact one of your faculty Ombuds directly (see "Meet Your Faculty Ombuds" below).
The faculty Ombuds will:
listen to faculty concerns and perspectives
provide a safe and private place to confidentially discuss issues of concern
help faculty analyze situations, explore options, and answer questions for resolving concerns
assist in identifying and interpreting university policies and procedures
identify appropriate university resources and suggest referrals
safeguard faculty identity
provide conflict resolution and other communication-related training for departments or other groups
facilitate communication or mediate between individuals or groups
remain impartial to all parties involved in a conflict
The faculty Ombuds will NOT:
advocate for an individual's personal position
act without consent
participate in any formal grievance or appeal
provide legal advice
overturn decisions made by university officials
keep identifying records
address a non-university problem or complaint
make binding decisions
mandate policies
replace formal processes
Common issues and concerns that might be brought to the faculty Ombuds include the following (note that this list is not comprehensive):
conflict or struggles with colleagues
interpersonal, intercultural, and group conflicts
miscommunication between faculty and administrators
concerns about student complaints
questions around policies and/or procedures
navigating ethical dilemmas or concerns about ethical behavior
concerns about unfair treatment or retaliation
concerns regarding promotion and tenure processes and salary equity
workload issues
MEET YOUR FACULTY OMBUDS
Dr. Allan Forsman
Allan Forsman is a professor in the Department of Health Sciences, which is housed in the College of Public Health. He earned his Ph.D. from the University of North Dakota School of Medicine in 1991. He joined ETSU in 1998. His main teaching focus is human anatomy, and his research focuses on the effects of spaceflight on reproductive systems as well as the effects of alcohol and/or high-fat diets on the urinary and reproductive systems.
During his tenure at ETSU, he has served on several committees, including the Faculty Senate, Tenure and Promotion Appeals Committee, and Committee for 125. He was awarded the College of Public Health Foundation Teaching Award in 2011, the ETSU Distinguished Faculty Award in Teaching in 2012, and the Southern Athletic Conference All-Conference Faculty Award in 2018.
BO12E Burgin Dossett Hall
423-439-4502
forsman@etsu.edu
ombuds@etsu.edu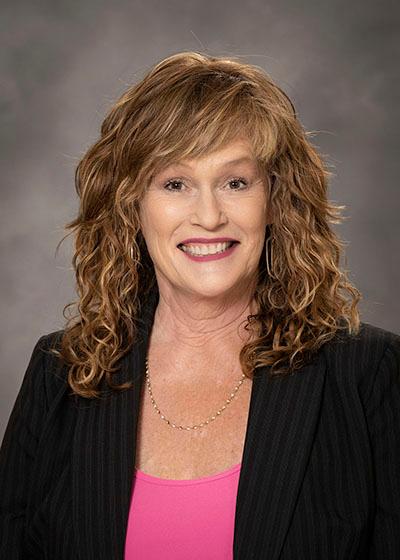 Dr. Amber Kinser
Amber Kinser is a professor in the Department of Communication Studies and Storytelling, which is housed in the College of Arts and Sciences. She earned her Ph.D. in Communication from Purdue University and joined the ETSU faculty in 1997.
Her primary research interests include communication in health and aging, family communication, mother studies, and food studies.
During her tenure at ETSU, Dr. Kinser served for 10 years as director of Women's Studies and for 13 years as department chair for the Department of Communication and Performance (formerly the Department of Communication).
She has earned several awards at ETSU, including the Distinguished Faculty Award in Service and the Patricia E. Robertson Diversity Leadership Award and being named a Notable Woman of ETSU in 2023. In 2015, her research earned her induction into the Museum of Motherhood Hall of Fame for "Practical and Political Inspiration in Motherhood Studies."
In 2023, she earned professional certificates in Conflict Resolution from Cornell University and Mediation & Arbitration from University of Tennessee. Currently, she is completing training to become certified as a professional coach. In addition, she is a member of the International Ombuds Association and the International Coaching Federation.
Sherrod Library, 355
423-439-7577
kinsera@etsu.edu
ombuds@etsu.edu
Who can access the help of the faculty Ombuds?

Services are available to all faculty, at all ranks, who are part of an ETSU campus.

Does the faculty Ombuds assist students and/or staff?

When should a faculty member contact the faculty Ombuds?

A faculty member should contact the faculty Ombuds when they:

need to have a confidential discussion about a university-related problem
need help in facilitating a resolution to a work-related problem
want to know options for solving a work-related problem
need help communicating with other faculty or university administrators
feel a policy or procedure has been unfairly applied
need information about faculty rights and university policies and procedures
prefer to resolve a dispute in an informal manner
want to know university resources available

Is the faculty Ombuds part of administration?

No. The Ombuds is a member of faculty at ETSU. They are free from any administrative influence in addressing problems, resolving conflicts, or breaching confidentiality. A person may consult with an Ombuds without making a formal complaint.

Does the faculty Ombuds keep records?

No. The faculty Ombuds may take notes to understand a situation. These notes are shredded after the consultation is complete. These notes are not subject to open records requests. The faculty Ombuds keeps statistical data for reports but does not keep names of contacts in any sort of database.

Are faculty required to use the faculty Ombuds?

No. The use of the faculty Ombuds is strictly voluntary.

How can I reach the faculty Ombuds?

The faculty Ombuds may be contacted personally via e-mail or by phone to make an appointment. See Meet Your Faculty Ombuds for contact information.

Where do we meet with the faculty Ombuds?

You may elect to meet the faculty Ombuds in their office or at a location of your choosing. The location of your meeting should be mutually arranged.