Dining Plans Experience the comfort, convenience, outstanding food, and inviting atmosphere!
Dining Hall Summer Hours of Operation, June 2023: Breakfast 7:30am - 9:00am, Lunch 11:30am - 1:30pm, Dinner 4:30pm - 6:00pm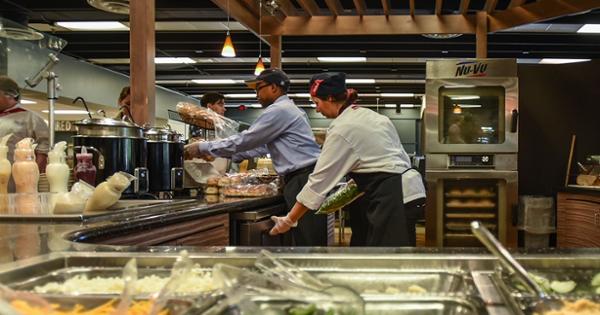 The Dining Team is proud to serve you every day and want to ensure you have an exceptional experience whenever you dine with us!
A dining plan can greatly enhance your on-campus living experience. Dining plans are a great value, help student eat regular healthy and delicious meals, and are a great way to meet friends on campus.
On-Campus Residents
All students living on campus, with the exception of those living in Buccaneer Ridge, will have an Anytime 7-Day Silver Plan as part of their residential experience.
Commuters & Buc Ridge Residents
Buccaneer Ridge residents and commuter students, who want a meal plan, may choose any Block or Anytime Plan. An application is required and can be requested by emailing housing@etsu.edu, available beginning mid-June.
All meal plans purchased in the fall are a two-semester (fall and spring) commitment.


All Block Plans and Commuter Anytime Plans are taxable.
Terms & Conditions
Other Information
Contact Dining Services