POLO Preview and Orientation Leader Organization
Preview and Orientation Leader Organization
Each year, hundreds of students apply to represent East Tennessee State University as a POLO Leader. Being a POLO Leader is a unique experience to foster leadership skills while supporting new Buccaneers and helping them find their place at ETSU.
---
The POLO Application is now closed. Our POLO application opens every year in the fall. Make sure to follow us on social media for updates!
---
What is a POLO Leader
A Preview and Orientation Leader is an integral part of new students transitioning to East Tennessee State University. For years POLO Leaders have served as a support system for incoming Buccaneers, all while developing themselves as leaders on campus and beyond. They have the responsibility of representing the university and sharing Buccaneer pride with new students and families each year.
Learning Outcomes

As a result of being an Orientation Leader, students will be able to:

Apply knowledge of campus resources to support students and families/partners in their transition.
Demonstrate effective leadership based on active reflection, self-evaluation and leadership theory.
Develop skills related to being a successful member of a team.
Recognize how different social identities and experiences affect new student transitions.
Practice enhanced interpersonal communication skills, including public speaking and active listening.

Responsibilities

Familiarize new students and their guests with information regarding academics, policies and procedures; campus resources, culture and traditions; building locations and other aspects of life at East Tennessee State University
Present, facilitate, and speak with both small and large groups of new students and their guests.
Help new students and families acclimate to the physical campus by providing welcoming customer service to guests throughout office events.
Assist in the preparation of Orientation & Preview activities and materials.
Model exceptional leadership and customer service skills while serving as a role model throughout the contracted term of employment.
Attend and engage in the Southern Regional Orientation Workshop (SROW) during the spring semester.
Support academic advising in their efforts to support students through the course registration process.
Provide additional support for any additional Office of New Student and Family Programs programming.
Be professional, flexible, dependable, responsible, energetic, and punctual at all times.
Occasional lifting and carrying of objects under 50 lbs.
Other duties assigned.

Required Qualifications and Expectations

The minimum qualification of a POLO Leader:

Be a current, full-time East Tennessee State University undergraduate student who is graduating December 2023 of later (if graduating prior to May 2024, the applicant must meet with a New Student and Family programs professional prior to applying).
Be in good academic standing and must maintain a minimum semester and overall GPA of 2.5 (if below a 2.5, the applicant must meet with a New Student and Family Programs professional prior to applying).
Be available to attend all required trainings, workshops, retreats, SROW, all Orientation sessions, all of Preview Weekend, and other office events.
Have and maintain good conduct with no outstanding judicial sanctions
Abide by state and university policies, and the Preview and Orientation Leader contract.
Desire to learn and work with other of diverse backgrounds.

Time Commitment

All Leaders:

POLO Team Welcome Social: Thursday, December 1 | 6:30 p.m. - 8:00 p.m.
Spring Meetings:

Friday, January 27 | 4:30 p.m. - 6:00 p.m.
Friday, February 17 | 4:30 p.m. - 6:30 p.m.
Friday, March 24 | 4:30 p.m. - 6:30 p.m.

POLO Retreat: Friday, February 3 - Sunday, February 5
2024 POLO Recruitment Events: Dates and times TBD

Orientation Leaders:

All Leader Dates Above
BIO Orientation Training: Wednesday, April 19 | 5:30 p.m. - 8:00 p.m.
SROW: Thursday, March 9 - Sunday, March 12


Orientation Leader Training: Monday, June 5 - Wednesday, June 7
Orientation Sessions: Dates and times TBD
Spring 2024 Orientation: Dates and times TBD

Preview Leaders:

All Leader Dates Above
Preview Training: Mid-August | Dates and times TBD
Preview: Mid-August | Dates and times TBD

Please notes that all dates are subject to change. Dates and events may also be added.

Compensation and Benefits

Benefits of being a POLO Leader include:

On-campus housing provided during the summer.
Meals provided during New Student Orientation and Preview


Professional development by way of mentorship, trainings, and hands-on experiences.
Networking opportunities with university staff and fellow student leaders.
Gain knowledge of campus resources and services.

Frequently Asked Questions

How many POLO Leader are selected each year?

There is not a specific number of POLO Leaders we hire. Typically, our team ranges from 80-100 leaders all-together.

Do I have to attend an interest meeting in order to apply?

No, you do not have to attend an interest meeting, but it is highly encouraged!

Do I have to be an extrovert to be a POLO Leader?

No, you do not have to be an extrovert to be a POLO Leader! East Tennessee State has a diverse student body, and our POLO team should represent that.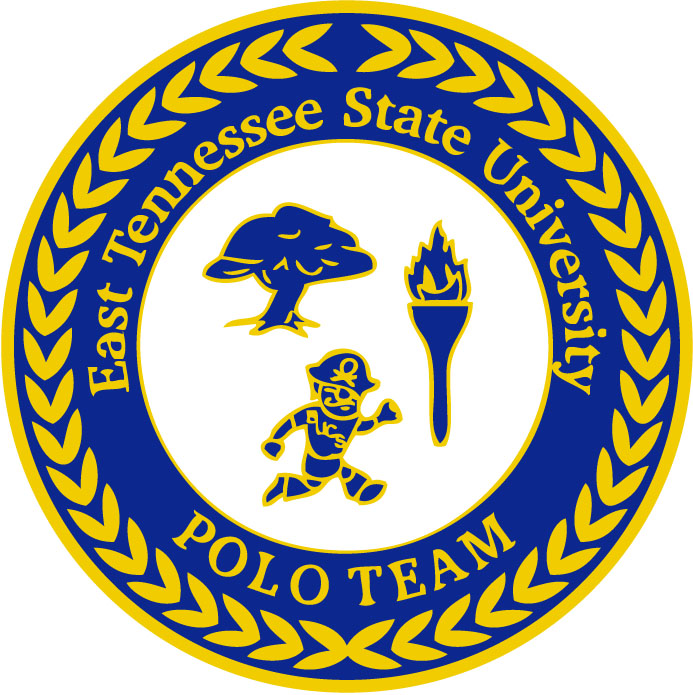 The POLO emblem is a circle of blue and gold.
It is surrounded by a laurel wreath inside of which are the words 'East Tennessee State University POLO TEAM'.
At the center, in the field of white, is a tree, a burning torch, and the ETSU mascot, Bucky.
POLO members receive a lapel pin with the emblem upon completion of their service.