Welcome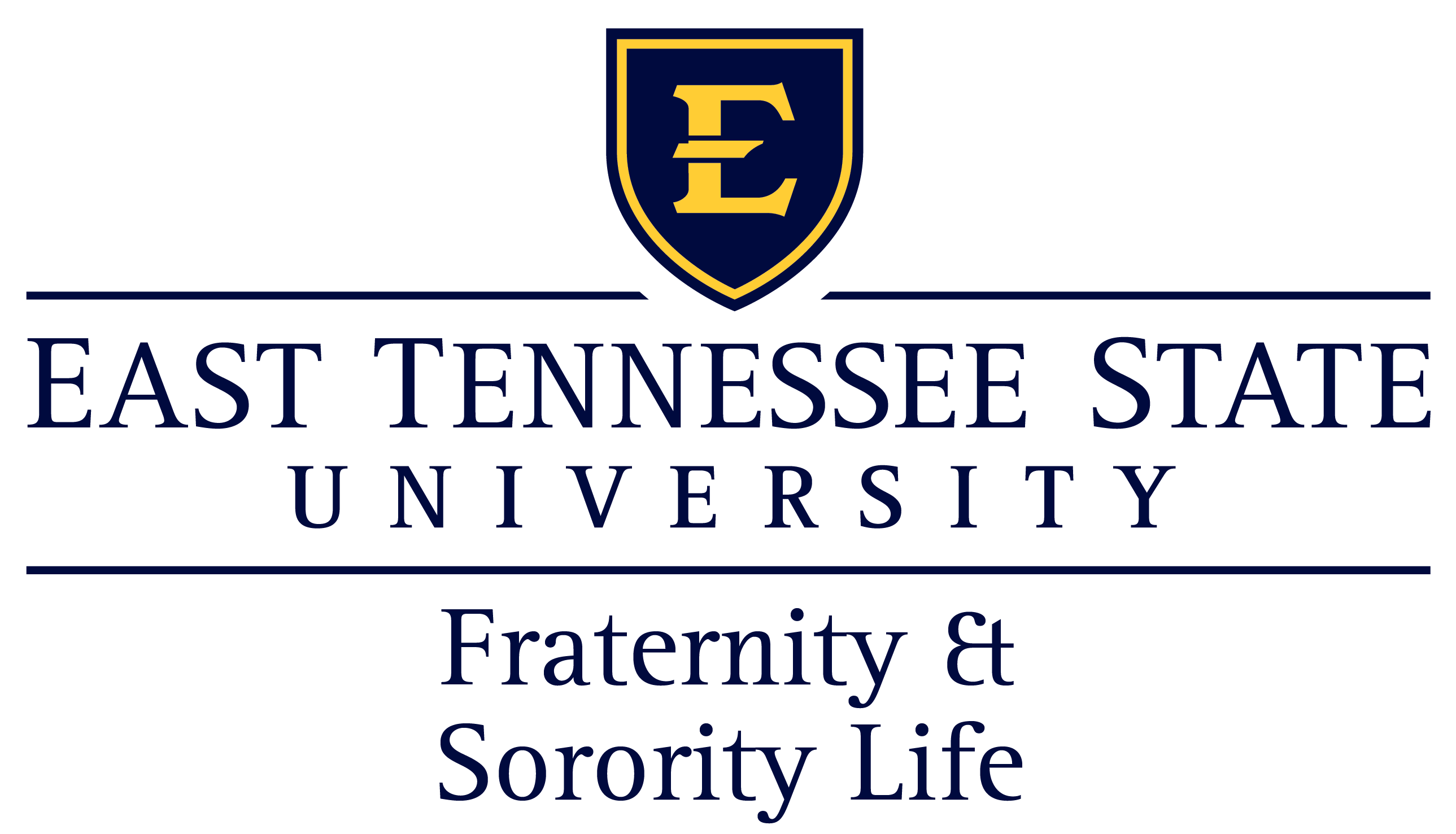 Fraternity & Sorority Life (FSL) at East Tennessee State University is comprised of a community of campus leaders who are committed to success in all aspects of university life. FSL's membership is also committed to the mission and vision of the University and Student Life and Enrollment.
Check us out on social media: Instagram, Facebook, and Twitter.
Connect with us in person in the D.P. Culp Student Center, 2nd Floor, Ronald and Edith J. Carrier Center for Student Success and Engagement to explore all the aspects of our community and to learn about the rich heritage of fraternity and sorority life at ETSU!
---
East Tennessee State University Fraternity and Sorority Life has a foundation account set up to support the educational purpose of Greek-lettered organizations. Our generous donors have supported major programming that reaches over 650 students annually. Students also benefit from high impact programming by attending conferences and supporting national speakers to present to student leaders. Questions about tax-deductible donations to the ETSU Foundation can be sent to Director of Development, Dessi Ford