Meet Our Staff Testing Services
Staff
Samantha Hunt
Director of Testing Services
Amy Howard
Testing Coordinator
I Graduated From ETSU In December 2021 with A Bachelor Of Science In Political Science And Minor In International Affairs. My Academic interests include identity politics (especially vulnerable, minoritized groups) and Middle East affairs.
Currently, I have a manuscript, co-authored with Dr. Wesley Wehde, under Review at Journal of Politics: "At the Intersection of Transgender Attitudes, Identity Politics and Vote Choice: A Conjoint Analysis."
For over 20 years, I have been an advocate, activist and volunteer for the Kurdish diaspora community in the US. I am a passionate supporter of an independent Kurdistan for the Kurdish people--the largest ethnic group on the planet without a country.
I also love all things Celtic, especially traditional music. And camping!
Graduate Students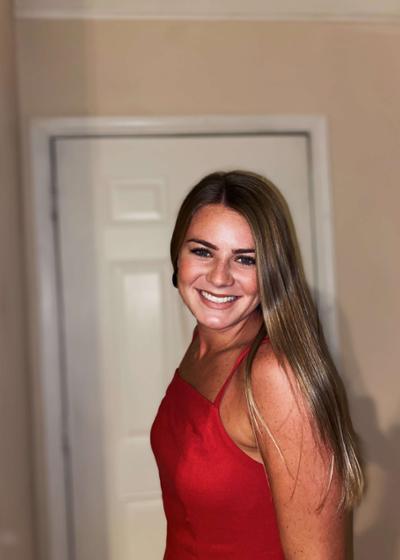 Camryn Evans
Camryn is a Speech Language Pathology graduate student at ETSU.
Hannah Brokaw
I'm in my second year of the Master of Social Work program at ETSU, and I'm studying to become a therapist. In my free time, I love to spend time outdoors or reading a good book. If I can read a good book outdoors, all the better!
Julianne Truelove
Hi, I'm a Clinical Dietetics Student and I would like to become a Registered Dietician! I am married to my wonderful husband, Joe, with our 3 beautiful fur puppies. Can't wait to help you!
Katelyn Ooms
Katelyn is a third year Audiology student. She is from upstate New York and grew up on a farm. She enjoys living in Tennessee but does not enjoy the heat. In her free time she likes to sleep and play video games.
Kevin Fenelon
My name is Kevin and I am from Cambridge Massachusetts. I am a Master of Public Health Student with a concentration in Environmental health. I am going into my second year, and I am excited to serve the Testing Center for my final year.
Samuel Ige
Hello, My name is Samuel, and I'm an international student at the Department of Computer Science. My research interests focus more on how computer science may be used to improve our environment. I am a big fan of Afro music and Jazz, plus I play the bass. Thank you very much.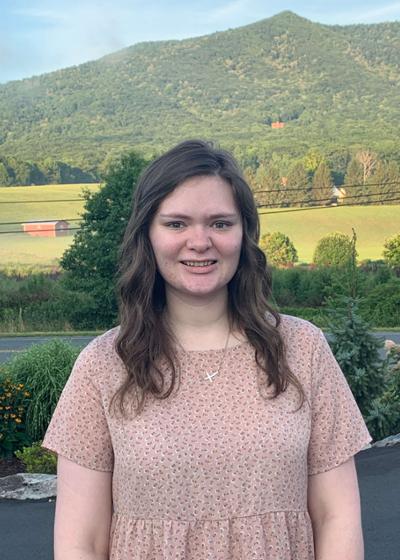 Sierra Eicher
Sierra is a third-year graduate doctoral student studying Audiology. In her free time, you can find her hiking, mountain biking, or traveling. A fun fact about her is that she has a twin sister.
Student Workers
.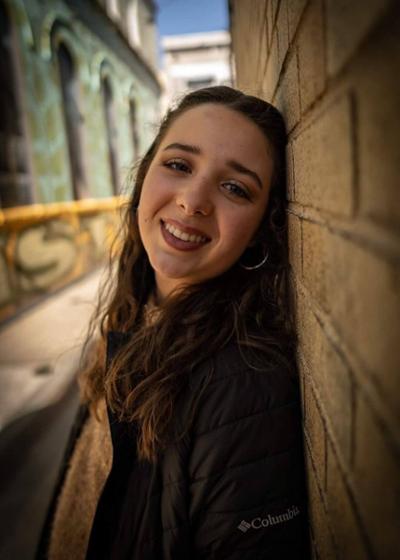 Allison Buchanan
I am majoring in a business-related field (I'm sure exactly what that is yet). In my free time, I like to spend time with my friends, watch Netflix, and work in my flower garden.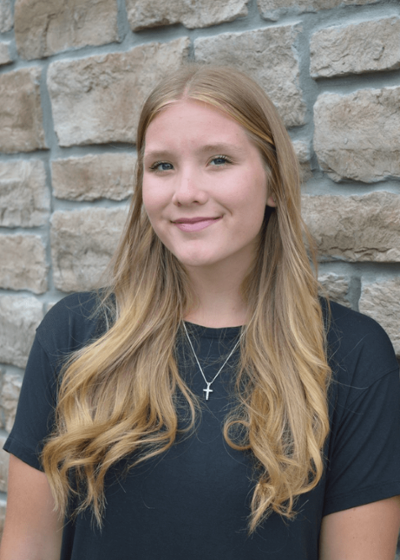 Avery Huskey
Hello! My name is Avery Huskey, and I am a freshman here at ETSU. I am majoring in finance with a real estate concentration in hopes of starting my own real estate firm. Go Bucs!
BreAnna Crawford
I'm a criminal justice major with a minor in business, I one day hope to be a corporate lawyer, my favorite things to do are hike, travel, and ride my motorcycle.
Chelsea Messick
I'm a sophomore currently in the nursing program here at ETSU. My hobbies consists of painting, traveling, and hanging out with friends.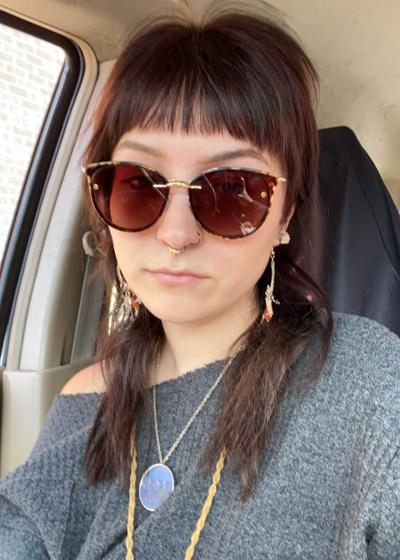 Erin Wright

Hi, I'm Erin Darnell, I'm a sophomore and I'm majoring in English with a minor in Creative Writing. I love reading and watching movies in my spare time (horror is my favorite genre)
Gabe Taylor
As for myself, I am an undergraduate with two very special dogs at home. I enjoy kayaking, sweet coffee drinks, drawing, and taking care of many potted plants. While I'm excited to delve into my field of focus, I'm just as excited to enjoy the journey along the way!
Haley Caroline
Hey! My name is Haley Caroline, and I'm a sophomore from Knoxville, Tennessee. I am studying Health Sciences and plan to attend P.A. School after graduating!
Kaedon Pearson
My name is Kaedon Pearson and I am a freshman at ETSU. I am an undecided major but plan on majoring in Biology or Chemistry. I would like to continue my education by going to medical school after I receive my undergraduate degree. I have several hobbies that I enjoy in my spare time such as snowboarding, dirt-biking, and working out.
Kinley Tanner
Hi! My name is Kinley Tanner and I'm a sophomore here at ETSU. I major in psychology with a minor in ASL. I plan to go to medical school to become an OBGYN! I love all outdoorsy things, working out, and of course my puppy, Bentley!
Michael Rouillard
Hello, my name is Michael Rouillard. I am Digital Media Major with a concentration in Animation. In my free time I just love to hang with my dog and catch up on my favorite shows.
Nikki Chambers
Hi, my name is Nikki! I'm currently a junior at ETSU and I'm studying Media and Communications with a minor in Digital Marketing! When I'm not working on school, I love photography, my puppy, Cash, all things fashion, and traveling!!
Sa'Rhi Wright
Major: Early Childhood Education
Activities: Color Guard / Marching Band
Interest: Musical Theater
Victoria Patterson
Hi! My name is Victoria and I am a sophomore. My major is pre-nursing interest and I enjoy going hiking, reading, and hanging out with my friends