Department of Curriculum and Instruction
Clemmer College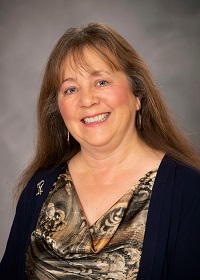 Renee Lyons
Associate Professor/Graduate Coordinator
---
---
ABOUT
Renee Critcher Lyons is an Associate Professor in the Department of Curriculum and Instruction at ETSU. Serving as the Program Coordinator for the School Librarianship Program, she has published in Children and Libraries, Young Adult Library Services, and the International Journal of The Book. The author of Teaching Civics in the Library (McFarland, 2015), she serves on national book award committees for the American Library Association, Children's Literature Association, and Nature Generation (Green Book Award). She is also secretary of the board of directors for the National Children's Book Literacy Alliance.
EDUCATION
M.L.S. Appalachian State University
M.F.A. Vermont College of Fine Arts
PROFESSIONAL FOCUS
Ms. Lyons' professional focus is Children's and Young Adult Literature, Interdisciplinary Material Creation, and the integration of socio-ecological issues into her teaching, research, and service roles.