Curriculum & Instruction (M.Ed.)
Master of Education in Curriculum & Instruction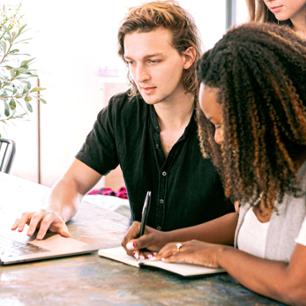 The Master of Education in Curriculum & Instruction online degree program provides a broad opportunity for K-12 education professionals interested in advanced graduate studies as it relates to curriculum and teaching in a variety of educational settings. The M. Ed. in Curriculum & Instruction draws from multiple, interdisciplinary perspectives and is grounded in the foundational study of curriculum theory, an introduction to educational research, multicultural education, equity, inquiry, and contemporary scholarship in curriculum and instruction. The M. Ed. in Curriculum & Instruction seeks to engage and develop scholar-practioners who embody the values of deep content knowledge, creative and democratic pedagogies, and culturally responsive advocacy working towards equitable and socially just classrooms.

Students are encouraged to tailor their core curriculum with advisor-guided, selected graduate coursework that compliments their professional goals in elementary, middle, and secondary teaching and learning, STEM education, English as a Second Language, and other related educational topics or qualified K-12 add-on endorsement sequences. The program is also offered in a one-year course sequence with pre-selected electives. The program offers a thesis or non-thesis option. At ETSU, a culminating experience is required of all master's degree programs. For the M. Ed. in Curriculum & Instruction, a culminating event (pass/fail) is required of all non-thesis students to be conducted during the last semester of enrollment in the program.
This degree is designed for fully certified education professionals and intended for those who already hold a previous degree in education and the relevant teacher licensure. Students can choose to complete the program in a full-time or part-time approach during the fall, spring, and summer semesters. All courses are available in an online format to accommodate the needs of beginning and veteran education professionals. The matriculation period allows for a maximum of six years to complete the degree. This degree does not lead to an initial license to teach in K-12 settings. Those seeking an initial license to teach should pursue an approved initial license program at the undergraduate or graduate level.


Program Requirements
Ready to apply to a one-year program? Enroll for Summer 2023 and Fall 2023 today. For information about a one-year course sequence, please contact the program coordinator or click the button right below.
For general M.Ed. Curriculum and Instruction Program of Study information, click the button below.
Learn More

This program is designed primarily for persons who are licensed to teach in the State of Tennessee. People who hold a valid Tennessee teaching license in another area may be eligible for an Add-On by taking specified courses for the electives along with completing additional requirements.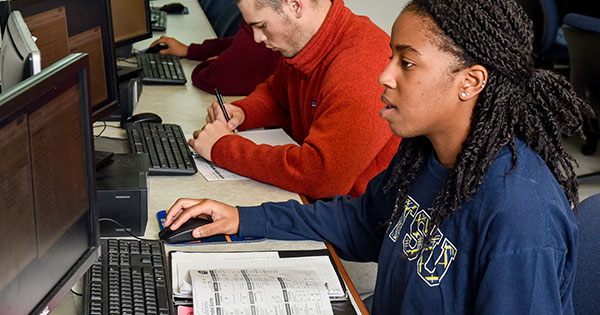 For More Information Contact: