Department of Curriculum and Instruction
Clemmer College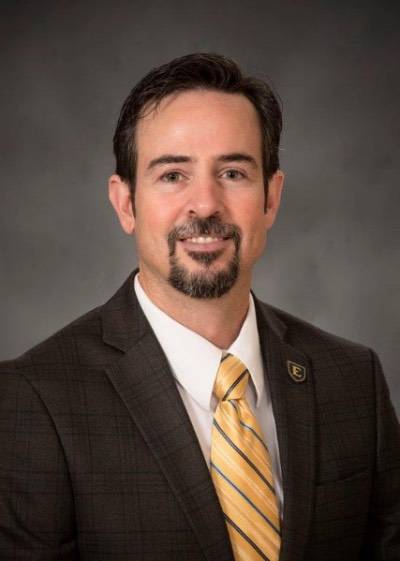 Ryan Nivens
Professor
---
---
About
Ryan A. Nivens is a professor of Mathematics Education. He began as an eighth grade mathematics teacher and then moved to teaching high school. During this time he became a consultant for The State of Missouri Mathematics Academy where he worked with some of the best mathematics teachers in the world! After that, he started his new career as a professor at East Tennessee State University. Ryan and his wife of over 20 years enjoy living with their seven children in the Appalachian Mountains where the trees are green, the trails are long, and the water is pure.
EDUCATION
Ph.D. Curriculum & Instruction – Mathematics Education
University of Missouri – Columbia

Master of Education
Emphasis – Secondary Mathematics
Drury University, Springfield, Missouri

Bachelor of Science
Mathematics
Minor: Computer Science
Evangel University, Springfield, Missouri
COURSES TAUGHT
CUAI 4310: Residency 1: Mathematics Methods, K-6.
CUAI 4517/5517: Early Elementary Math Methods, PK-4.
CUAI 3430: Math Methods, K-8.
MATH 5025: Special topics course for middle school mathematics teachers.
MATH 6956: Special topics in high school math (co-taught with Dr. George Poole).
CUAI 5116: Math Methods for K-6. (developed the online version in 2013)
SCED 3310: STEM Content for Elementary Teachers. (co-created with Dr. Aimee Govett)
CUAI 5430: Res I Middle/Secondary Curriculum & Assessment
CUAI 4416: Res I Methods for Middle/Secondary
CUAI 4480: Res II Seminar for Secondary Education
SELECT PUBLICATIONS
Robertson, L., Nivens, R. A., Lange, A. (2020). Tackling integrated STEM in elementary education: a collaborative approach. International Association of Laboratory Schools Journal, 10(1), 1-13.
Robertson, L., Dunlap, E., Nivens, R., & Barnett, K. (2019). Sailing into integration: Planning and implementing integrated 5E learning cycles. Science & Children, 57(1), 61-67.
Nivens, R. A., Romano, D. A. (2017). view on research in mathematics education in Republic of Srpska during 2010-2015 through quantitative analysis of published texts. The Teaching of Mathematics Journal, 20(1), 1-12.
Nivens, R. A., & Otten, S. (2017). Assessing journal quality in mathematics education. Journal for Research in Mathematics Education,48(4), 348-368..
Nivens, R. A. (2016). Using graphing to reveal the hidden transformations in palindrome (and other types of) license plates. Australian Mathematics Teacher, 72(2), 33-38.
Nivens, R. A. (2013). An investigation of palindromes and their place in mathematics. Australian Mathematics Teacher, 69(2), 30-35.