Rabindra Lamichhane, MD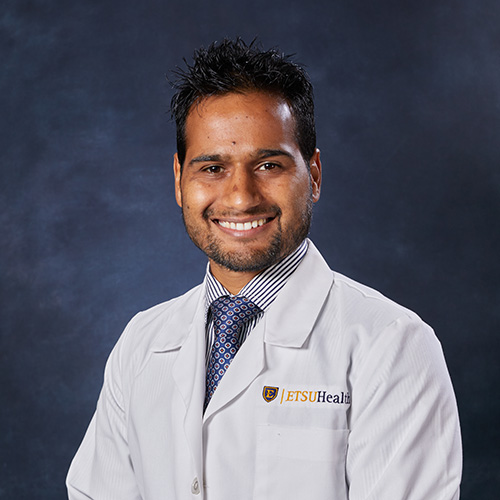 Rabindra Lamichhane, MD
Assistant Professor | Internal Medicine

Fellowship: Endocrinology, Diabetes, and Metabolism, University of Cincinnati College of Medicine, Ohio
Residency: Internal Medicine, Cooperman Barnabas Medical Center, Livingston, New Jersey
Doctorate: Doctor of Medicine, Kathmandu University, Nobel Medical College and Teaching Hospital, Biratnagar, Nepal

BOARD CERTIFICATION
Internal Medicine, American Board of Internal Medicine

OTHER CERTIFICATIONS AND MEMBERSHIPS
Member, American Association of Clinical Endocrinologists
Member, Endocrine Society
Member, American College of Physicians
Once his parents seeded the idea of him becoming a doctor when he was just a child, Dr. Rabindra Lamichhane always felt like he was meant to be a doctor. The concept of helping people in need made him passionate about the field of medicine.
Dr. Lamichhane has broad experience in managing a very diverse patient population, including a variety of endocrine-based conditions and patients from different social and financial backgrounds. This has honed his ability to address patient issues in an individualized manner. He provides patients the most up-to-date, evidence-based medical advice and recommendations. He will work with each patient to come up with a plan that works best for them to address their medical conditions.
Dr. Lamichhane is originally from Nepal. He came to the United States to enhance his experiences, learn state-of-the-art medicine, and explore the world. Outside of his career in medicine, he loves playing soccer, enjoying outdoor activities, exploring new places, and watching movies.