Manar H. Jbara, MD
Faculty | Research/Scholarly Activities | Fellowship | ETSU Health Care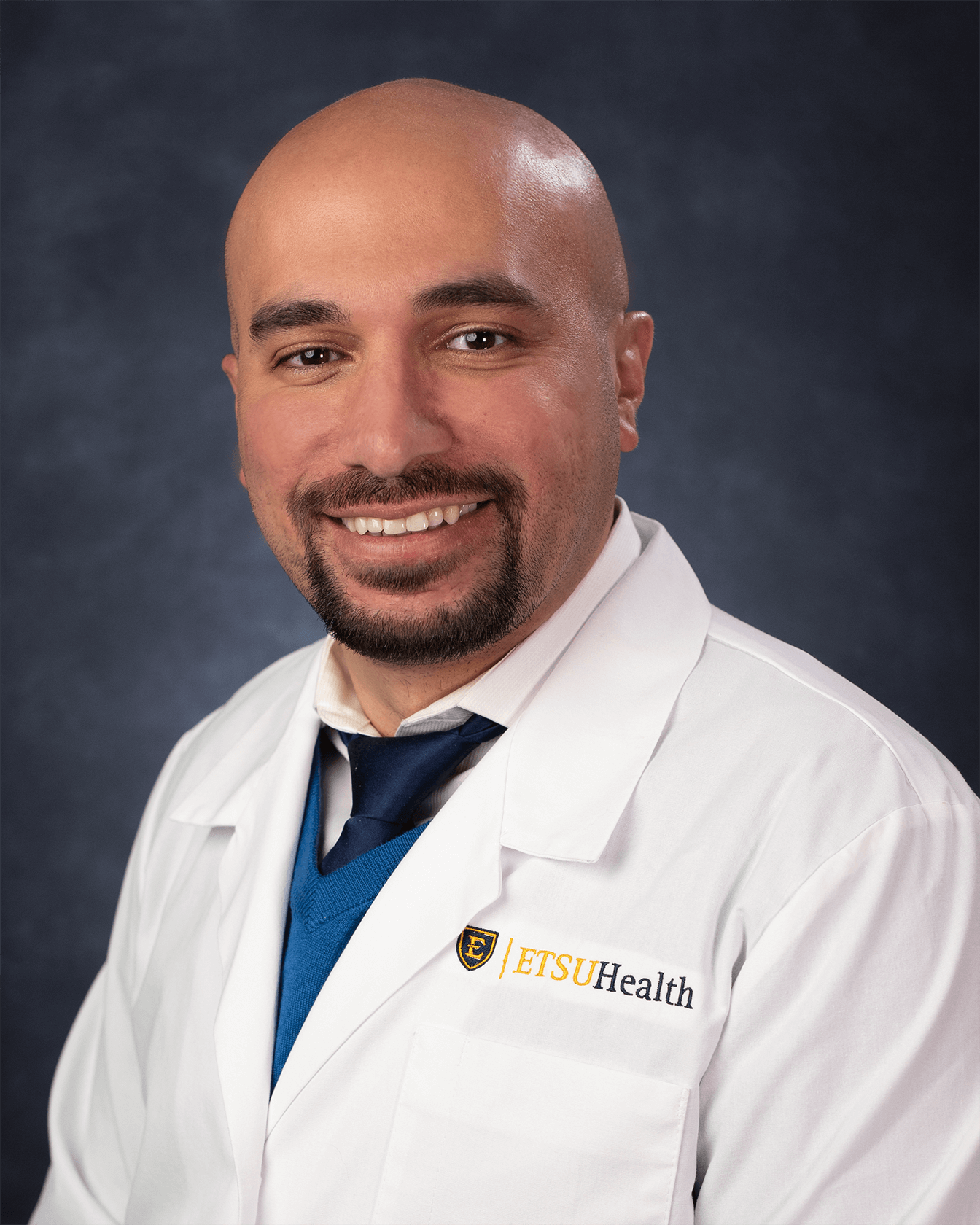 Manar H. Jbara, MD
Medical School: Al-Nahrain College of Medicine (MBChB)
Al-Nahrain University, Baghdad, Iraq
Residency: Quillen College of Medicine, Internal Medicine
Fellowship: Quillen College of Medicine, Cardiology Board Certifications: American Board of Internal Medicine
Manar H. Jbara, MD is an invasive cardiologist and assistant professor of medicine at East Tennessee State University. He is originally from Iraq. He completed his residency in Internal Medicine and his cardiovascular disease fellowship at East Tennessee State University in 2020.
He is board certified in cardiology, internal medicine, nuclear cardiology imaging and echocardiography. He has special interest in preventive cardiology and cardiac rehab besides the general diagnostic and therapeutic aspects of cardiology. Dr. Jbara is an active medical staff member at Johnson City Medical Center, Franklin Woods Community Hospital and Sycamore Shoals Hospital. He performs multiple procedures including right and left heart catheterization, transthoracic and transesophageal echocardiography, electrocardiograms (ECG), holter monitoring and stress testing. He has published in multiple scientific journals and participated in national clinical trials for the study of heart and vascular disease.
He enjoys teaching his fellows, residents, medical students and clinical staff about medicine and cardiology. In his free time, he enjoys listening to music, following sports and working out.