Steven M. Smith, MD Cardiology
Faculty | Research/Scholarly Activities | Fellowship | Cardiology at ETSU Health Care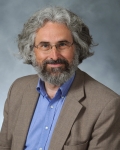 Steven Michael Smith, MD
Assistant Professor | Cardiology
329 N. State of Franklin Road
(423) 979-4100


Undergraduate: Bachelor of Science (Magna Cum Laude), East Tennessee State University, Johnson City, TN, 1976-80
Graduate: Doctor of Medicine, East Tennessee State University, James H. Quillen College of Medicine, Johnson City, TN, 1981-1985
Internship: Internal Medicine, University of Louisville, Louisville, KY, 1985-86
Residencies: Internal Medicine, University of Louisville, Department of Internal Medicine, Louisville, KY, 1986-1988
Fellowships: Cardiovascular Disease/Interventional Cardiology, University of Louisville, Louisville, KY, 1988-1992
Brief Bio
Steven Smith, MD is Assistant Professor of Internal Medicine at East Tennessee State University's Quillen College of Medicine in Johnson City. He serves as a faculty member of the Department of Internal Medicines Division of Cardiology. Dr. Smith is also active with the Mountain States Health Alliance and sits on the Board of Trustees for the Johnson County Community Hospital.
After earning his medical degree from East Tennessee State University, Dr. Smith continued his training by completing his residency in Internal Medicine and his fellowship in Cardiovascular Disease and Interventional Cardiology at the University of Louisville. He is a member of the American Heart Association.
Dr. Smith is experienced in conducting clinical trials, and the results of his research have been published in several peer-reviewed journals, including the Journal of Interventional Cardiology and Catheterization and Cardiovascular Diagnosis.
|