Facilities
Four hospitals are integrated into the Internal Medicine Residency Program. In addition to the hospital-based teaching facilities, there are ambulatory care facilities in Johnson City and Kingsport that are provided by ETSU Health, community providers, and regional public health clinics. The Ballad medical complexes act as regional and tertiary referral centers for Northeast Tennessee and adjacent areas of Virginia, North Carolina and Kentucky. The population is in excess of one million within a 50-mile radius and four million within a 100-150-mile radius of Johnson City.
Johnson City Medical Center (JCMC)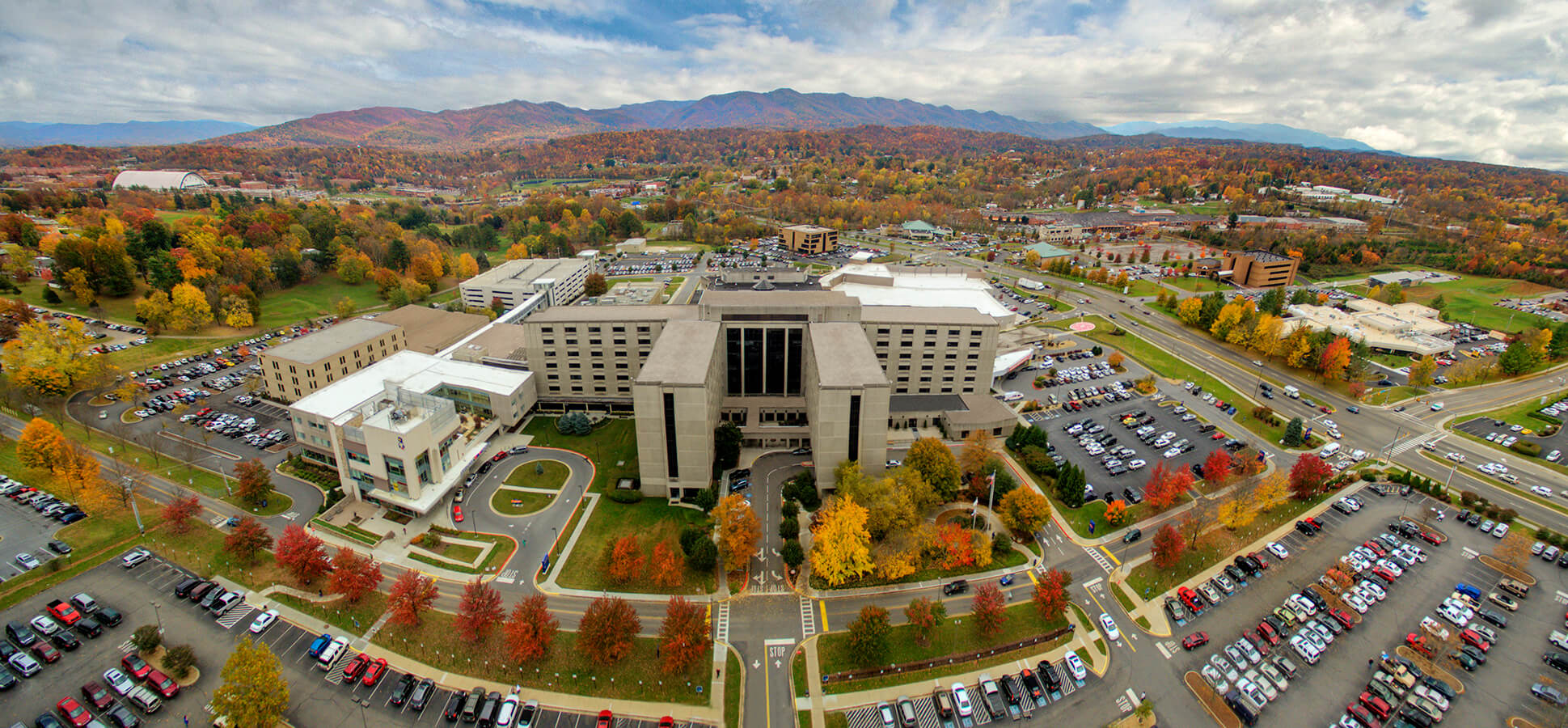 The Johnson City Medical Center, in Johnson City, TN is a 500-bed facility opened in 1980. The facility is located next to the Veterans Affairs Medical Center and medical college campus, permitting access to departmental research facilities and the medical school library. All of the rooms are private and self-contained, with charts, medications, and other patient needs located next to the rooms for convenience of care. Support services are state-of-the-art. The hospital has a very active ICU, a cardiac catheterization laboratory and an active cardiac surgery program. The geographically segregated Center for Women's Health and The Children's Hospital provide state-of-the-art services to women and children. Magnetic resonance imaging and a cancer treatment center are recent additions to the services provided by the hospital. Patients are referred primarily from Washington, Carter, and Unicoi counties in upper east Tennessee. The internal medicine residency service provides care for all of the hospitalized patients of the full-time faculty and for the ambulatory patients of the university's general internists. The university service is limited to a maximum of 30 inpatients, providing a comfortable resident-patient ratio. The patient population is an excellent one, encompassing all ages and disease processes. The pace of the service is designed to provide ample study time for the residents. The increasing importance of state-of-the-art ambulatory evaluation of patients is emphasized during this rotation.
James H. Quillen Veterans Affairs Medical Center (VAMC)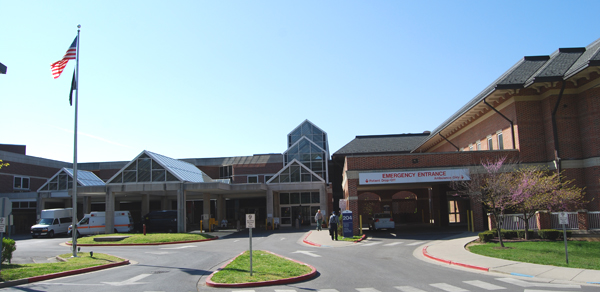 The James H. Quillen Veterans Affairs Medical Center is a large facility consisting of 57 buildings located on 220 acres immediately adjacent to the university campus and the Johnson City Medical Center. The College of Medicine is located on the VAMC grounds. In addition to the main 446-bed acute care hospital, there is an 85-bed intermediate care unit, and a 580-bed nursing care unit, and a 550-bed domiciliary. A newly opened clinical support facility provides updated outpatient, laboratory and subspecialty facilities for the hospital. As with all of the university hospitals, the VAMC provides non physician personnel for all blood drawing (including blood cultures and arterial blood gases), intravenous therapy, respiratory therapy, and patient transport services. The resident internal medicine service includes one general internal medicine team and other subspecialty team rotations. In addition, there is an intensive care unit, a coronary care unit, a respiratory intensive care unit, and a coronary care step-down unit. The geriatric service consists of the 85-bed intermediate care unit and the 58-bed nursing home care unit.
Holston Valley Medical Center (HVMC)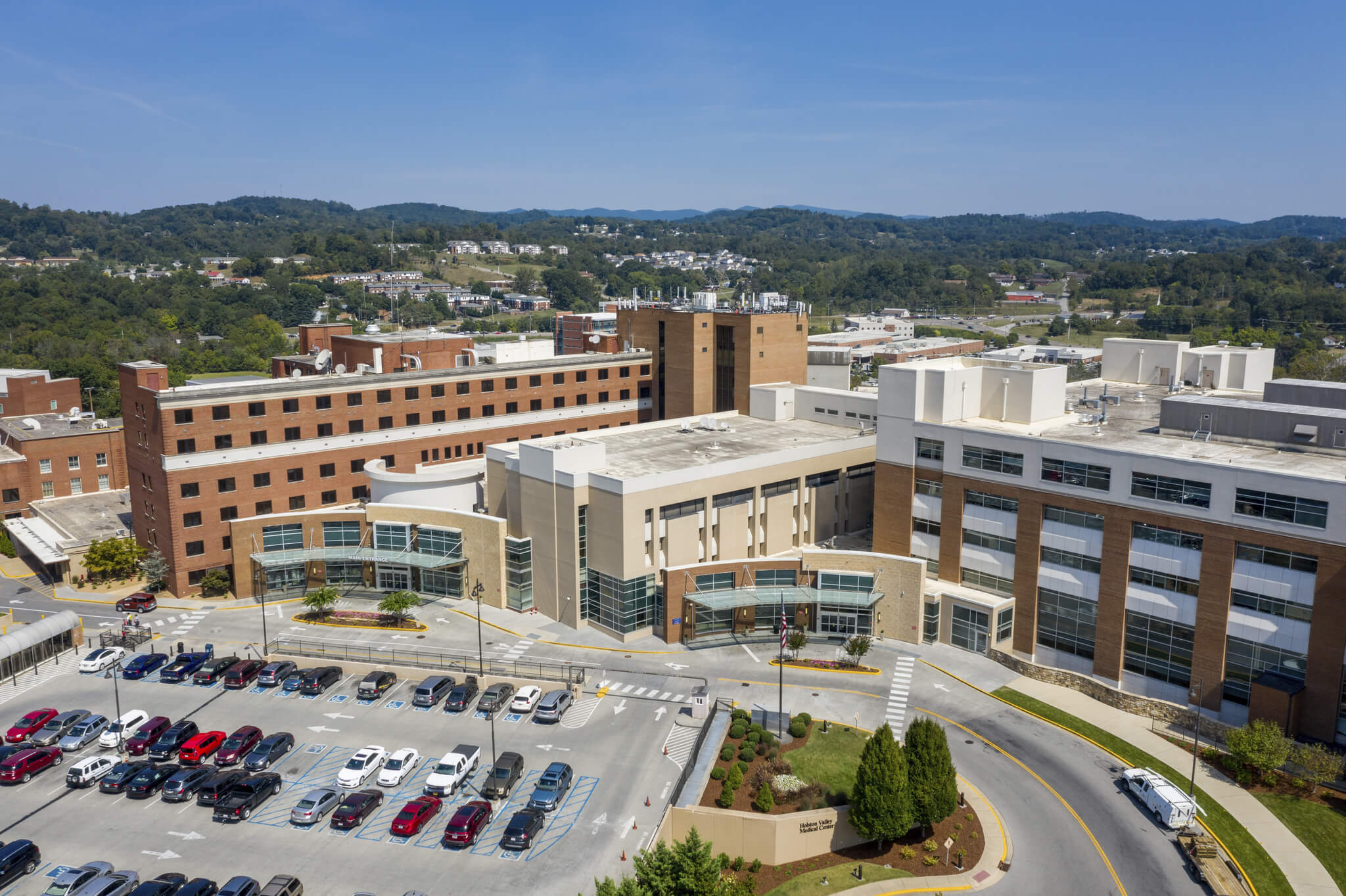 The Holston Valley Hospital and Medical Center in Kingsport TN has permanent ETSU Internal Medicine faculty as full-time attending physicians that practice both ambulatory and hospitalist medicine. The inpatient service admit to the hospital from private practice as well as unattached patients. Residents are involved in both outpatient and inpatient care of their patients. They also receive elective experience and emergency room rotations. During ward rotations, in addition to caring for their patients, the attending physicians have responsibility for teaching and supervision of ward residents. At this site, residents experience the dynamics of group practice.
Bristol Regional Medical Center (BRMC)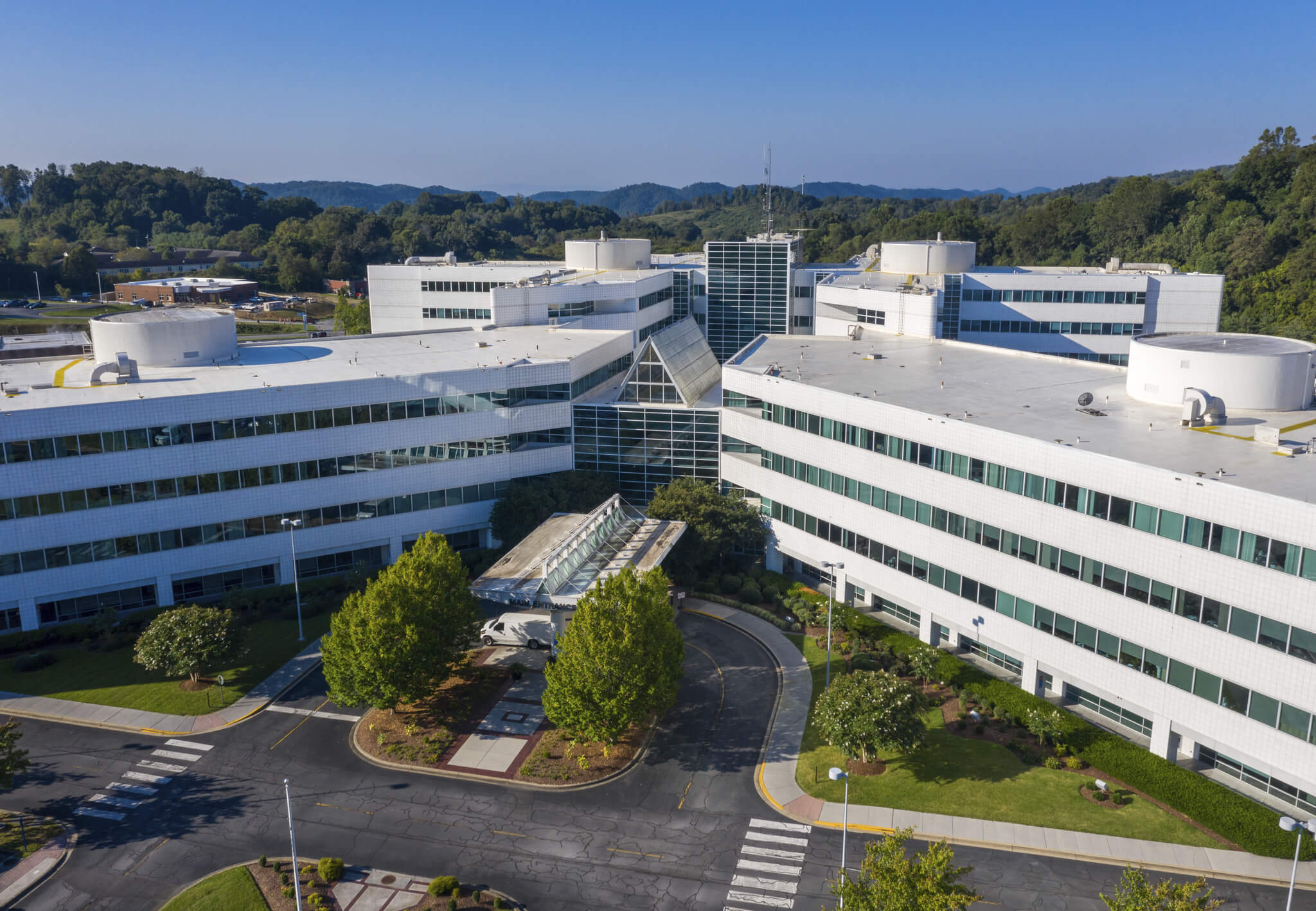 The Bristol Regional Medical Center in Bristol, TN gives residents experience working in a smaller community facility. The BRMC offers an ICU rotation with practicing, board certified critical care specialists and ETSU pulmonary-critical care fellows which broadens the resident's experience with critically ill patients.
Having rotations at the major teaching institution (JCMC) and the three other participating institutions in upper East Tennessee gives our residents exposure to an extensive interstate regional population which encompasses the entire socio economic spectrum of patients. This combined with the ambulatory experience truly prepares our residents for independent practice in all aspects of Internal Medicine.