James H. Quillen Veterans Affairs Center One of top VA medical centers in the country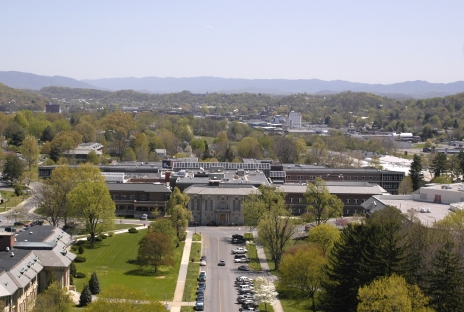 The James H. Quillen Veterans Affairs Medical Center recently completed construction of a state-of-the-art, 420-bed acute care tertiary hospital. A modern 120-bed nursing home and 600-patient domiciliary have also been opened. This was one of the largest construction projects in VA history and puts this facility among the top VA medical centers in the country. The latest in medical technology enhances the Veterans Affairs Medical Center's reputation as a true tertiary care center.

The pleasant 240-acre grounds include over 50 permanent buildings, a beautiful lake, and a National Cemetery. Most buildings are listed on the National Register of Historic Places. The center is primarily affiliated with East Tennessee State University's James H. Quillen College of Medicine, developed with the assistance of a VA grant and principally located on VA grounds. Active and growing residency programs in various medical and surgical specialties are offered. In addition, there are affiliations with other universities and colleges in medical, nursing, allied health, and administrative professions at the undergraduate, graduate, and postgraduate levels.
http://www.mountainhome.va.gov/about/index.asp