About Pediatric Surgery
Pediatric Surgery Faculty | View our patient care site — ETSU Health Care
Request an Appointment via our Patient Portal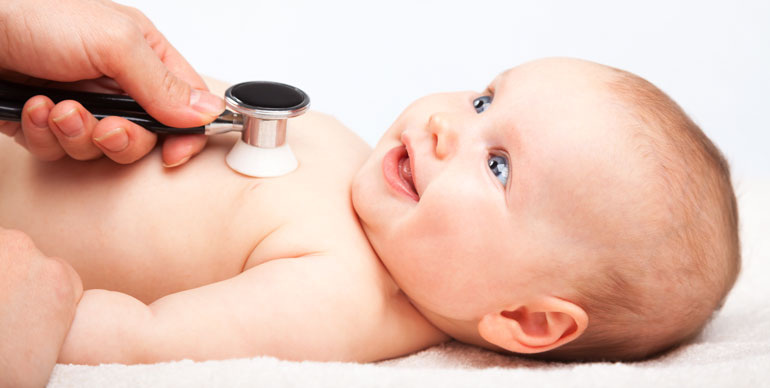 In keeping with our youthful patient population, the Pediatric Surgery Division of the Department of Surgery at ETSU's James H. Quillen College of Medicine, is dynamic and growing. We welcome the opportunity to share with you some important information regarding our Pediatric Surgical Team.

The scope of clinical practice encompasses virtually every aspect of the pediatric surgical arena. The Level 3 Neonatal Intensive Care Unit serves as a regional referral resource for Southwest Virginia and Northeast Tennessee. The thriving practice of the Department of Obstetrics and Gynecology includes a busy Perinatology service. Together with the Neonatology, Pediatric Subspecialty and Pediatric Surgery services, a comprehensive level of care is available to the neonatal population. The neonatal surgical volume is diverse and substantial. The Pediatric Hematology and Oncology division has an affiliation with the St. Jude's Research Institute and is a Children's Oncology Group (COG) affiliate.
Outpatient clinic facilities are maintained at the ETSU Health Care complex, in close proximity to the Quillen College of Medicine academic offices. An abundant variety of routine pediatric surgical cases are seen each month. We provide an aggressive approach to minimal access surgical treatment of pediatric surgical disease, including MIS in infants and state-of-the-art approach to correction of chest wall deformities. The Johnson City Medical Center is a Level 1 trauma center. The pediatric surgical team works hand in hand with the trauma team for management of pediatric traumatic injury problems. Outpatient burn care and some limited inpatient burn care are available.
Our Pediatric Surgery Division provides comprehensive surgical services to the children of Northeast Tennessee, Southwest Virginia and portions of North Carolina and Kentucky. The division is currently staffed by a full-time Pediatric Surgeon, Dr. Lesli Taylor. Our commitment to provide continuous and consummate surgical services to the region's little folks is highlighted by our expansion plan. Spearheading this effort is an active search to secure the services of a second full-time Pediatric Surgeon. The development of children's health services in the Northeast Tennessee region includes plans for an expanded Children's Hospital in Johnson City. A truly essential component of this strategic plan is the delivery of top-notch pediatric surgical care to our children.