Grades
To access your Grades in D2L, click on the Evaluation link group located in the top navigation bar and select Grades from the drop-down menu.

View your individual grades and comments as well as class averages, should your instructor choose to display those items. Only you and your instructor can view your grades; other students cannot see your grades.
---
Viewing Your Grades
Note that your Grades screen may not include every column shown in this documentation. Your instructor controls the items you see in your grade book.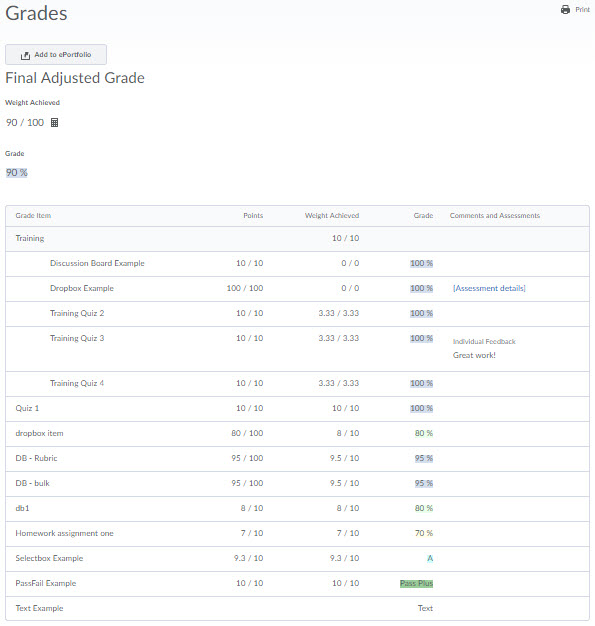 Grade Item - The name of the graded assignment
Points - Your score on the graded assignment out of the total points possible
Weight Achieved - Determined by the points earned and how much the graded assignment is worth in respect to the grade category or final grade.
Grade - The grade earned on the assignment displayed as a percentage.
---
Viewing Grade Statistics
Your instructor may make grade statistic available to you. Grade statistics show summary-level information on class performance for a graded item. To access this information, click on the graph icon to the right of a grade item or category.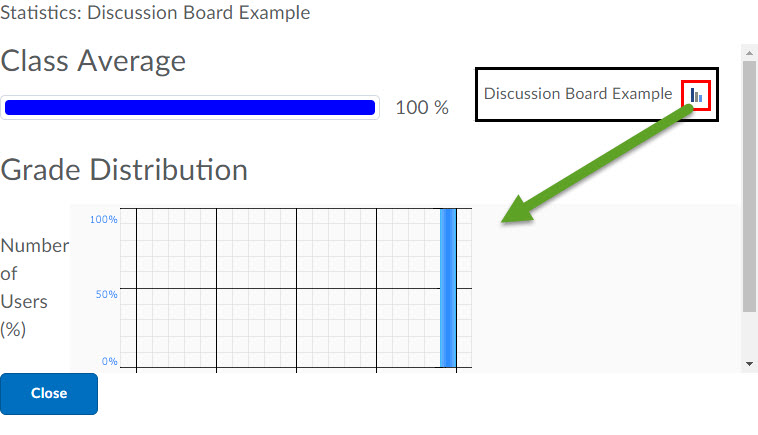 ---
Viewing Your Final Grade Calculation
Your instructor may make your final grade calculation available to you. This information displays the steps D2L took in order to calculate your final grade. To access this information, click on the calculator icon.