Groups
To access the Groups tool in D2L, click on the Communication link group located in the top navigation bar and select Groups from the drop-down menu.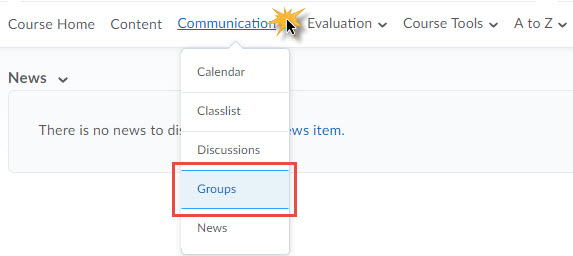 The Groups allows your instructor to divide your class into groups for projects, discussions, and other assignments. Additionally, instructors can also use the Groups tool to create virtual sign-up sheets.
---
Navigating the Groups Page
Open the Groups tool to view your current group enrollments and to sign up for other groups and activities your instructor may create. The Groups page is divided into two major sections: Group Selection and My Groups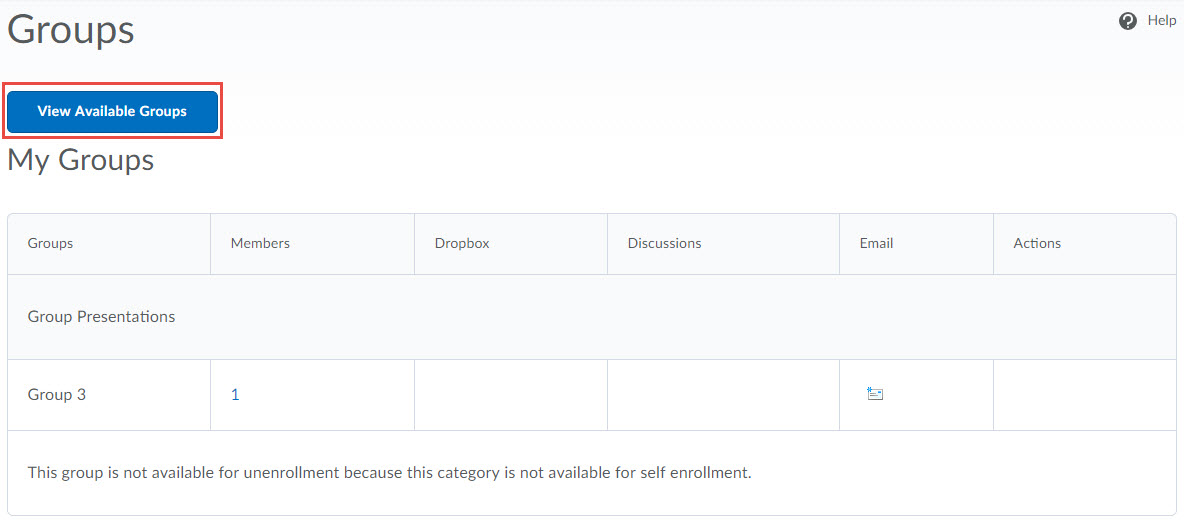 Manually Enrolling in a Group
Group Selections appear at the top of the Groups page.

To enroll in a group or sign up for an activity, click the "View Available Groups" button.
A pop-up window will display. Select the group option of your choice and then click the "Join Group" hyperlink. Clicking on the number in the Members column will show you a list of classmates who are already members of a particular group.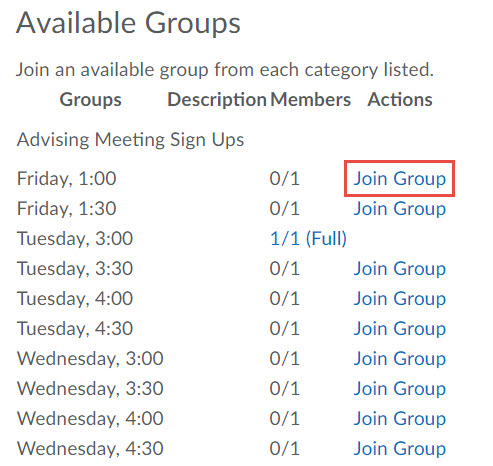 ---
Viewing Current Group Enrollments
View your current group enrollments under the My Groups heading.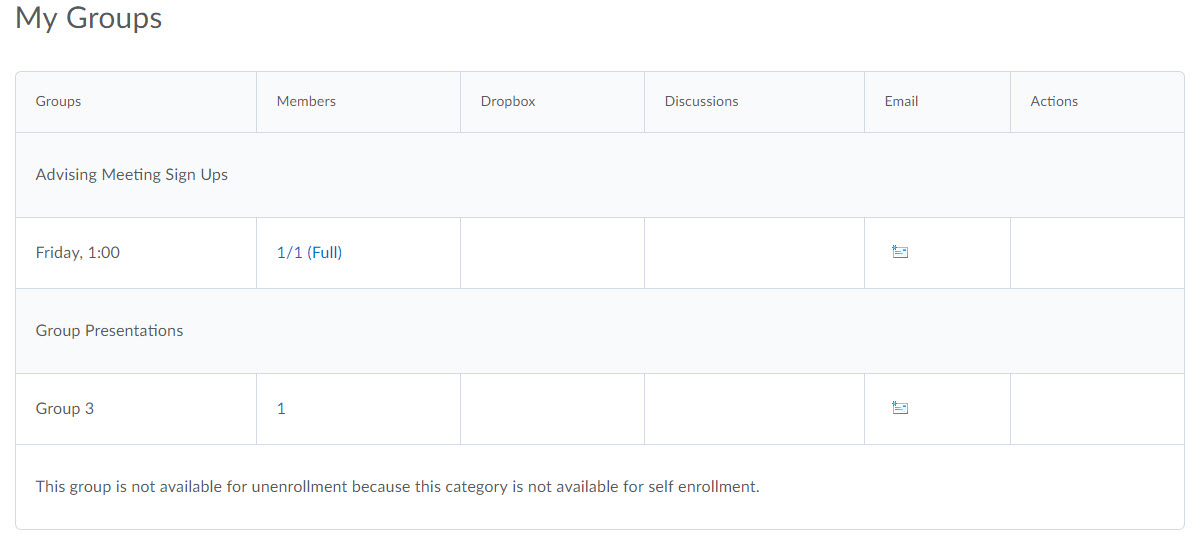 Group Category – Groups belong to individual group categories. These categories are offset by a shaded background.
Group Name – The Group Name column lists the name of the group or activity in which you are enrolled.
Members – The Members column lists the total number of users in each group. Clicking on this number will display the list of users in a particular group.
Dropbox – If your instructor creates a collaborative group dropbox folder, a direct link to it will be located here.
Discussions - If your instructor creates a collaborative discussion topic specifically for your group, a direct link to it will be located here.
Email – Click the email icon to pop open a blank email message with your group members' email addresses preloaded in the TO: field.
Students are not able to unenroll from any group.