Employee Assistance Program Call anytime, day or night 855-Here4TN (855-437-3486)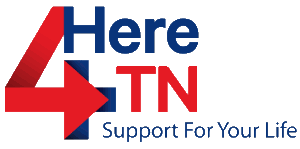 The Employee Assistance Program (EAP) provides consultation, self-help resources and referral for employees and their eligible family members who are experiencing personal problems which are likely to impact work performance and/or personal well-being. Examples of problems that may be addressed include substance abuse, family or marital problems, workplace stress, or chronic illness.
But your EAP offers more than counseling including referral services for child care, elder care, home repair services and more. Visit the Here4TN website today to see everything this program has to offer.
Who to Call
Available 24/7 Partners for Health at 1-855-Here4TN (1-855-437-3486)
Contact the State of Tennessee Benefits Administration at (615) 741-1925
ETSU Office of Human Resources at 423-439-5825 for additional information
Go Online
Eligibility
All full-time and part-time employees (eligible to participate in the State of Tennessee insurance program) and their eligible family members may participate regardless of whether they participate in the State's Group Insurance Program. EAP services are offered at no cost to employees and eligible family members. Counseling services are voluntary and confidential according to federal guidelines. Workshops and seminars are offered to employees on a quarterly basis.