Employee Benefits
Office of Human Resources
Employee Health & Wellness
State Insurance and Wellness Benefits
All employees working a minimum of 30 hours per week are eligible to participate in the State of Tennessee Group Insurance programs. The Benefits Orientation for new employees provides an overview of the available insurances and other benefits.
Health and optional insurance benefits are provided through the State of Tennessee. Visit the ParTNers for Health website for details about the State of Tennesse benefits options. For a complete description of the standard health insurance plans and optional group benefits including dental, vision and life insurances, visit the Tennessee Partners for Health website.
Quick Links
---
Sick Leave Banks
The Faculty Sick Leave Bank and Non-Faculty Sink Leave Bank provide emergency sick leave to participants in the plan who have unexpected personal illness, surgery or injury with complications beyond their control and who have exhausted their personal sick and annual leave. Participation in a sick leave bank is voluntary and subject to eligibility requirements. Contact Human Resources at (423) 439-4457 for information and related forms.
---
Employee Assistance Program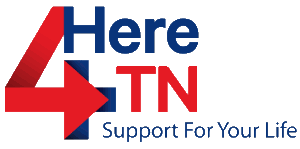 The Employee Assistance Program (EAP) provides no cost consultation, self-help resources and referral for employees and their eligible family members who are experiencing personal challenges which are likely to impact work performance and/or personal well-being. Examples of problems that may be addressed include substance abuse, family, marital, emotional, legal, financial, elder care, workplace stress, etc.
All full-time and part-time employees (eligible to participate in the State of Tennessee insurance program) and their eligible family members may participate regardless of whether they participate in the State's Group Insurance Program. EAP services are offered at no cost to employees and eligible family members. Access tools and contact information at the Here4TN website.
Contact
---
COBRA
The Consolidated Omnibus Budget Reconciliation Act of 1986 (COBRA) is a federal law that allows eligible employees and/or dependents (spouse and children) who are losing their health or dental benefits to continue coverage in certain circumstances where coverage might otherwise end. Qualified beneficiaries may be eligible to continue coverage for a specific length of time following certain qualifying events. Through COBRA, individuals pay the entire monthly premium plus a two percent administrative fee, and may be able to remain insured with their health plan for up to 18, 29, or 36 months.
All COBRA benefit questions should be directed to the Benefits Administration at (615) 741-3590 or 1-800-253-9981, or to Human Resources at (423) 439-6126.
---
Workers' Compensation
Workers' compensation is a form of insurance providing wage replacement and medical benefits to employees injured in the course of employment. Timely and appropriate reporting of an incident, injury or illness is required. Follow the guidelines on the ETSU Workers' Compensation webpage or visit the Tennessee Department of Treasury Workers' Compensation site.
---
ETSU Health and Wellness Resources
ETSU employees have access to a variety of health and wellness services and facilities including the ETSU-affiliated clinics as well as the 120,000 square foot Basler Center for Physical Activity.