University Counsel Provides legal counsel and advice to East Tennessee State University and the administration.
The Office of University Counsel provides legal counsel and advice to East Tennessee State University and the administration.
Other duties include the preparation of official documents, legal opinions and advisory papers on legal issues, serving as liaison with the offices of the vice presidents and the Affirmative Action office regarding all legal matters within the University. Legal counsel is also responsible for principal coordination of university contracts and agreements with external government and commercial entitles, and serves as the university representative to federal and state civil rights agencies.
Mark A. Fulks named University Counsel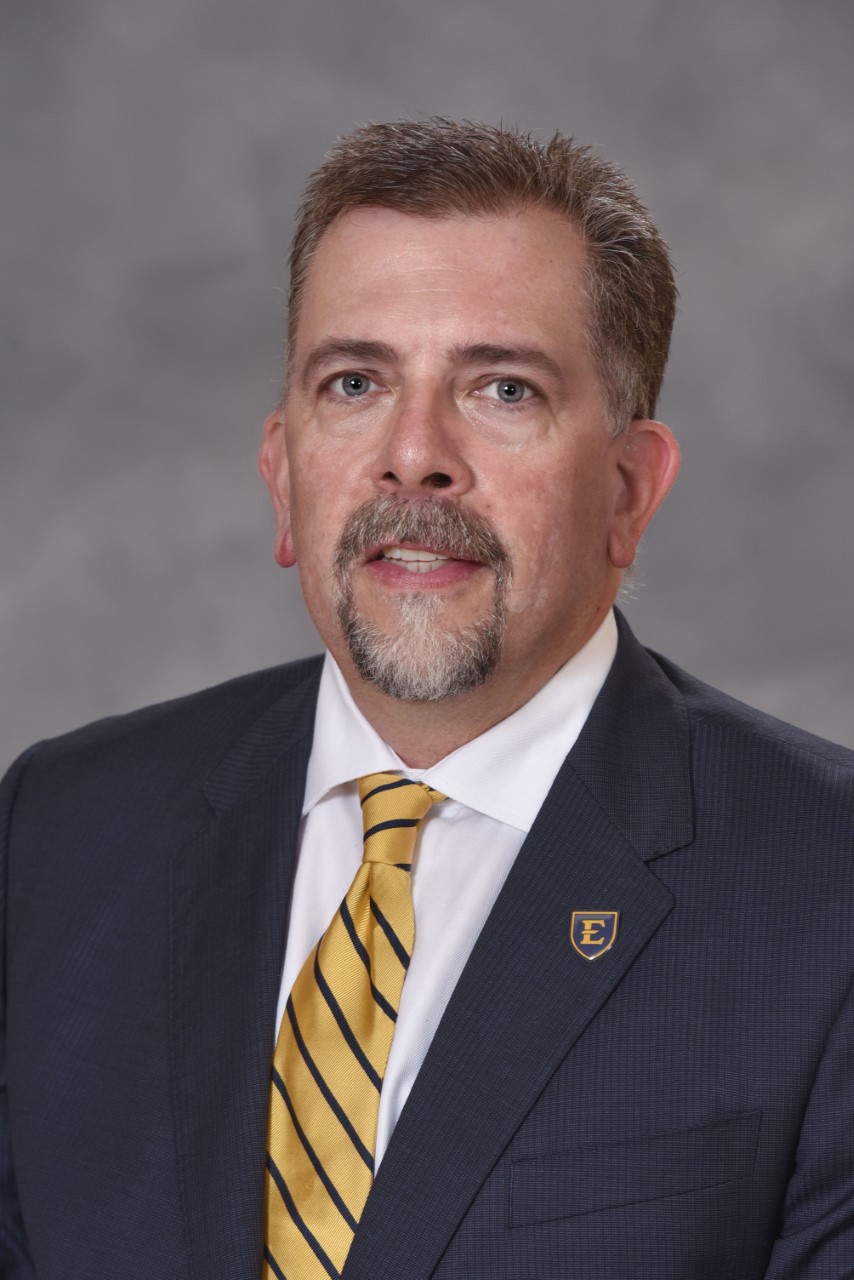 Mark A. Fulks has been named University Counsel at East Tennessee State University. He replaces longtime ETSU attorney Edward J. Kelly, who retired at the end of August 2019.
A native of Elizabethton, Fulks has spent the past seven years as an attorney with Baker, Donelson, Bearman, Caldwell and Berkowitz, P.C. in Johnson City. Prior to that, he was Senior Counsel in the State of Tennessee's Criminal Justice Division from 2000-2012 and litigated more than 50 cases in the Tennessee Supreme Court and over 300 in the Tennessee Court of Criminal Appeals, the Tennessee Court of Appeals, the U. S Court of Appeals for the Sixth Circuit and the U.S. Supreme Court.
Fulks was awarded his J.D. degree from the University of Memphis Cecil C. Humphreys School of Law and he holds a Ph.D. degree in public administration from Tennessee State University. Fulks also has a Master of Public Administration degree and a graduate certificate in geospatial information systems, both from Tennessee State University, and a B.S. degree in English and political science from ETSU as well as an M.A. in political science from the University of Tennessee – Knoxville.
He is a member of the American Bar Association, Tennessee Bar Association, Washington County Bar Association and the Sullivan County Bar Association, as well as the American Society for Public Administration, Society for Human Resources Management, Phi Kappa Phi Honor Society, Golden Key International Honor Society and Pi Alpha Alpha Honor Society. He was named a Fellow of the American Bar Association in 2016.
Fulks has authored articles that have been published in the Tennessee Law Review, Lawyer Monthly, American Bankruptcy Institute Journal and Westlaw Journal of Bank and Lender Liability. He also has three manuscripts in progress.
Through the years, Fulks has served as an adjunct professor at Middle Tennessee State University, Nashville State Technical Community College and ETSU.