Products ETSU Postal and Passport Services
Postal Services is part of a collaborative team including
University Marketing and Communications (UMC) and
Biomedical Communciations (BMC Creative),
assisting with production of products in-house.
Capability to print directly onto yard signs, sandwich boards, laptops, boxes, plastic, plexiglass, wood, metal, glass and magnets.
Envelope Order Form Print Services Survey
Wall Decals
Wall Decals can be placed on Dry-Wall or plaster that has been painted and cured for 90 days.
Images can be solid or have cut-outs. These can be used indoors.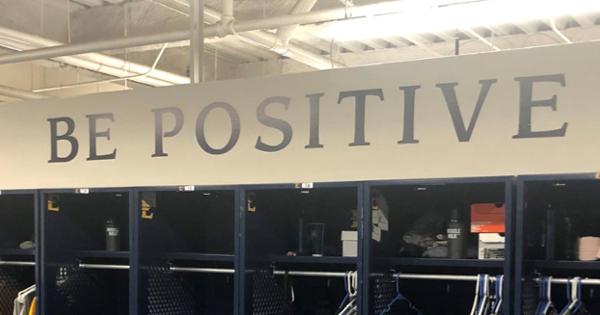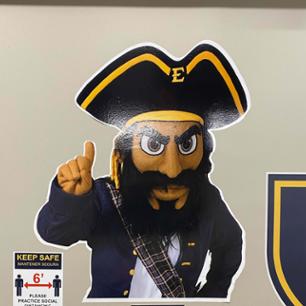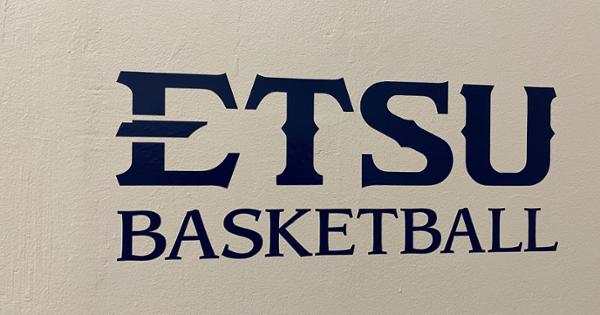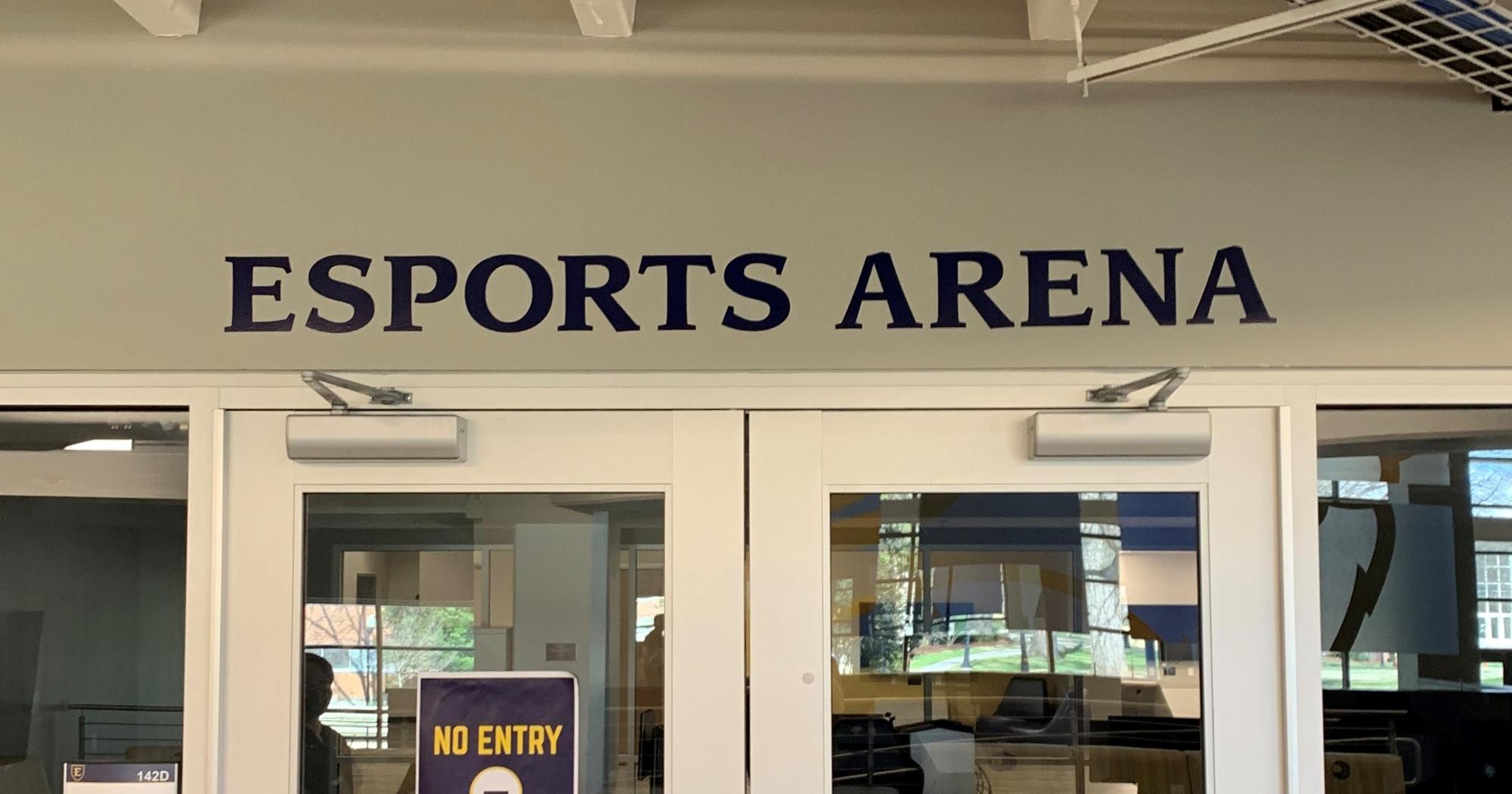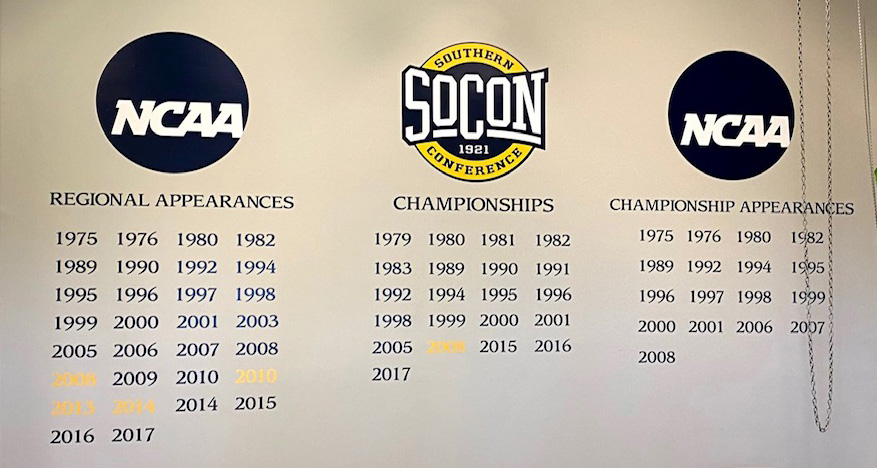 Wall/Floor Decals
These decals can be placed on concrete, brick, sidewalks, or concrete block. This is for indoor or outdoor use.
These can be solid or cut out.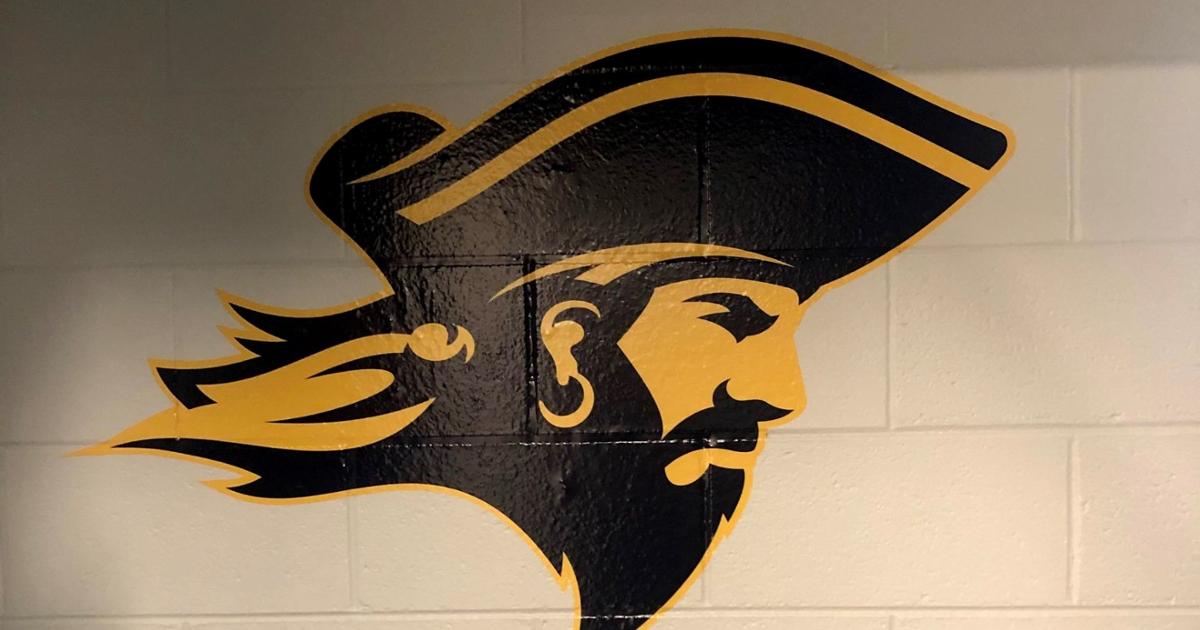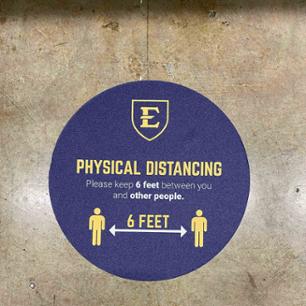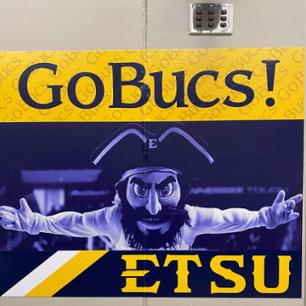 Retractable Banners
These retractable banners can be sized for floor or table top. Available in any size needed.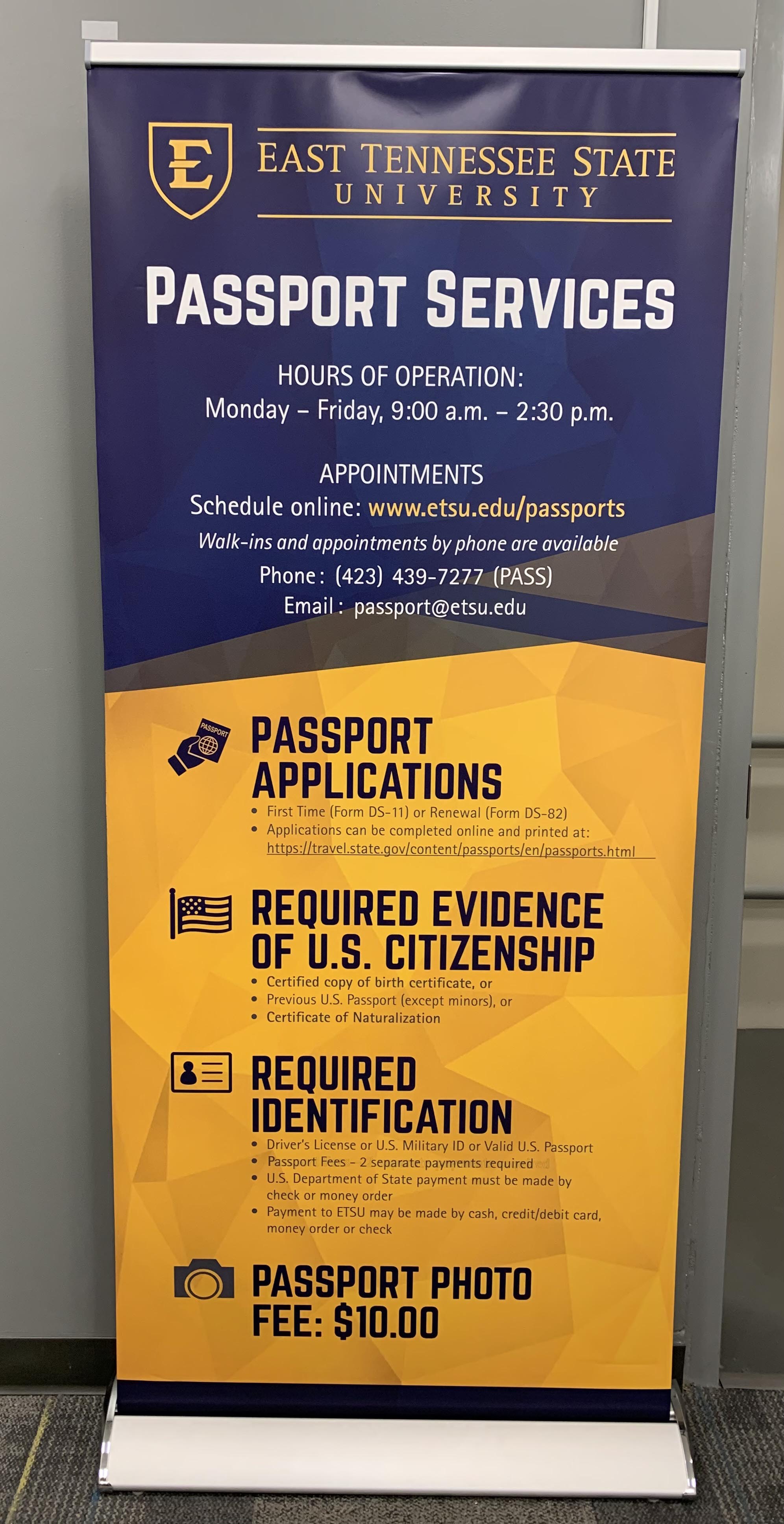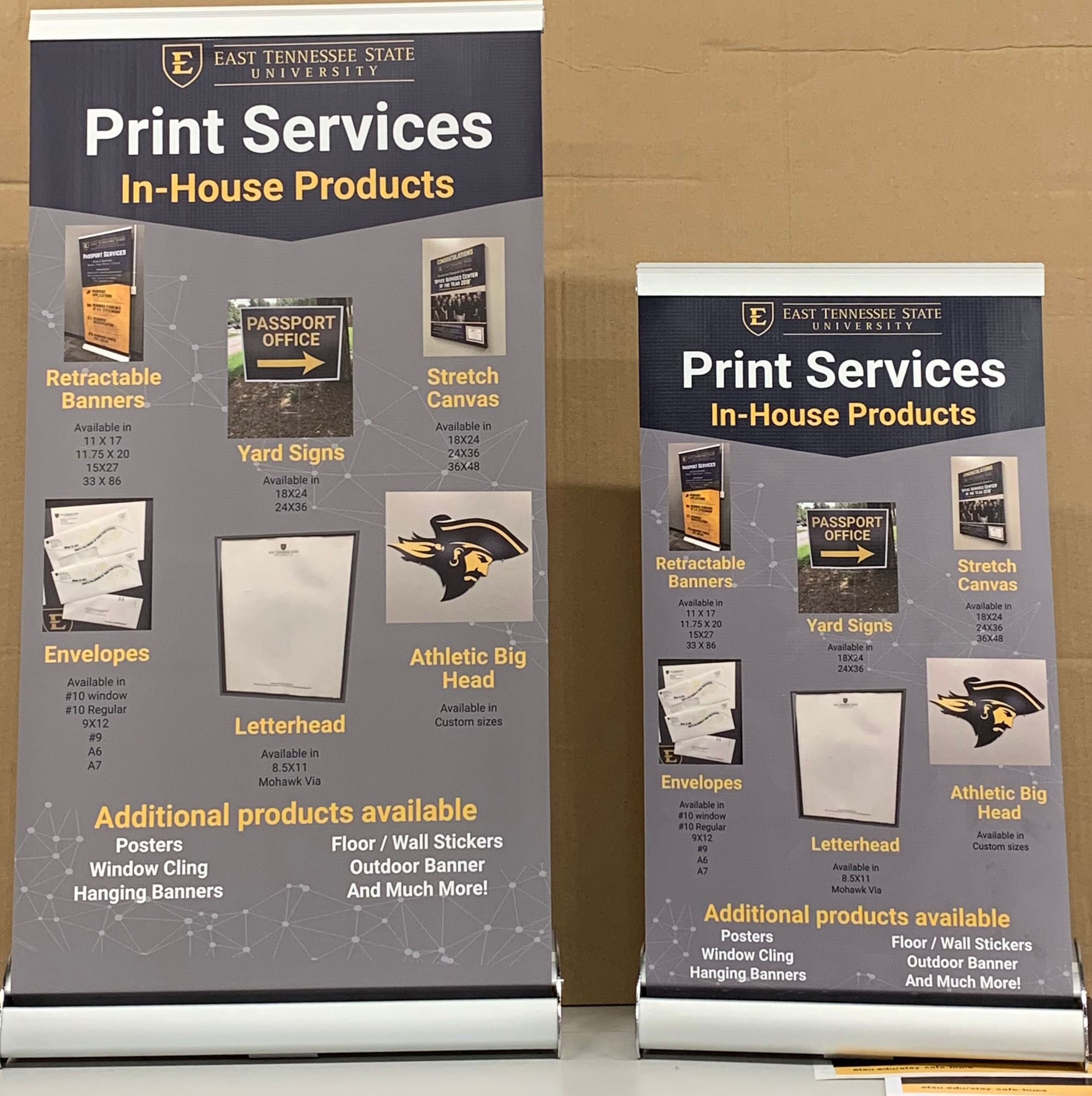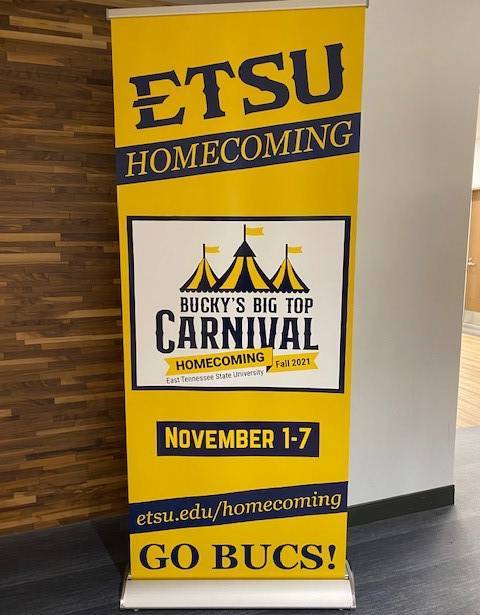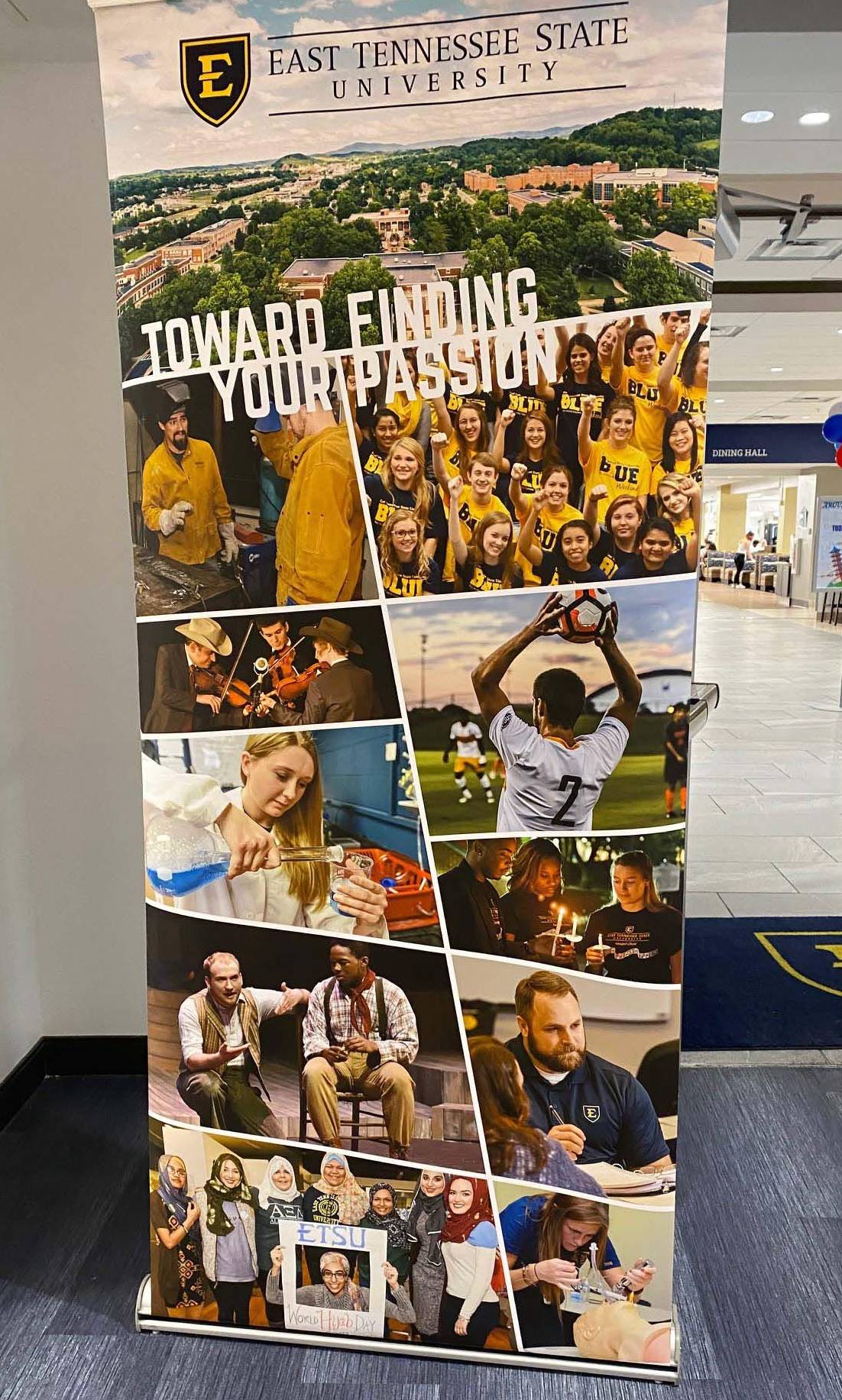 Sandwich Boards

Sandwich boards are available in any size to fit an existing frame.
They are applied to corplast for stability and can be used indoors and outdoors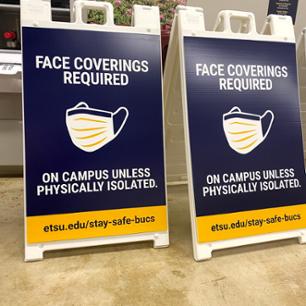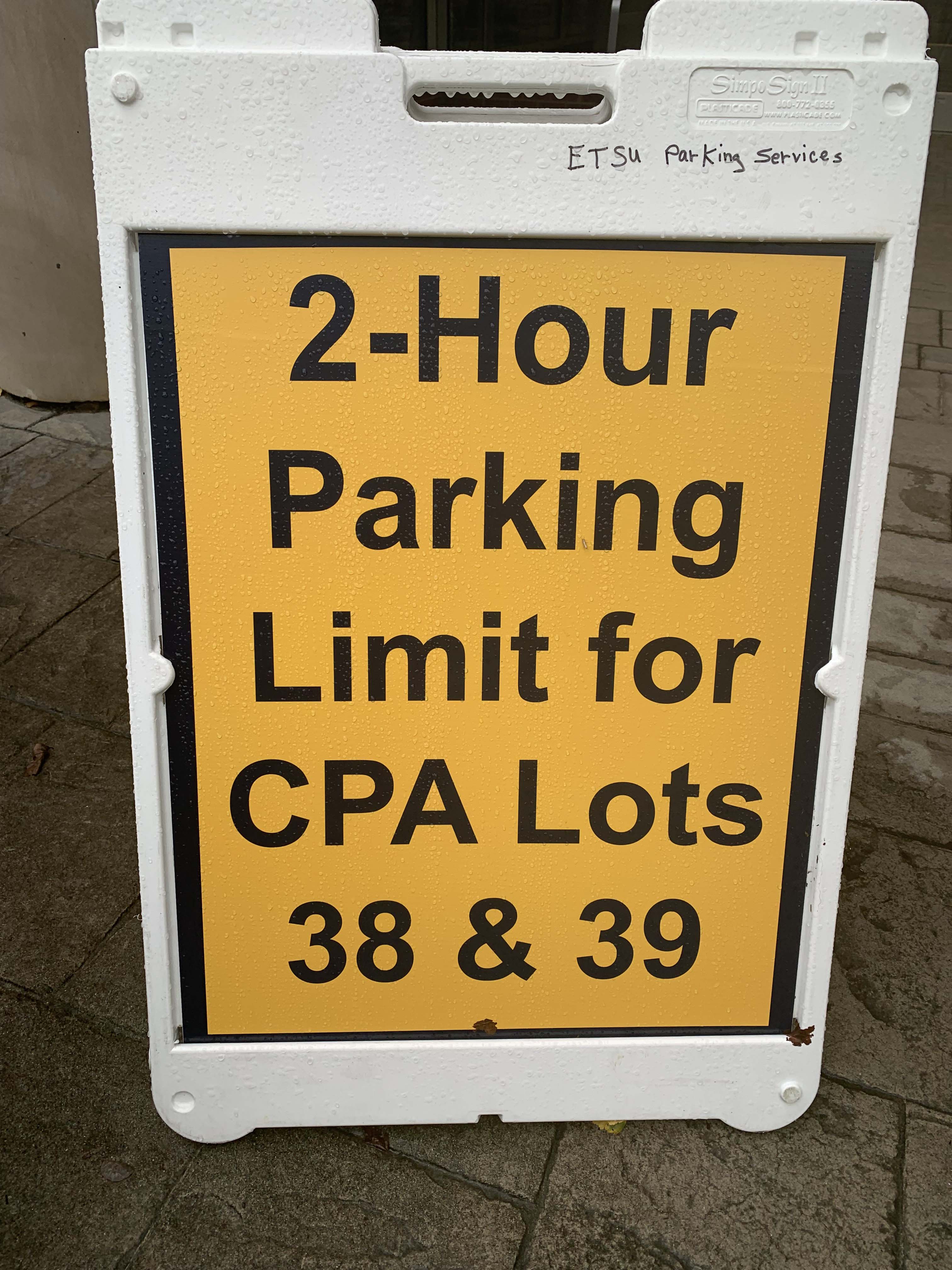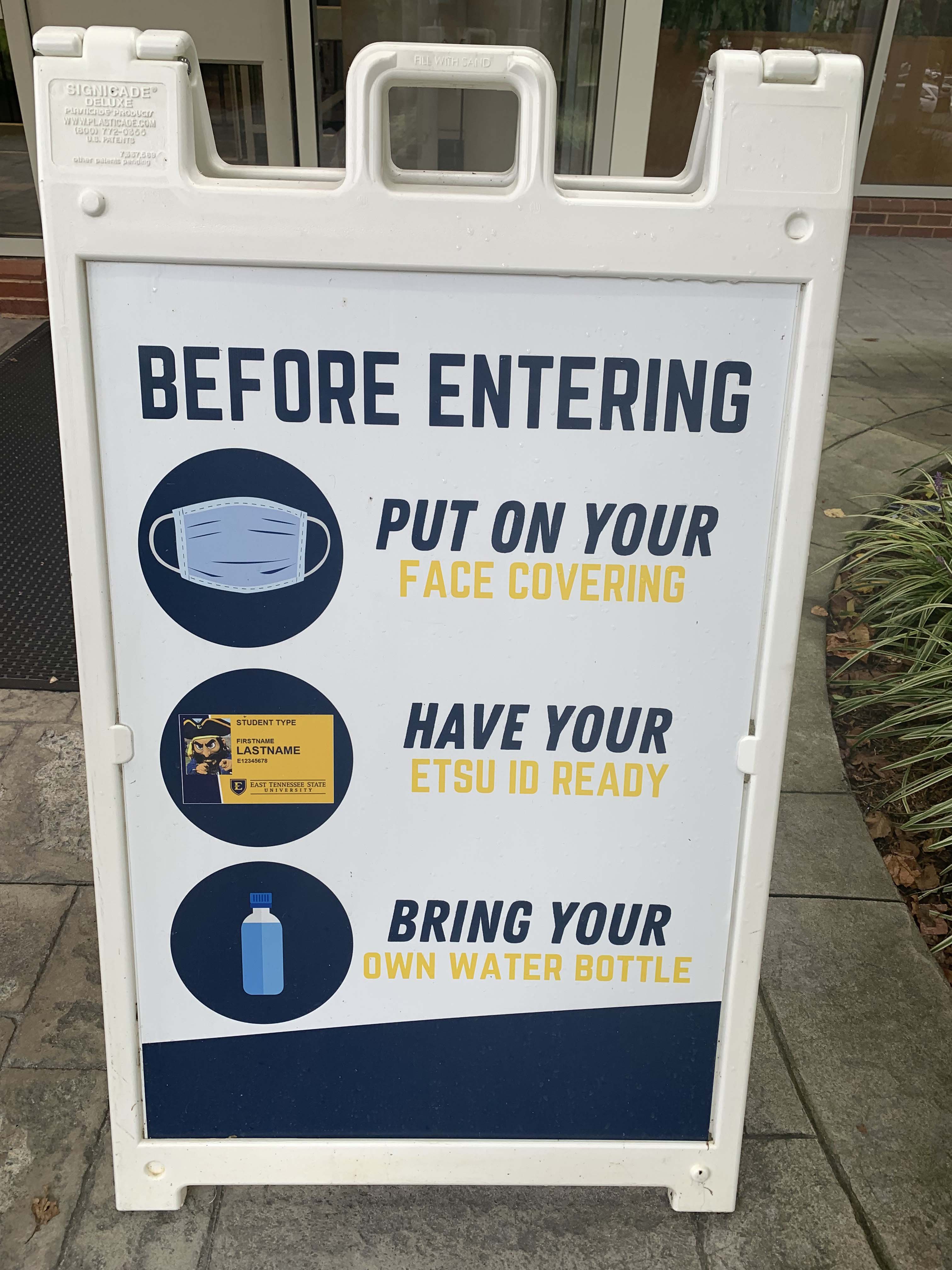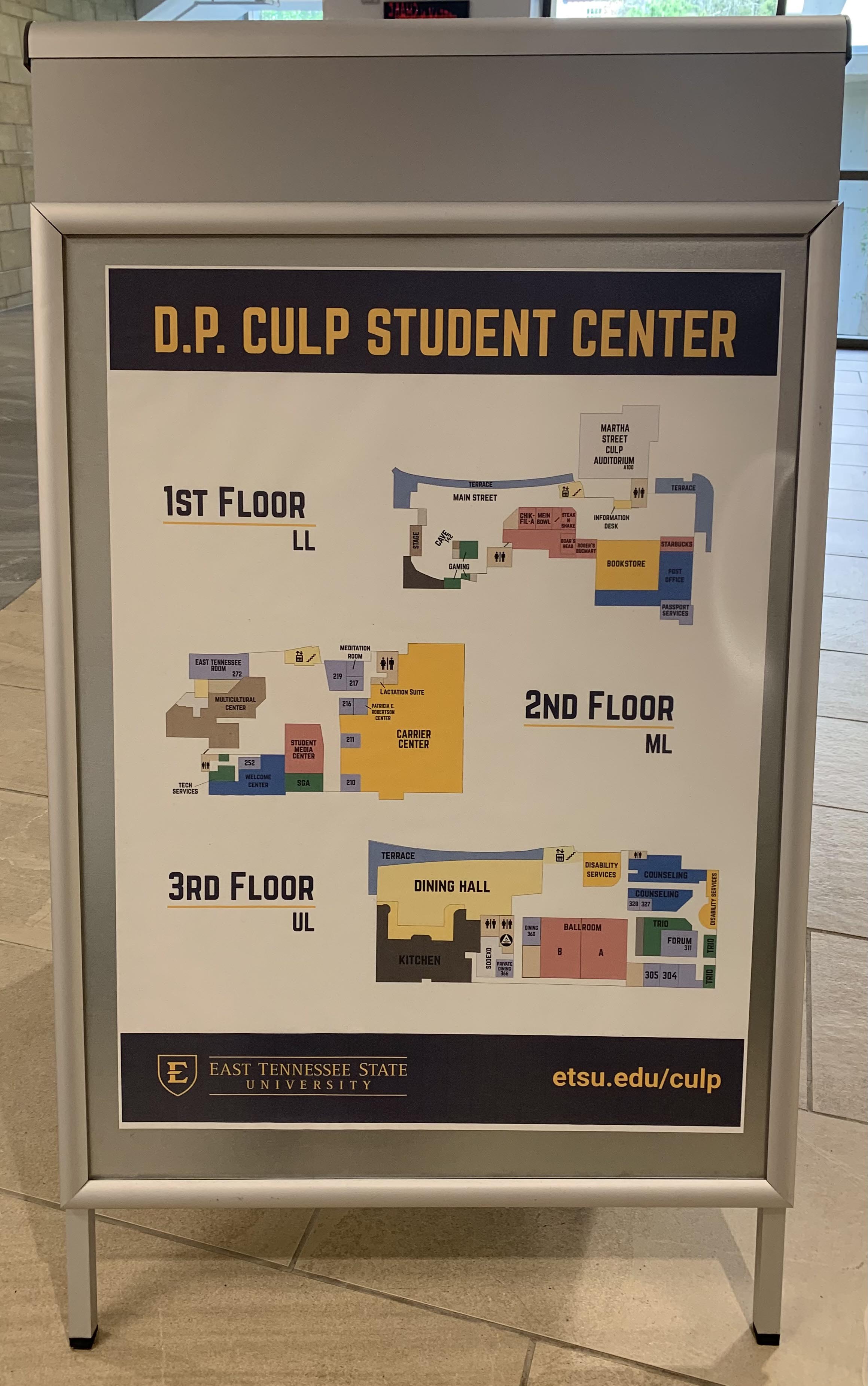 Yard Signs
These signs are made with corplast for durability and include a standard H-stake or heavy duty stake.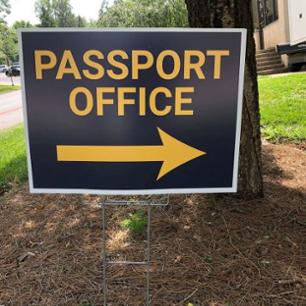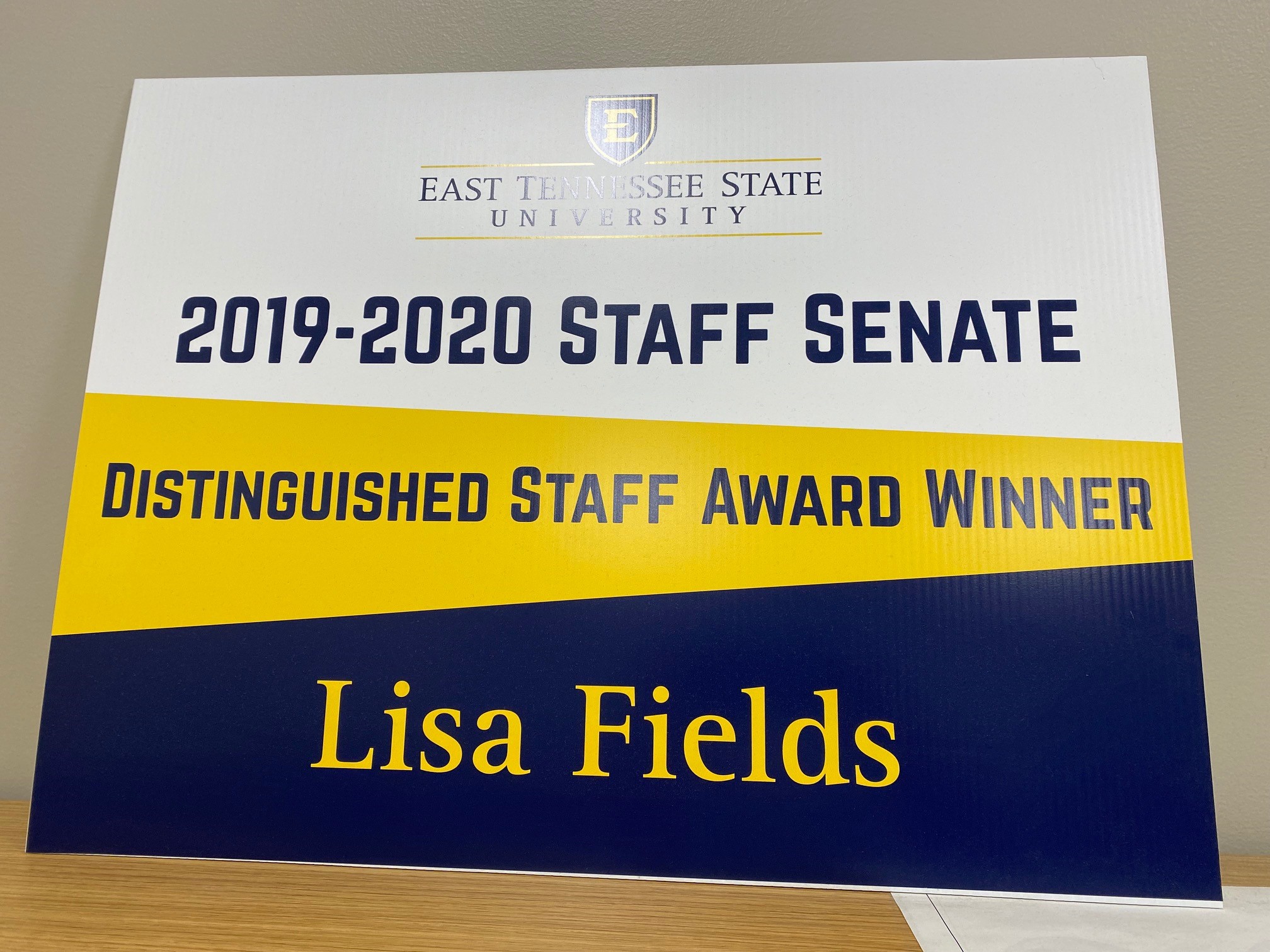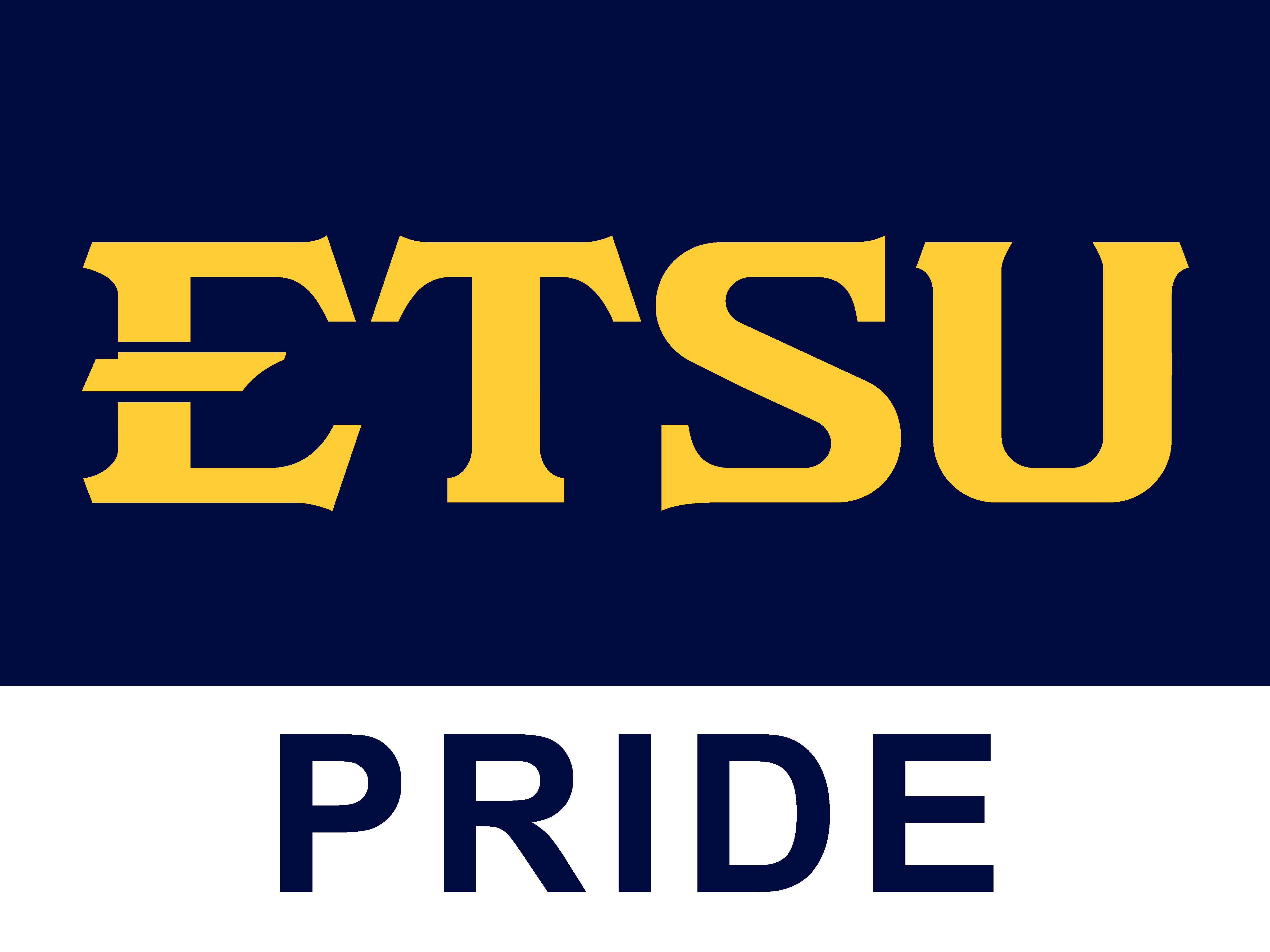 Stickers
Stickers are available in many sizes and shapes. All are water resistant.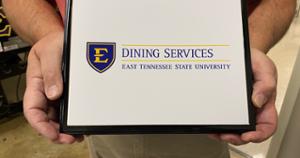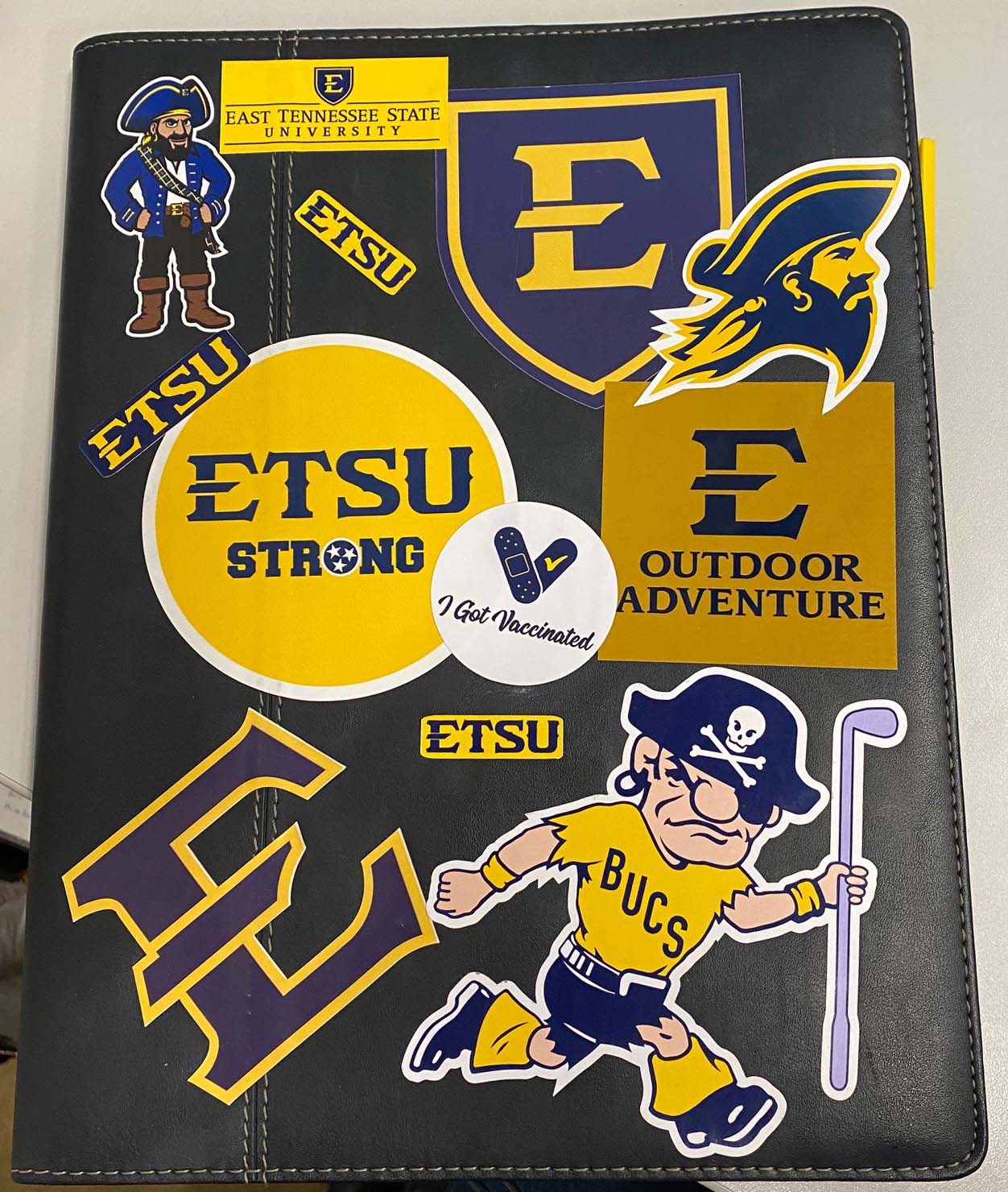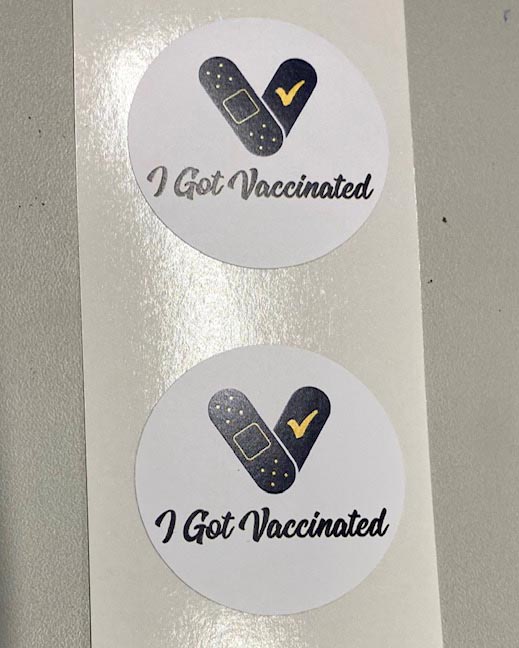 Buttons
Buttons are available in 1 inch, 2.25 inch, and 3 inch. Full customizable with any image.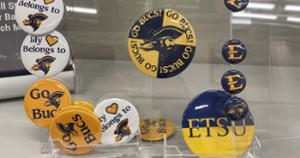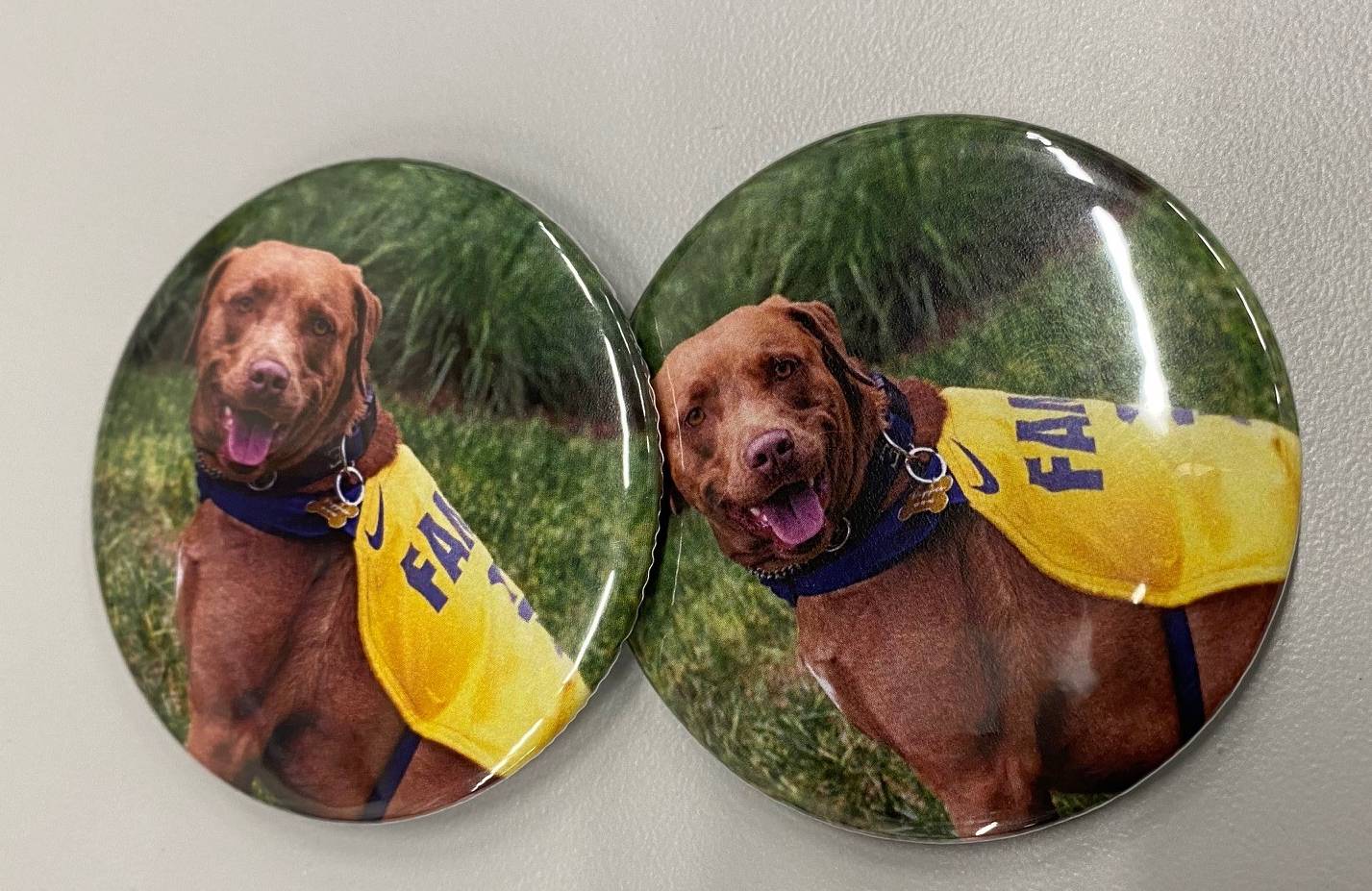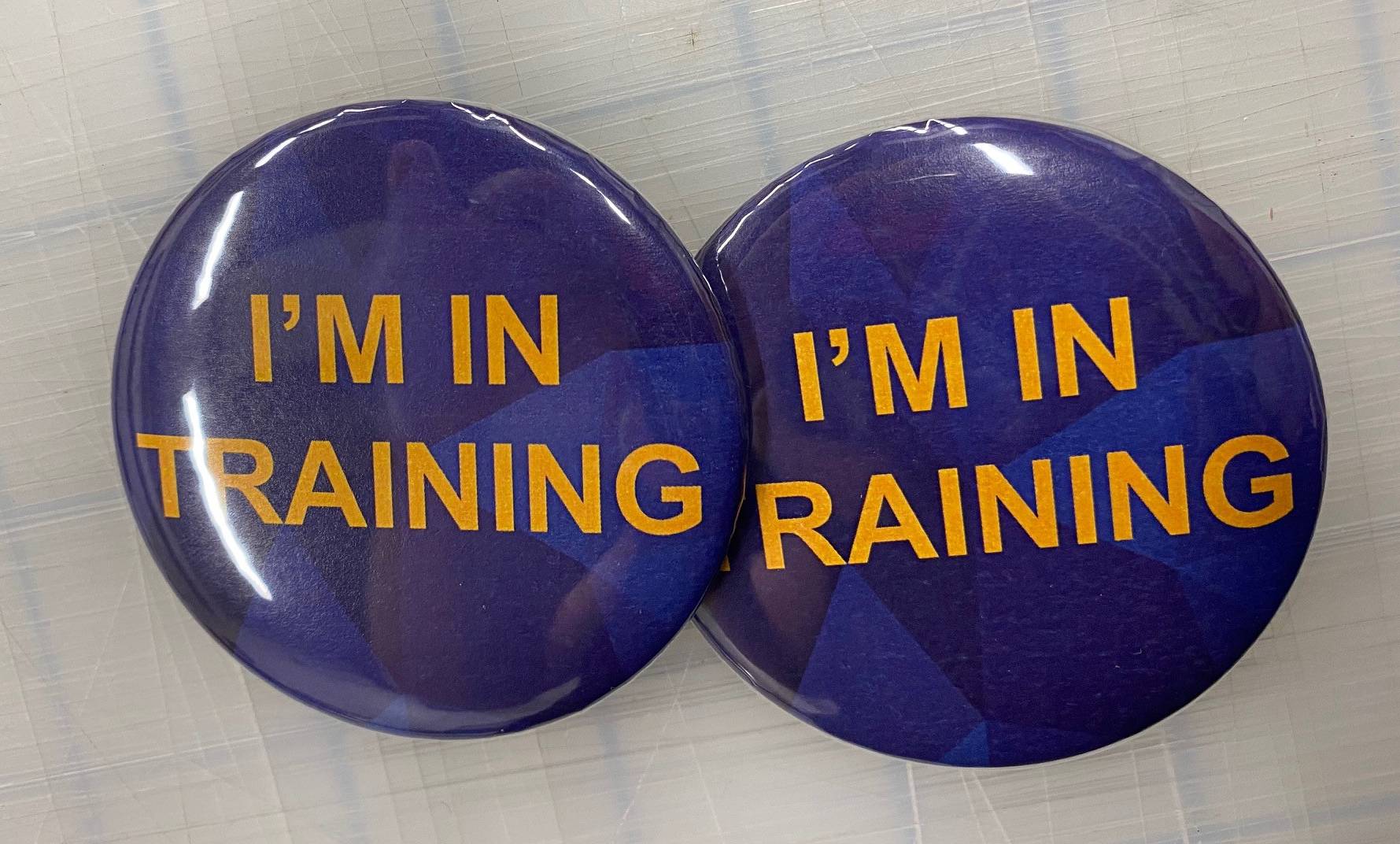 Envelopes
We offer a wide variety of envelope sizes. Pricing includes printing a 2 color return address with logo.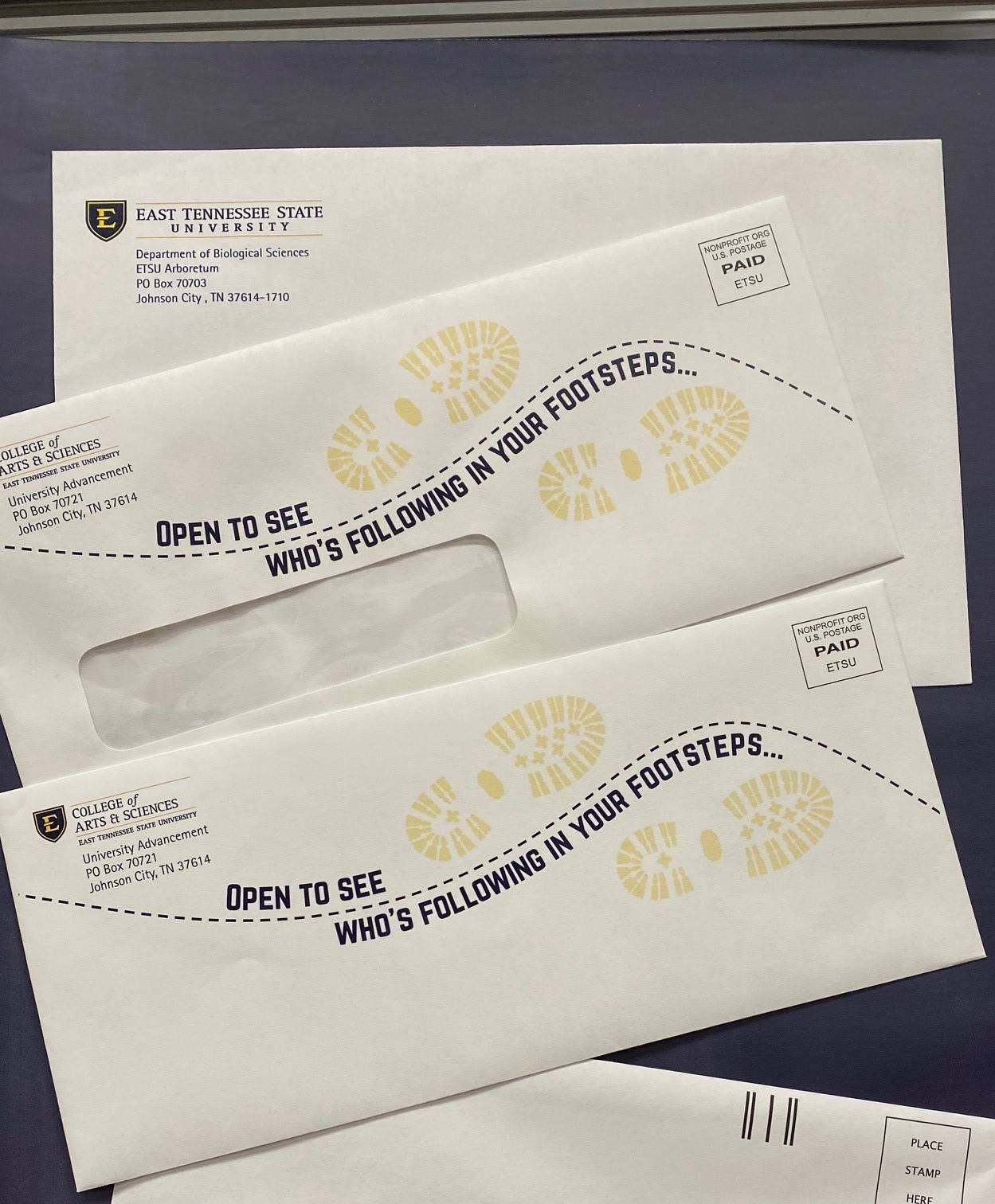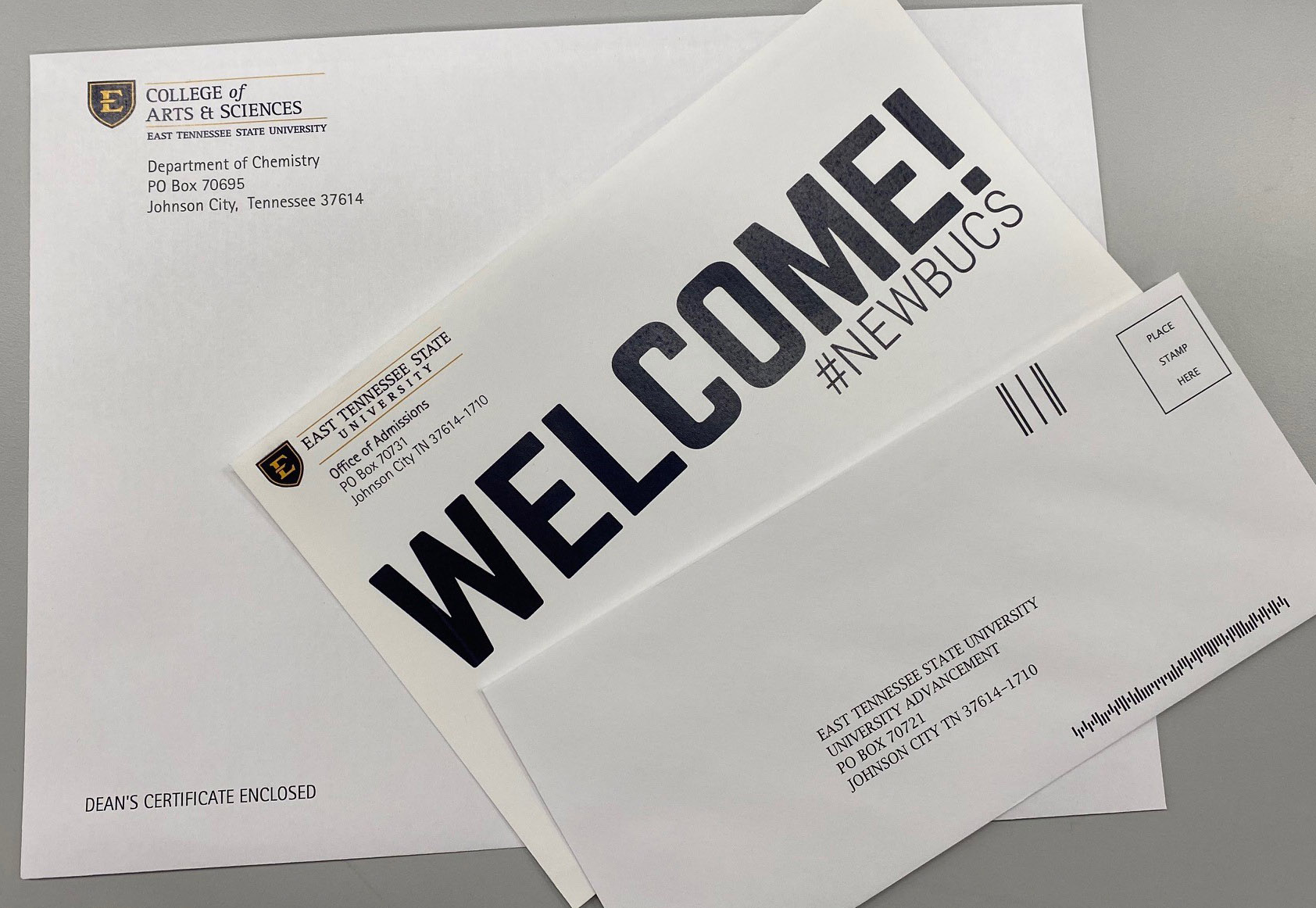 Name Plates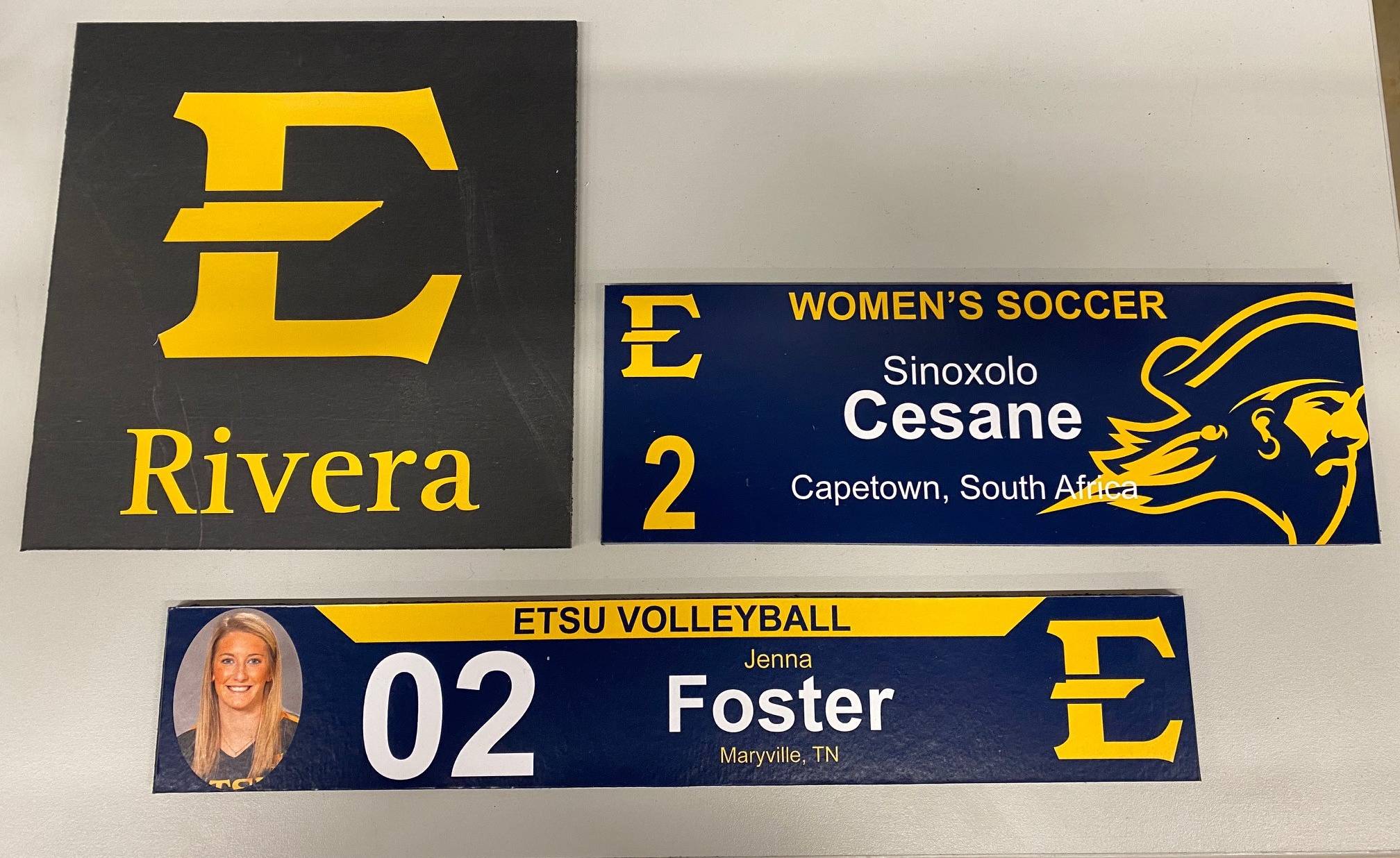 Wall, Door & Elevator Wraps
Turn dreary & drab to colorful and personalized by floor.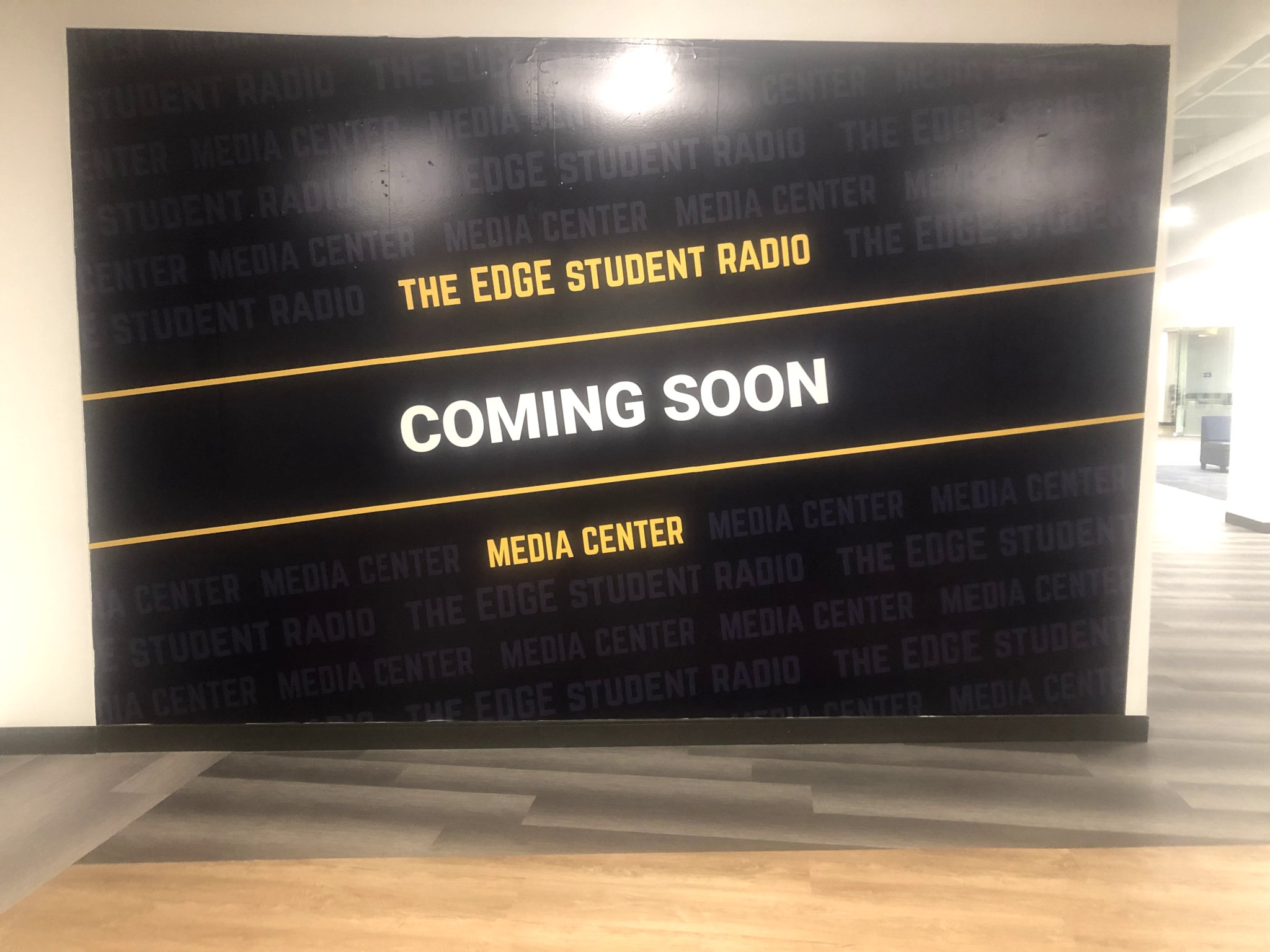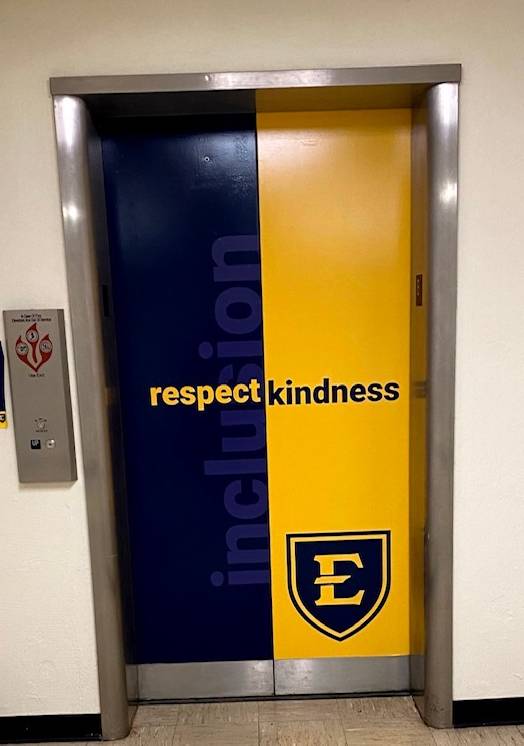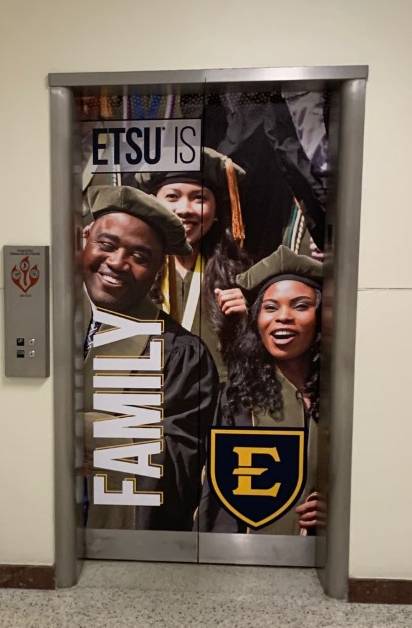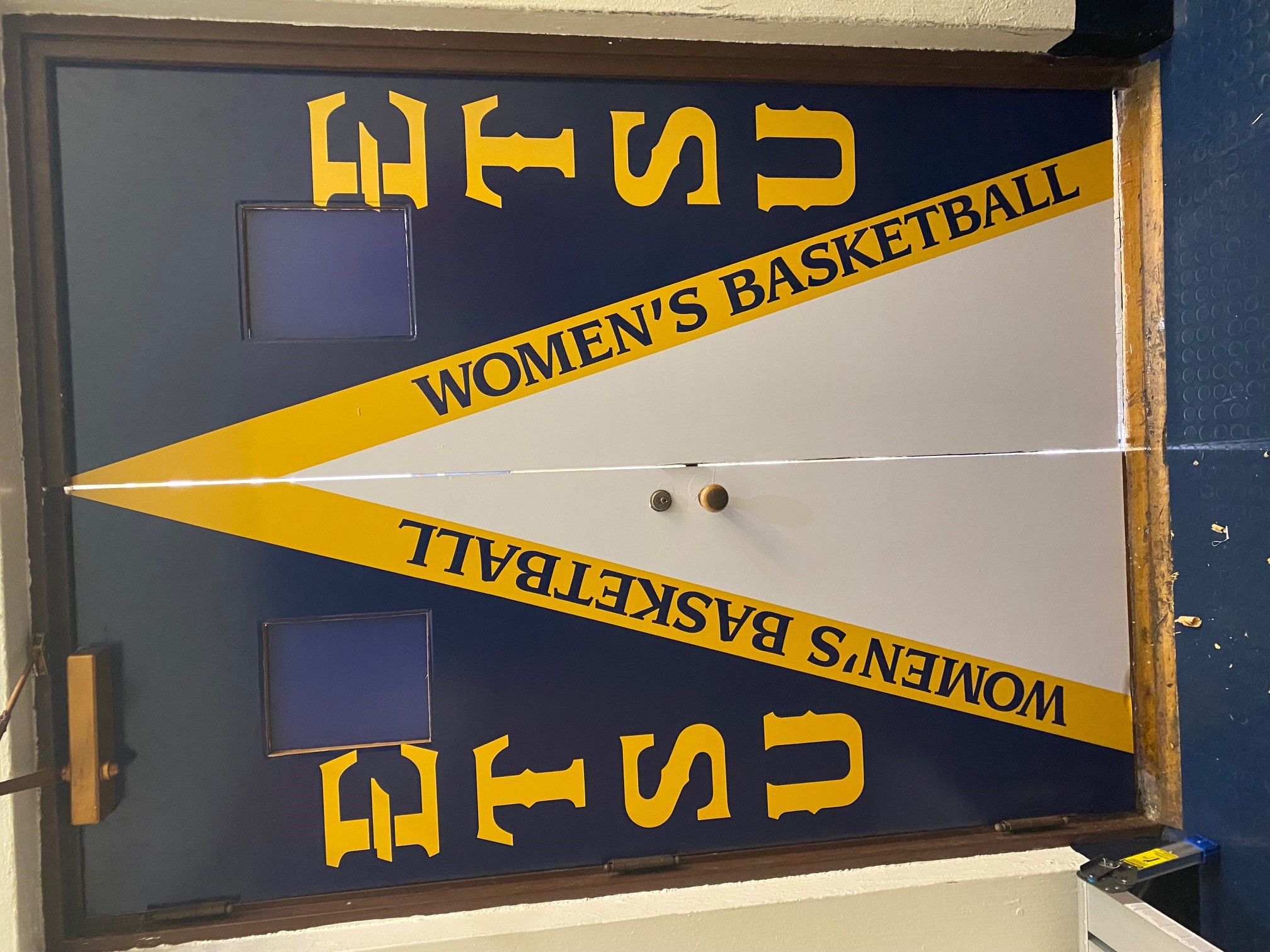 Stair Decals
Display your message in a high traffic area.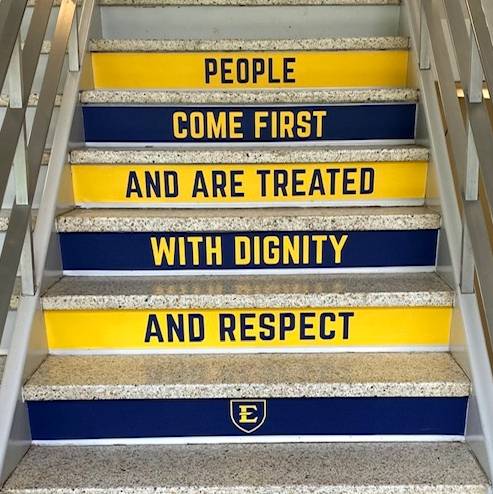 Vehicle Signage
Display your ETSU Pride.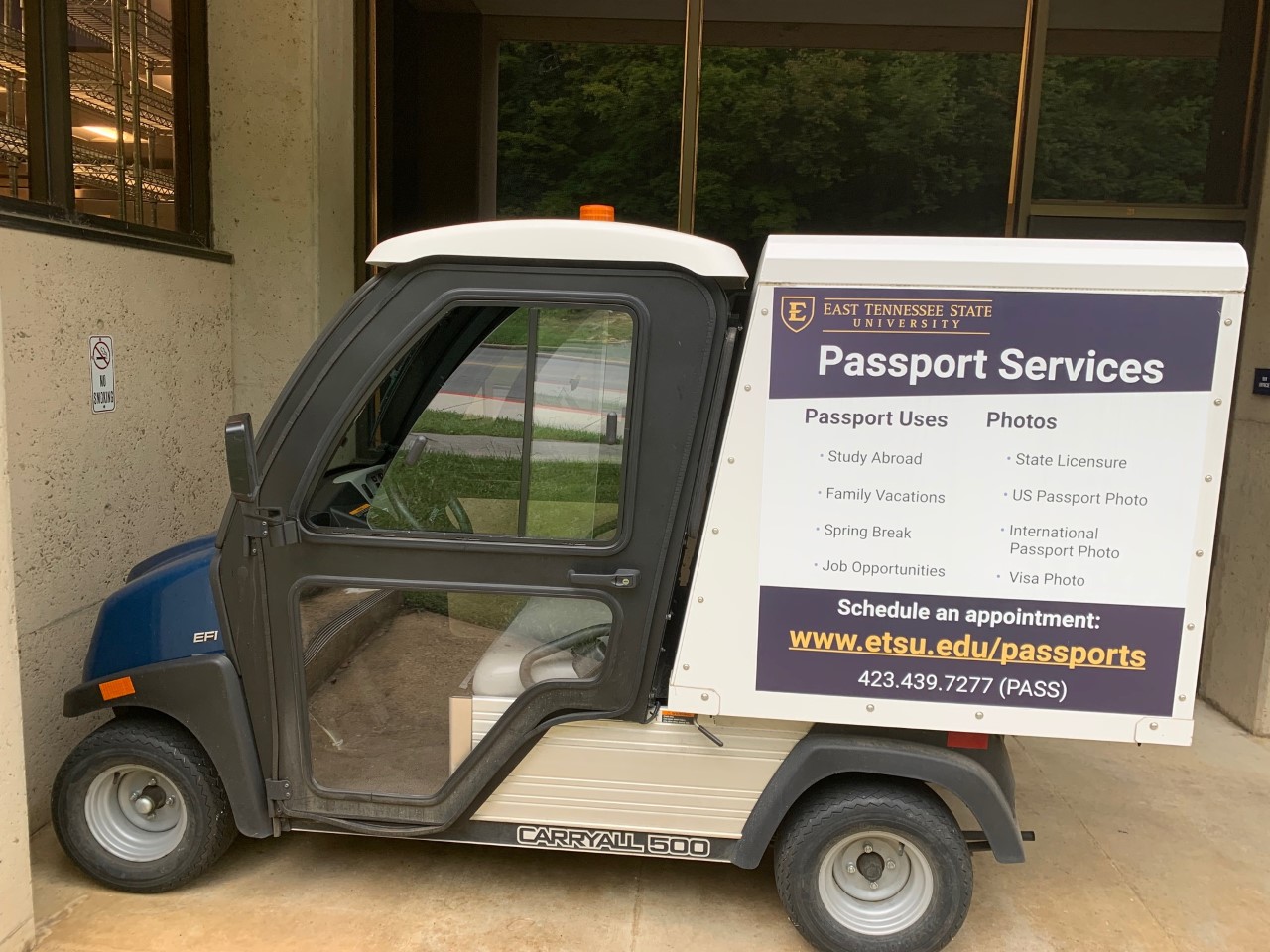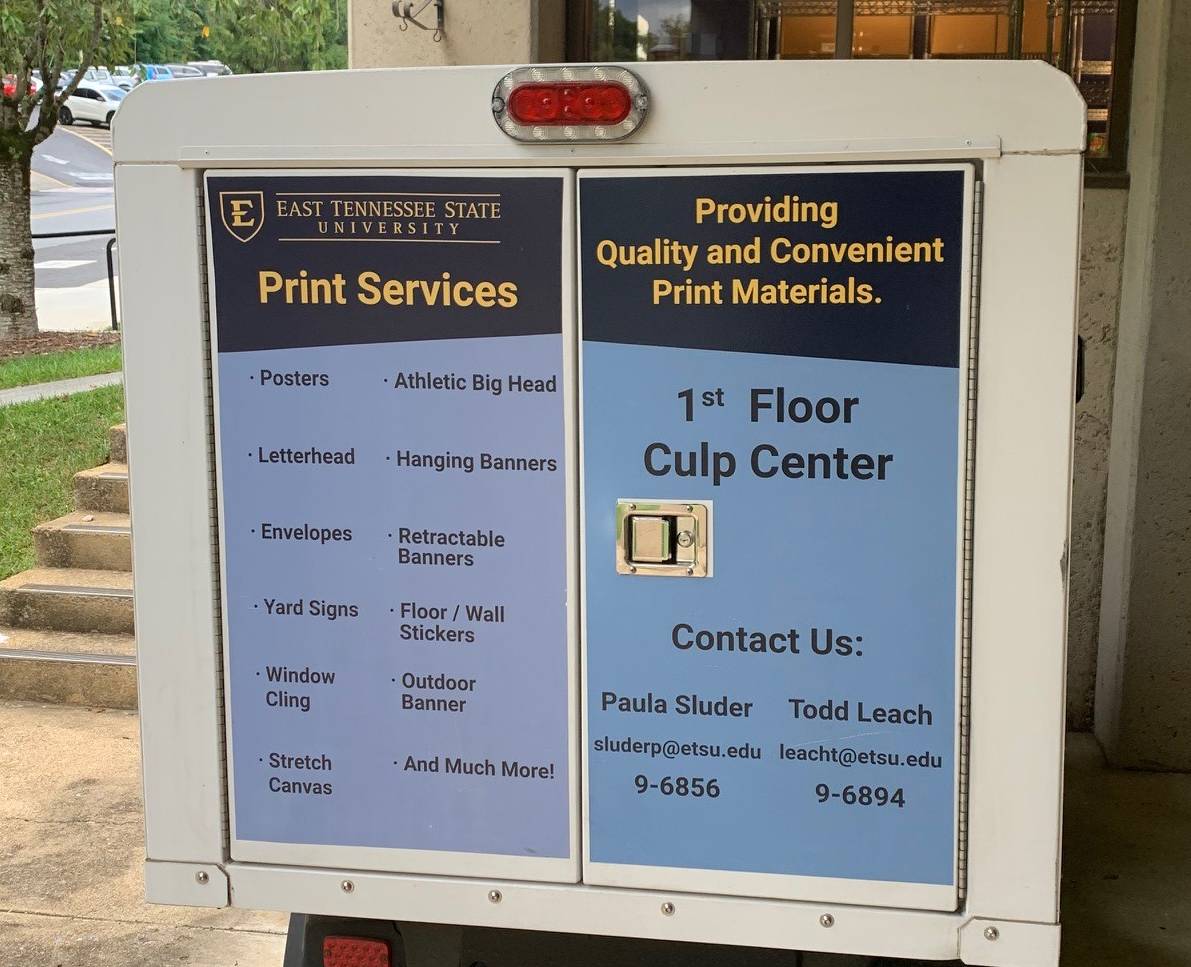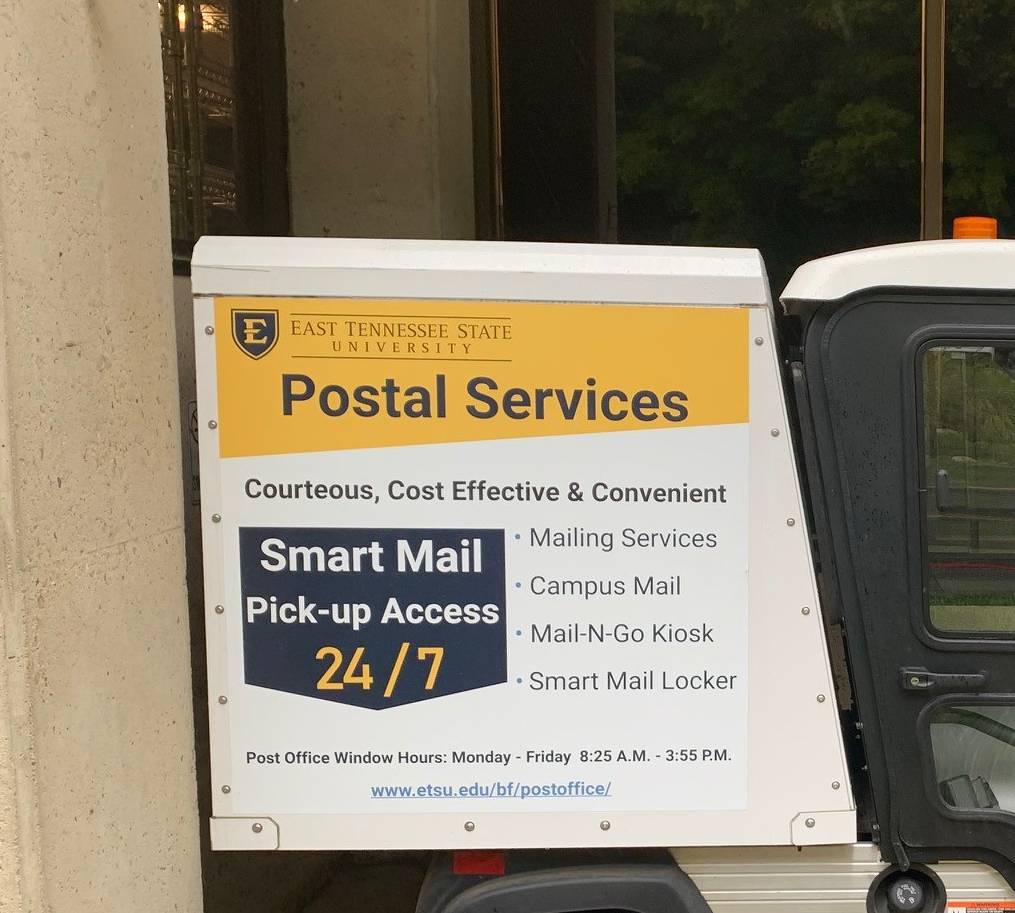 Window Perf
Difficult for customers to see in but completely clear to see out.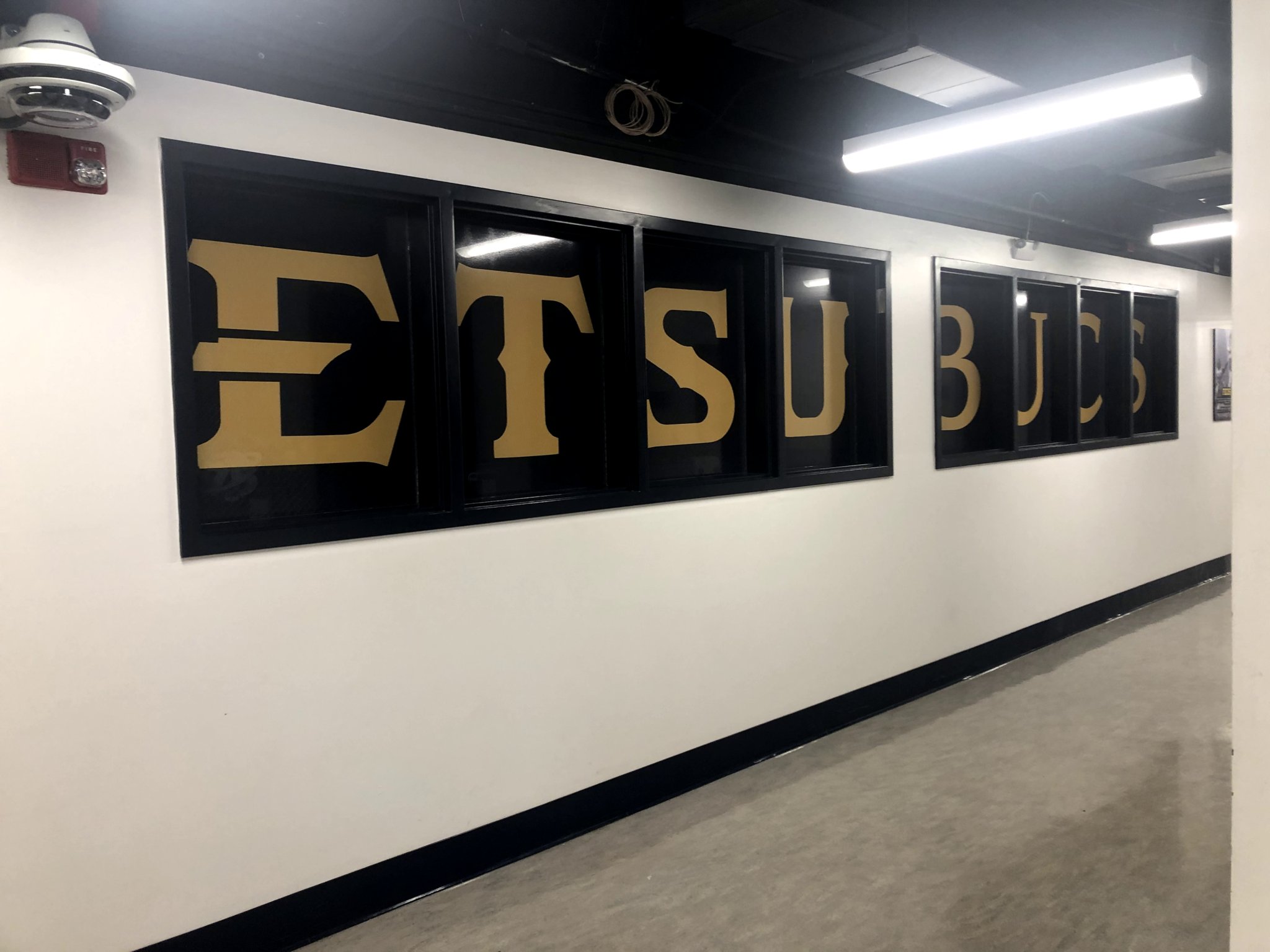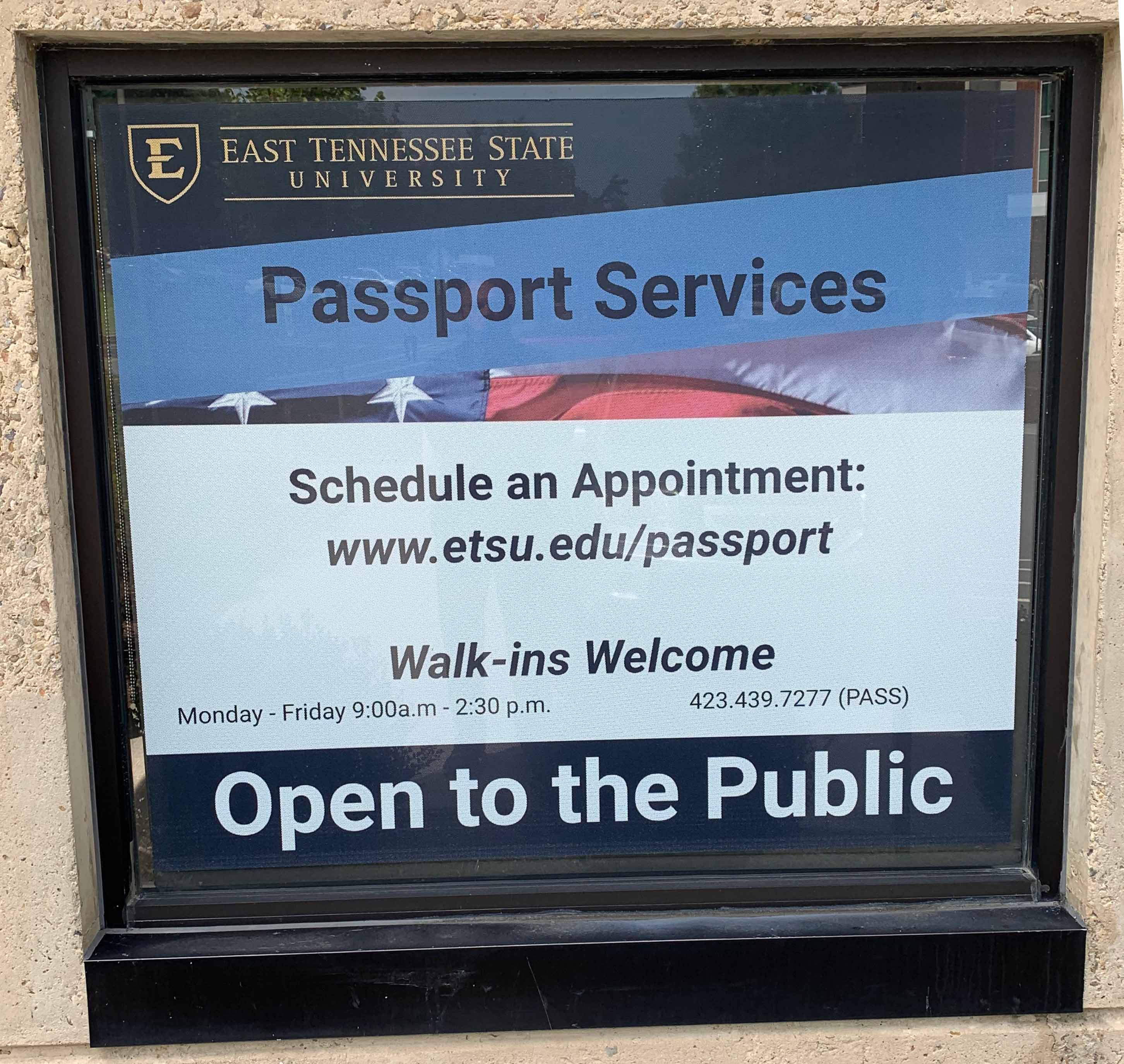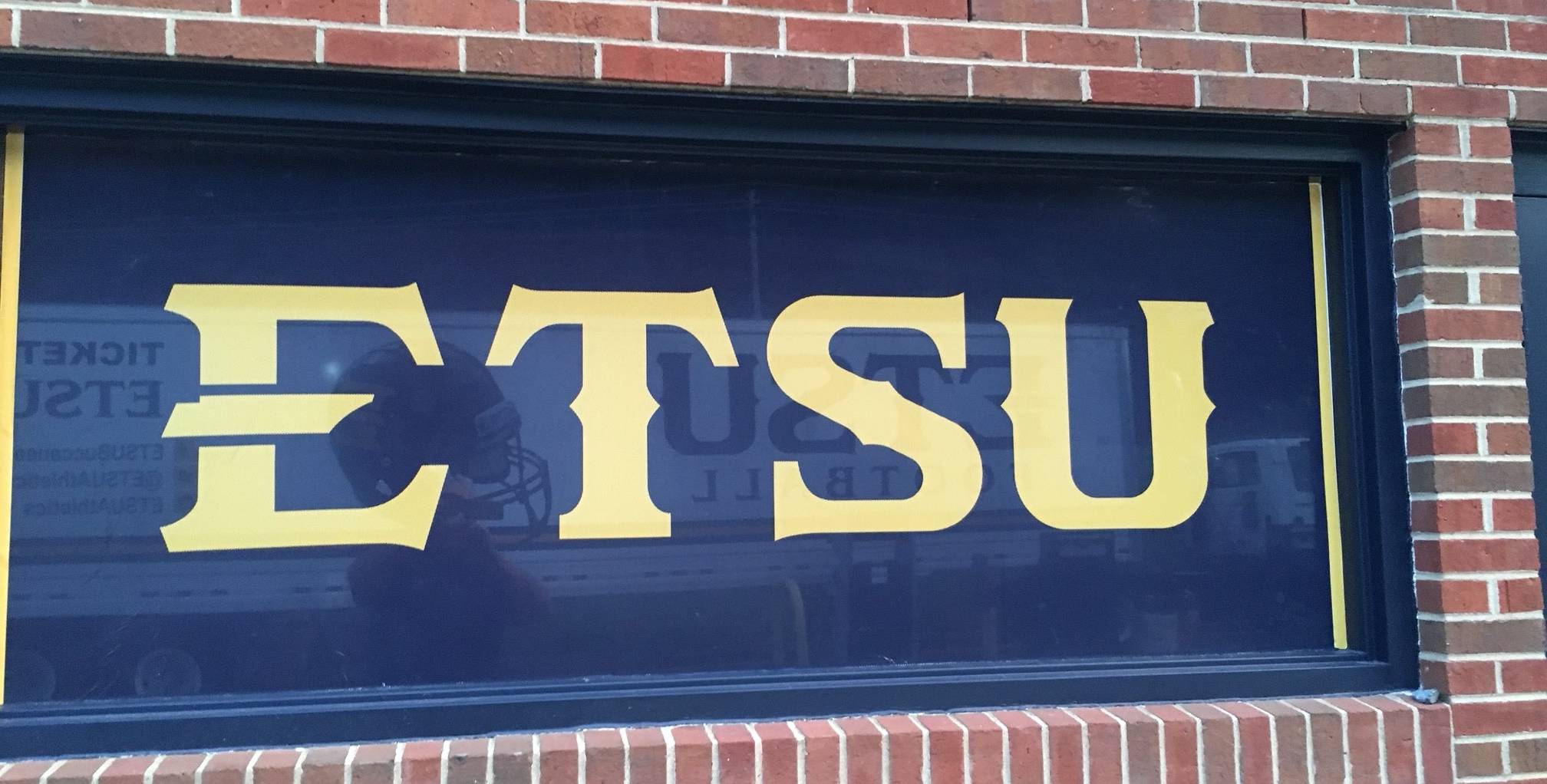 Etched Glass
Add the appearance of etched glass. Decal can be frost or add color. The decal can be solid or cut out.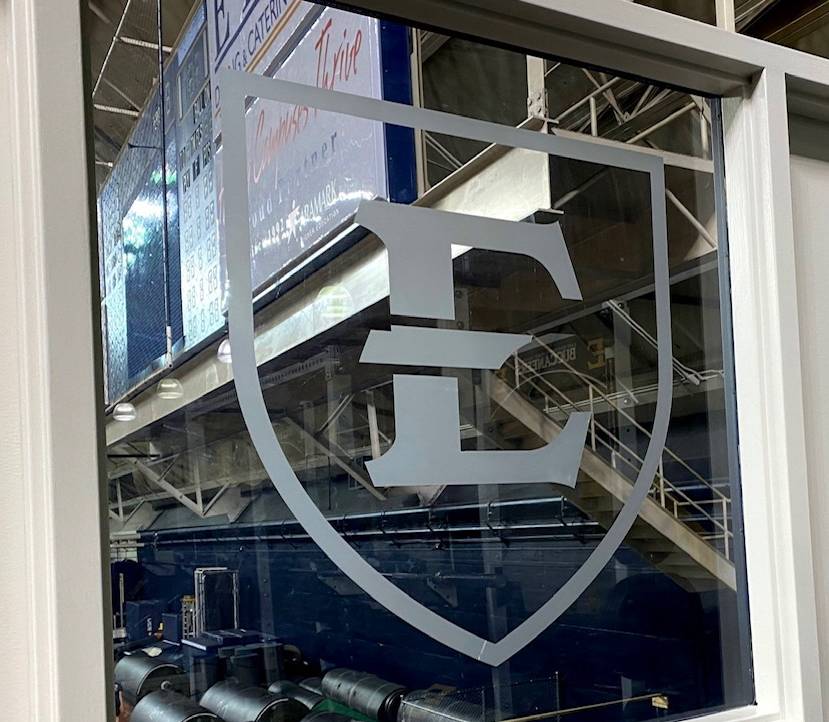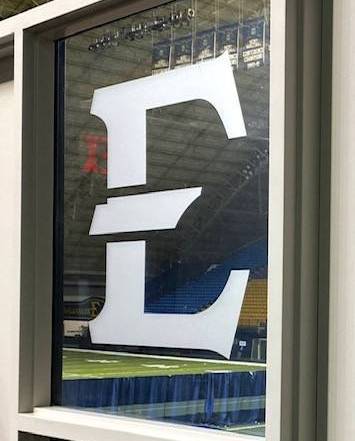 Display Boards
Display boards can be corogated plastic, foam core board, black foam core board, and many other materials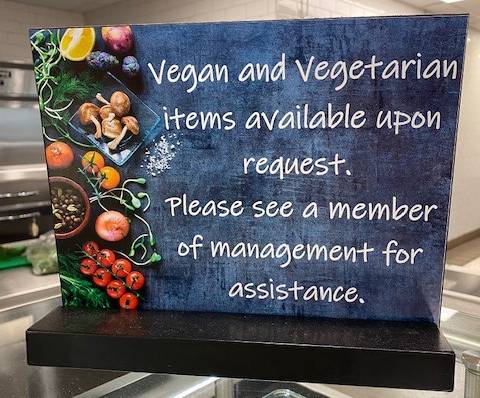 Lamination
Lamination is available in glossy and matte finish. Available with permanent or repositionable adhesive backing.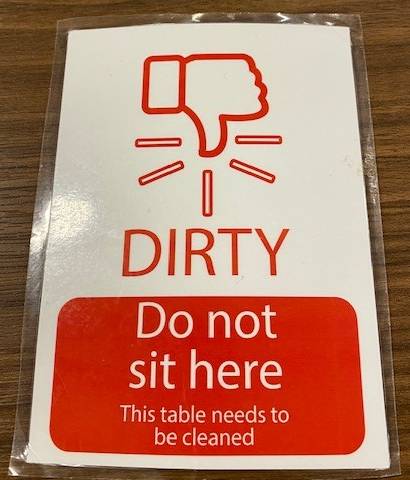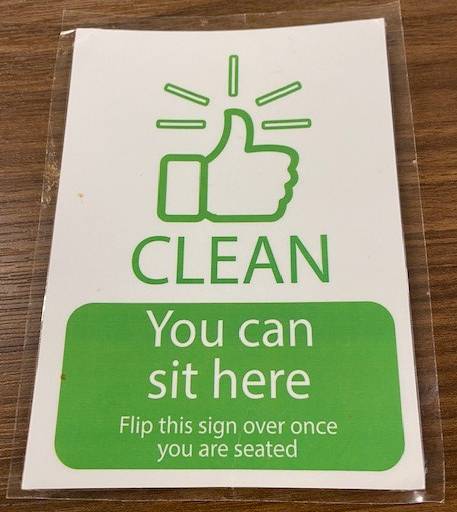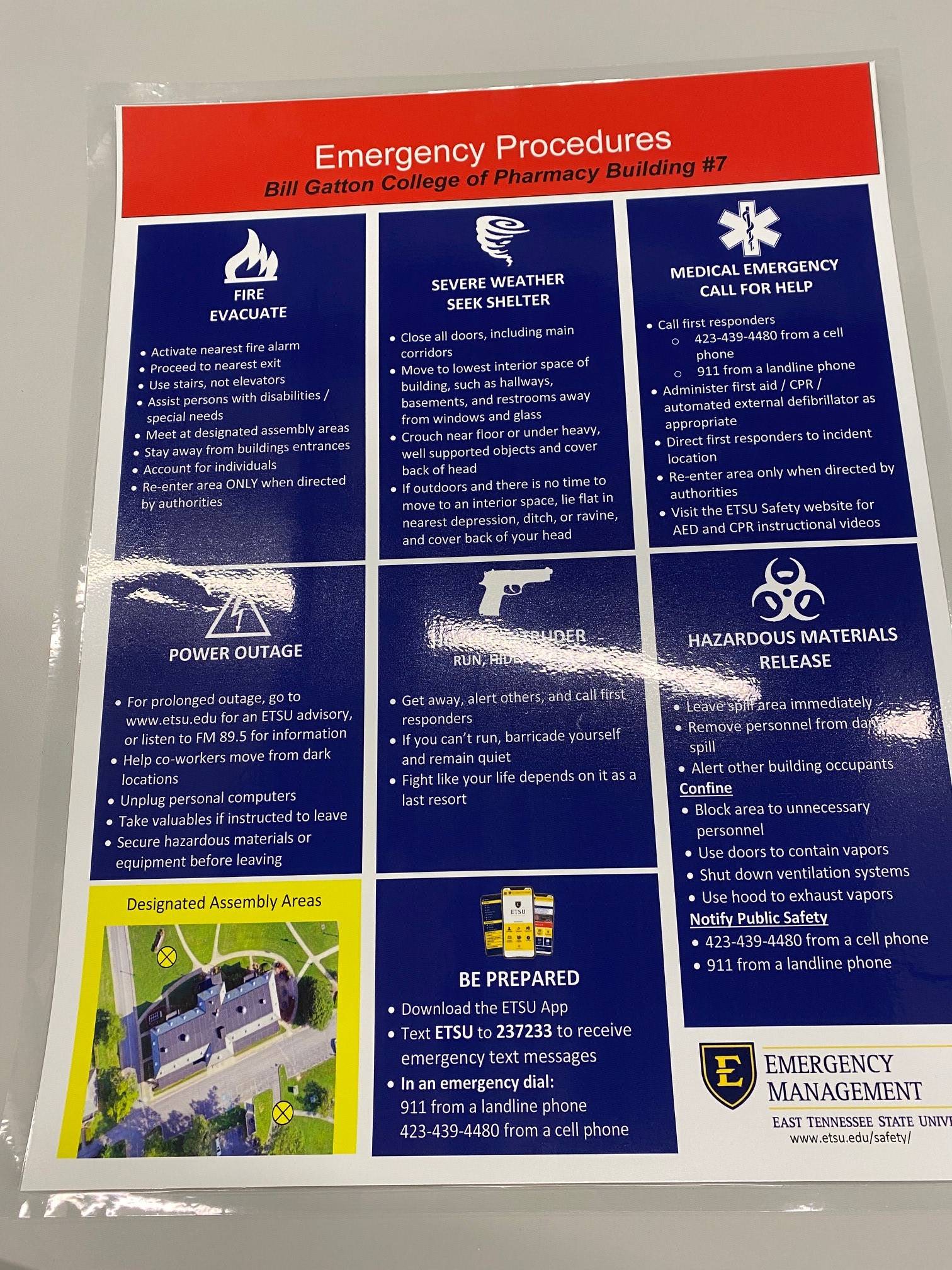 Mesh Banners
These banners are made of mesh to allow air to flow through the banner when it is placed outdoors.
This increases the longevity of the outdoor banner.


Vinyl Banner
Can be up to 60 inches high & as long as needed. With or without grommets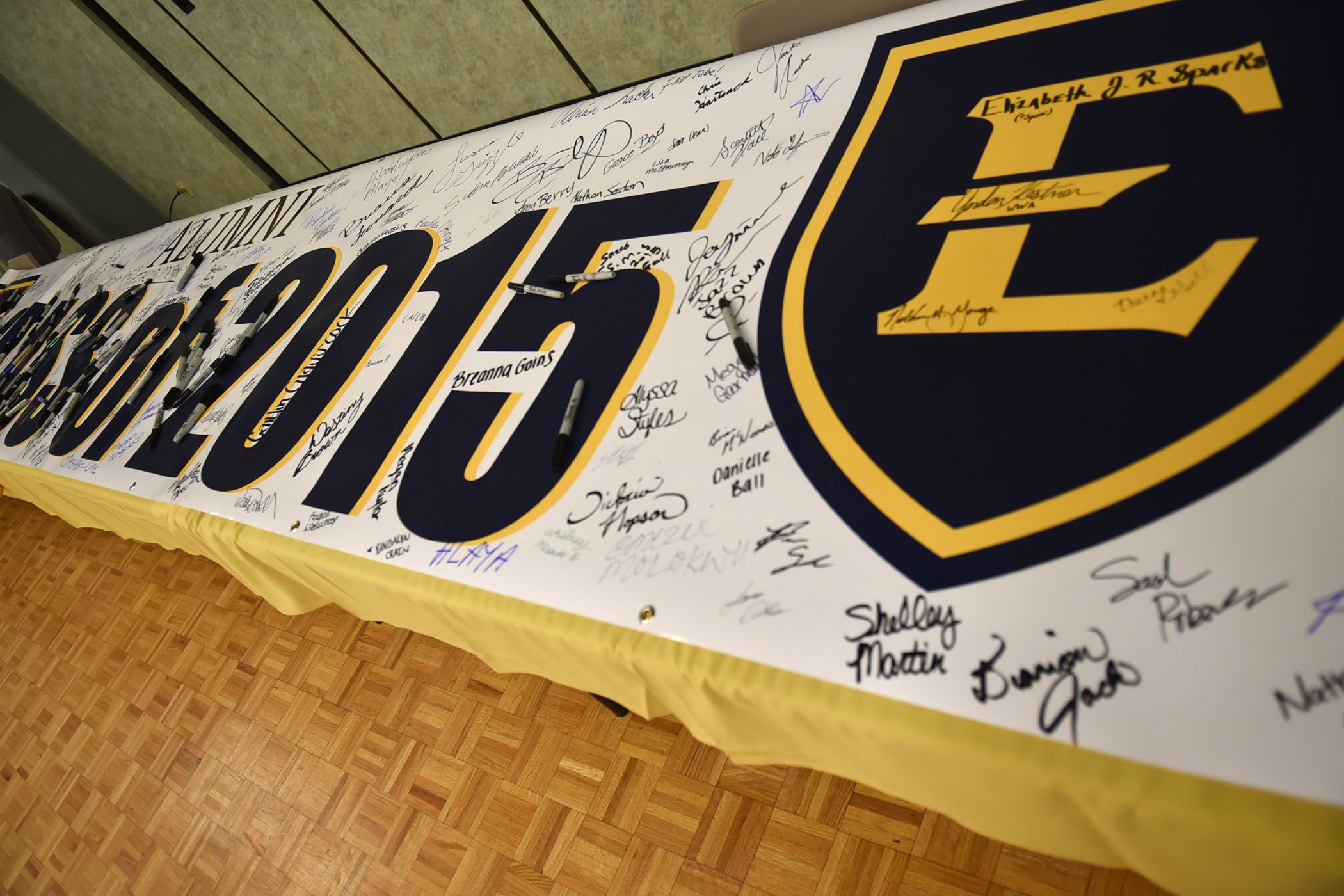 Stretch Canvas
Stretch canvases can be made in any size required. Standard sizes are 18X24 , 24X36, 36X48.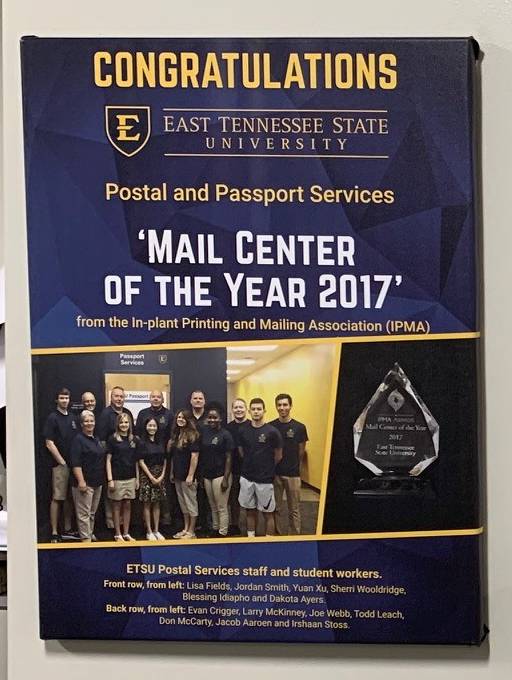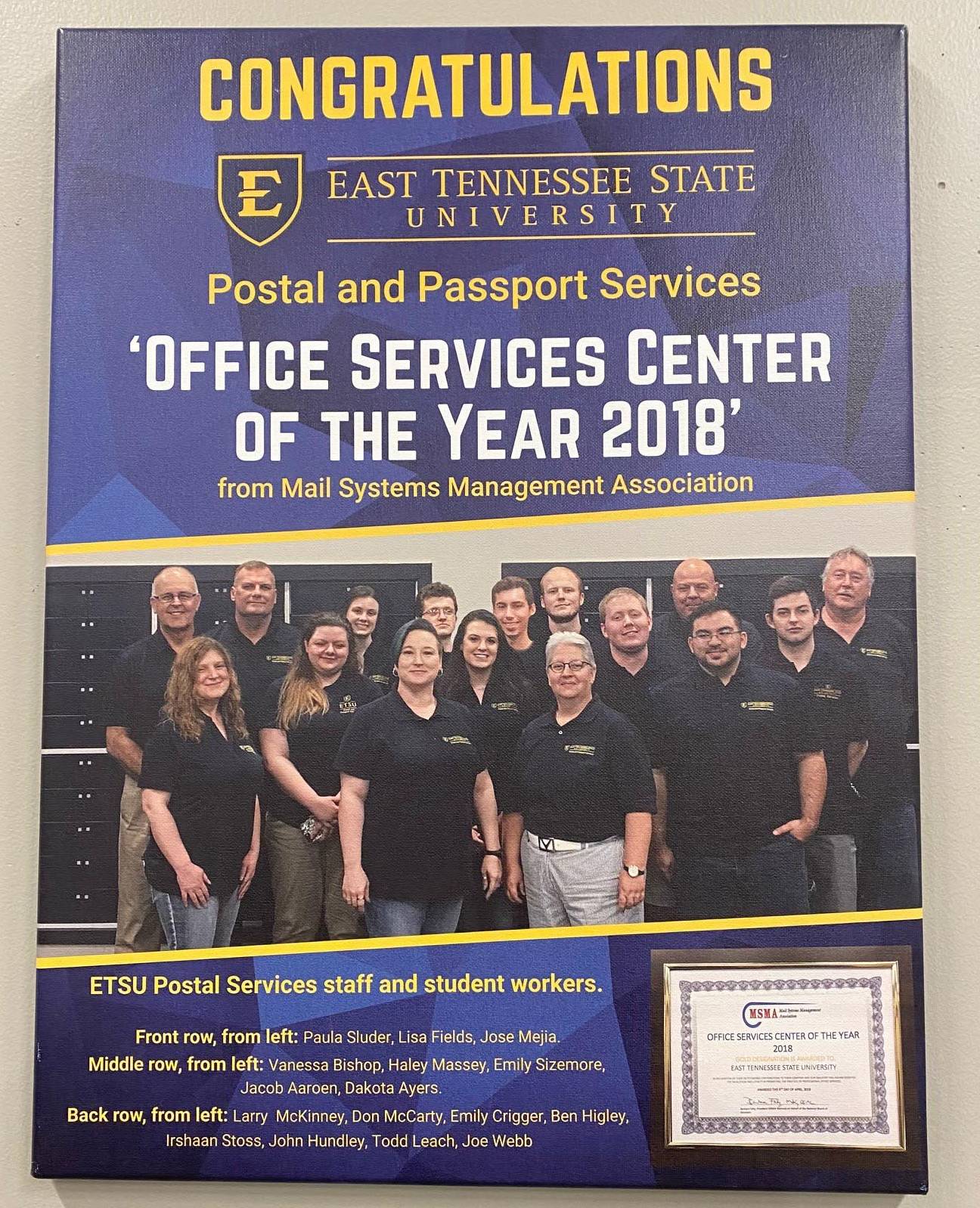 Calendars
Create your own department calendar. Postal calendars $1/each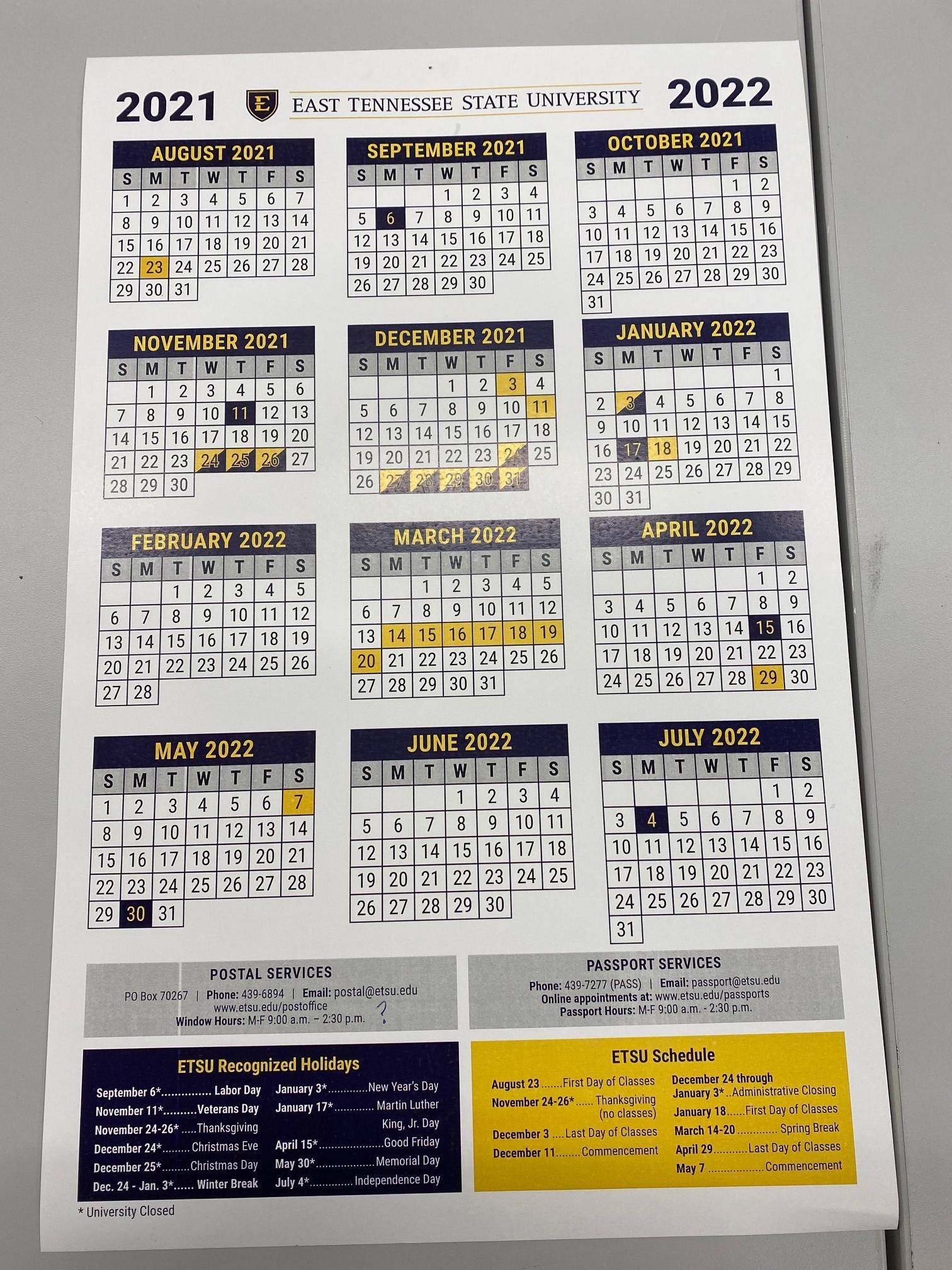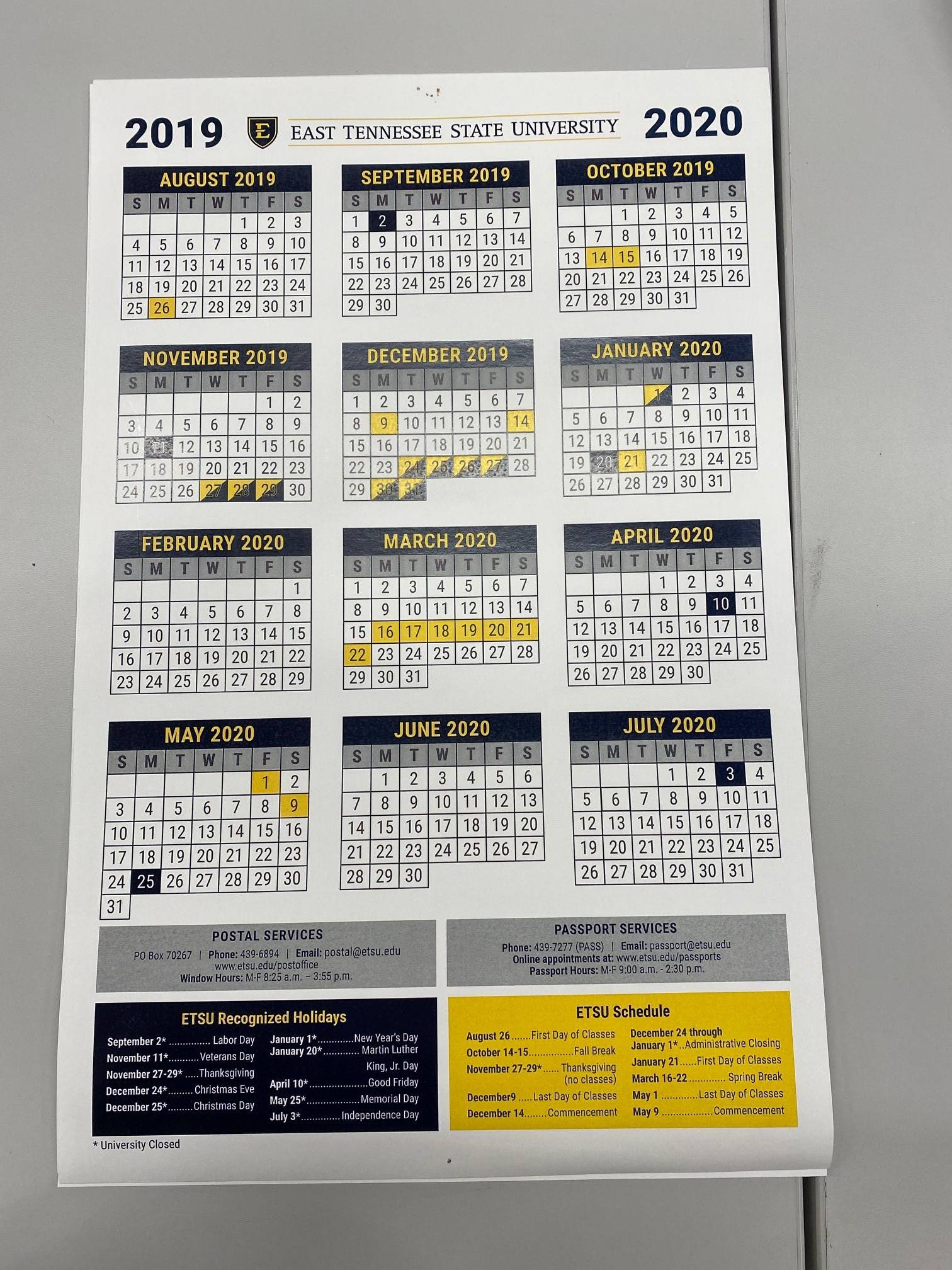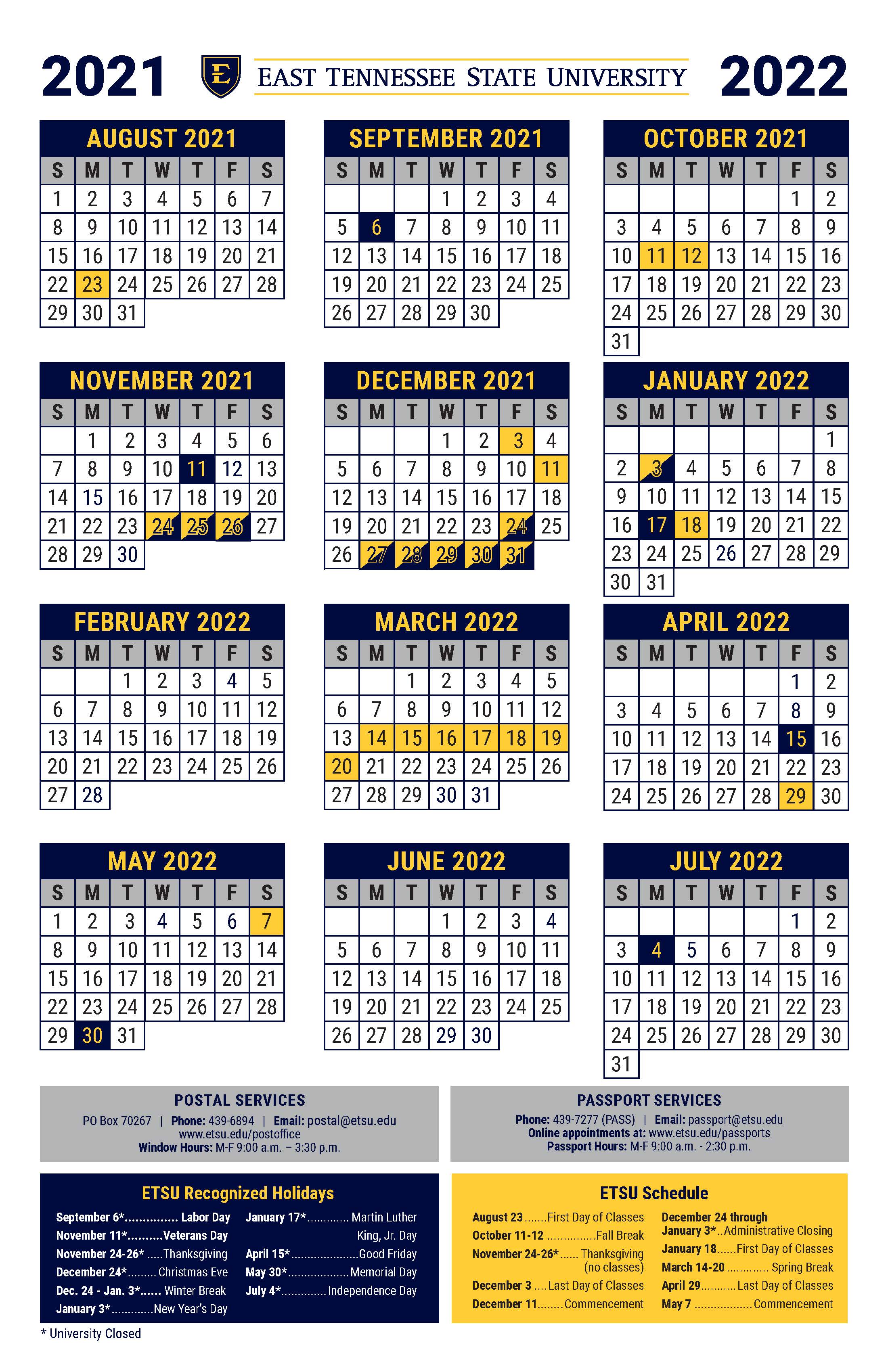 Photos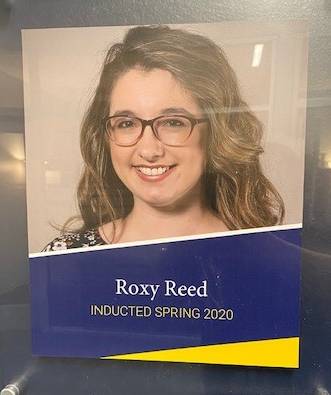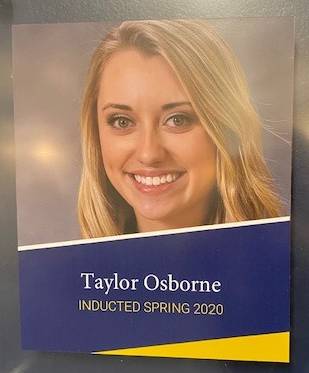 Posters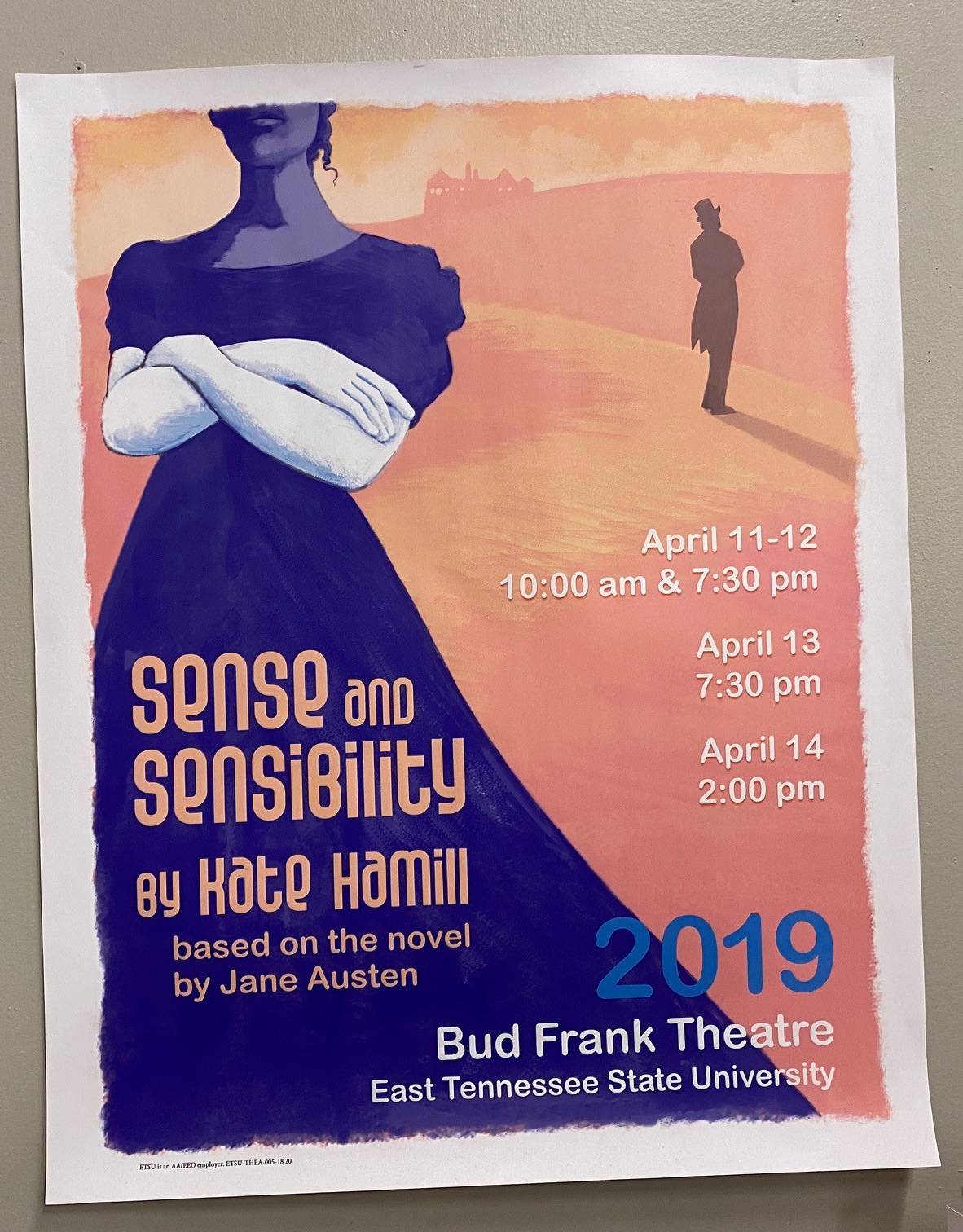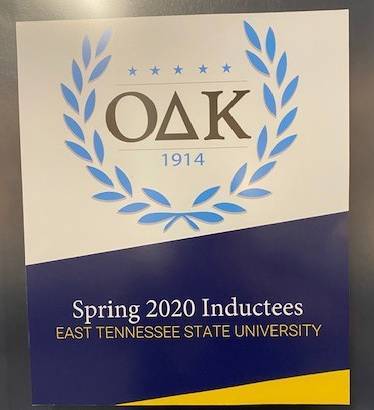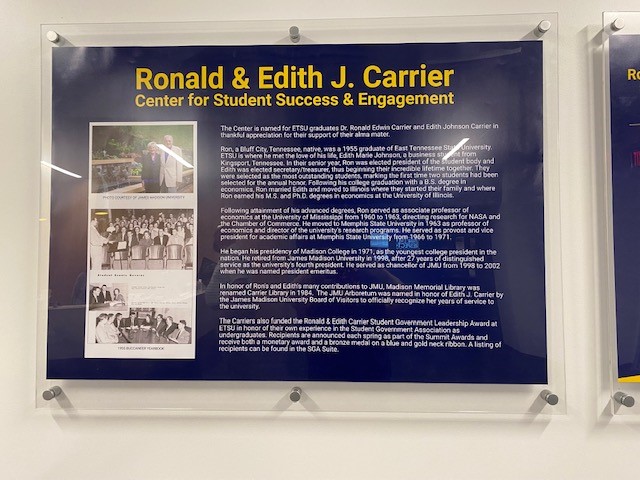 Game Day Fat Heads
Facility and Directional Signage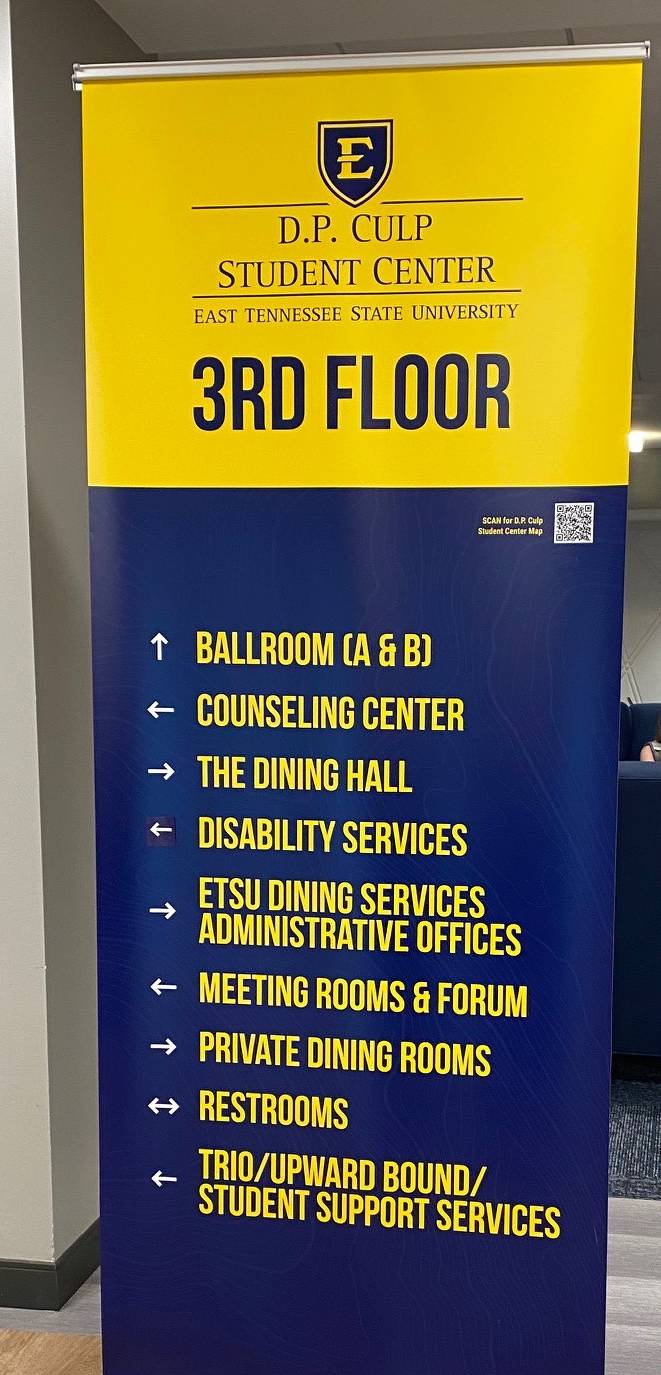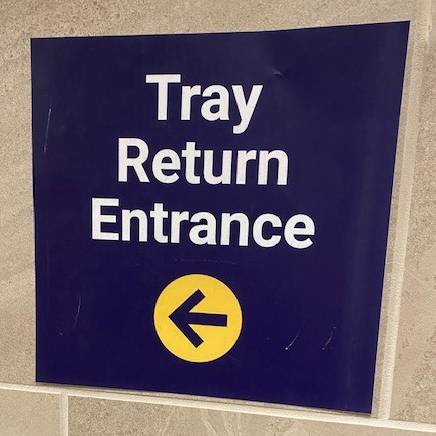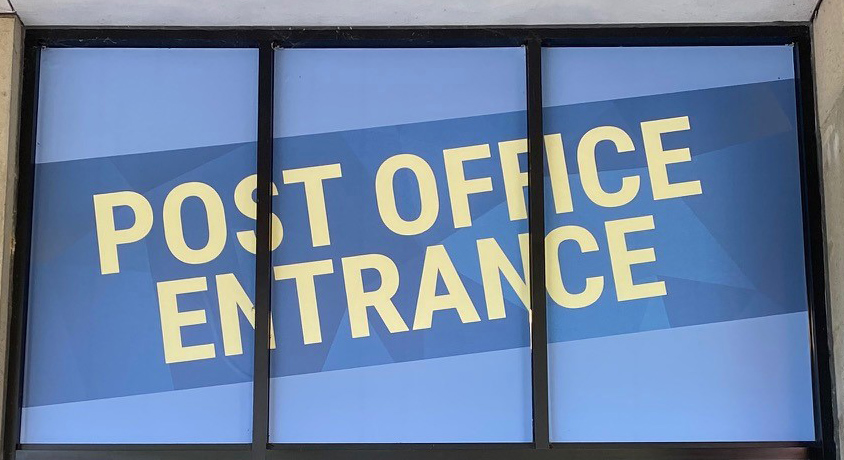 COVID Signage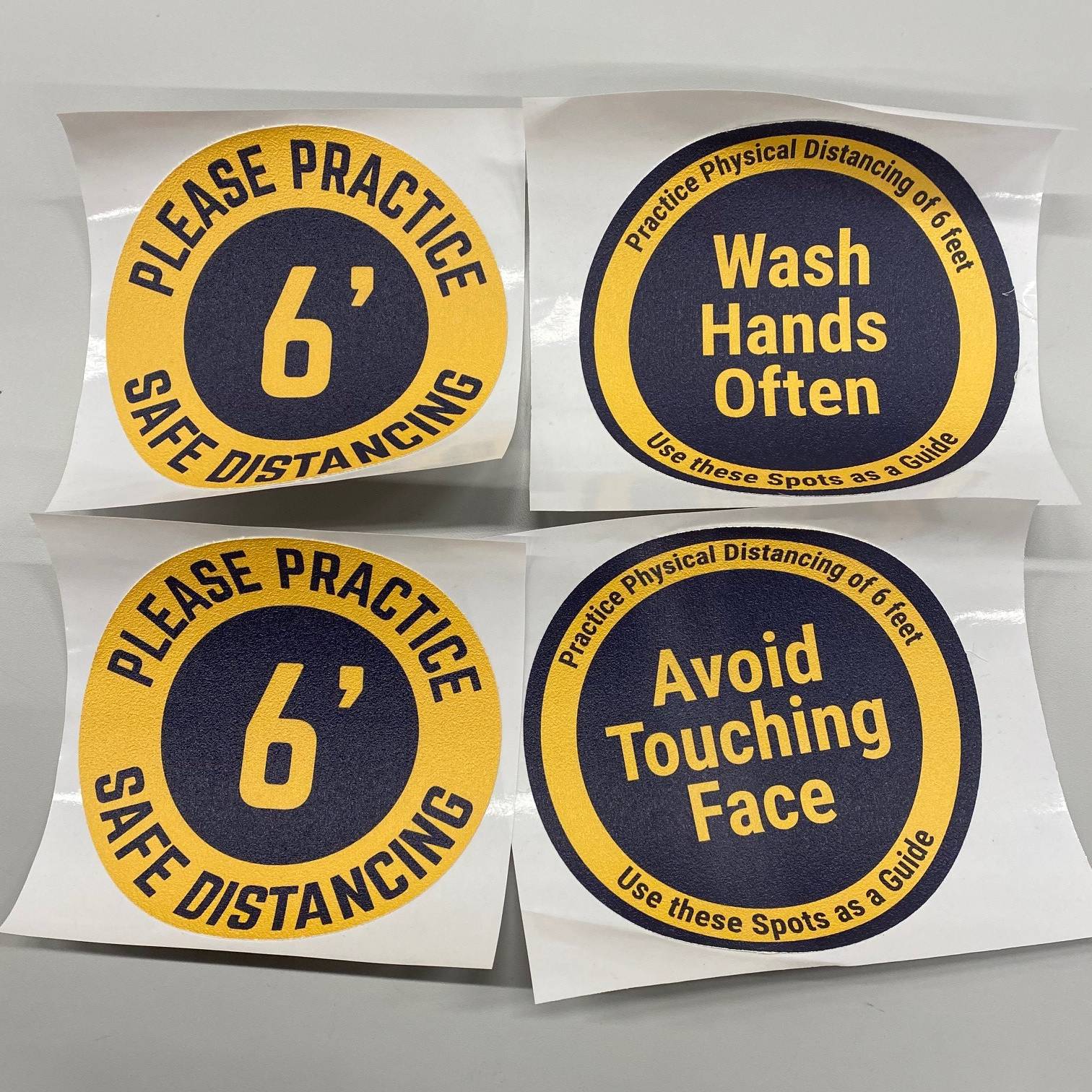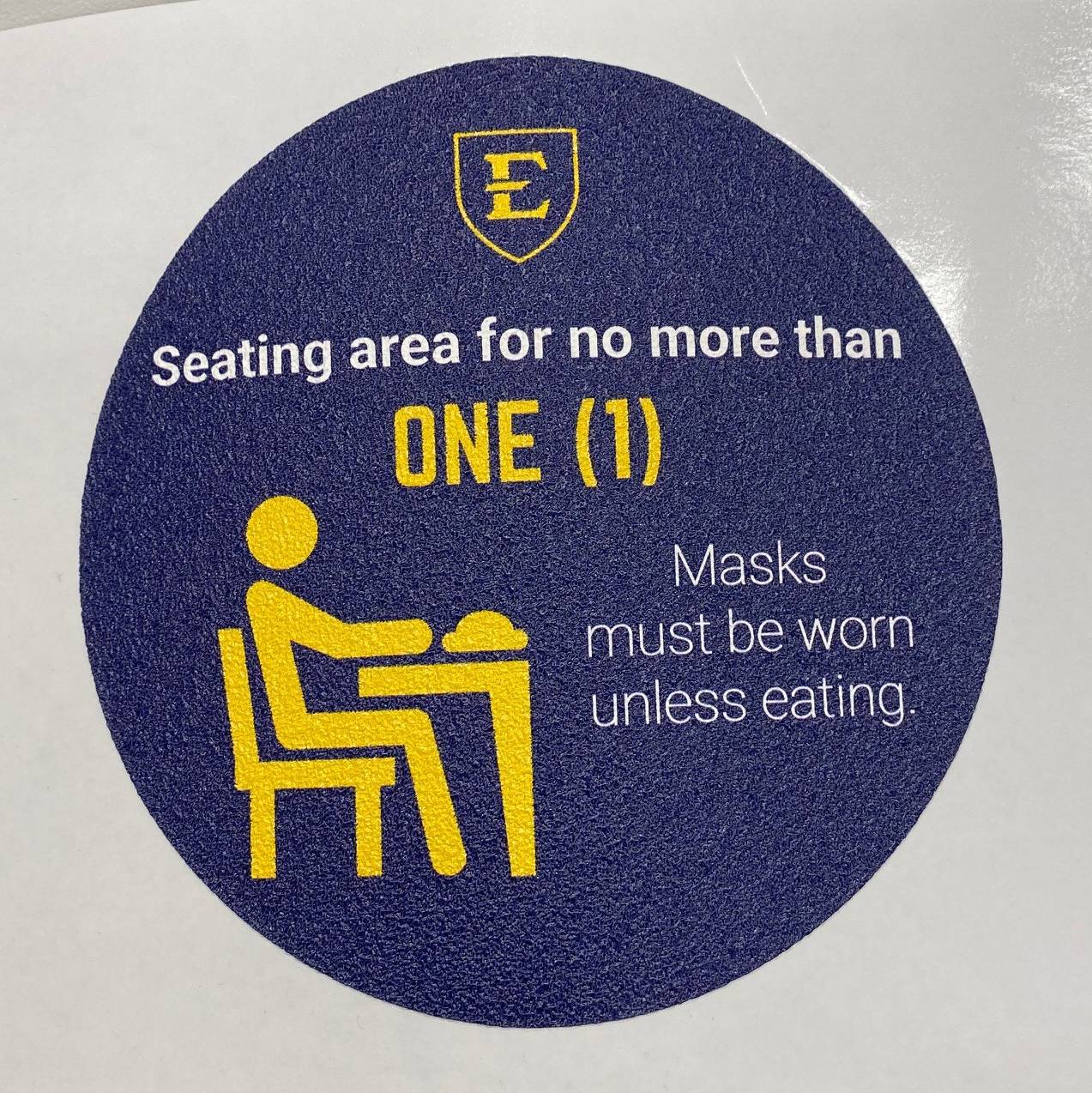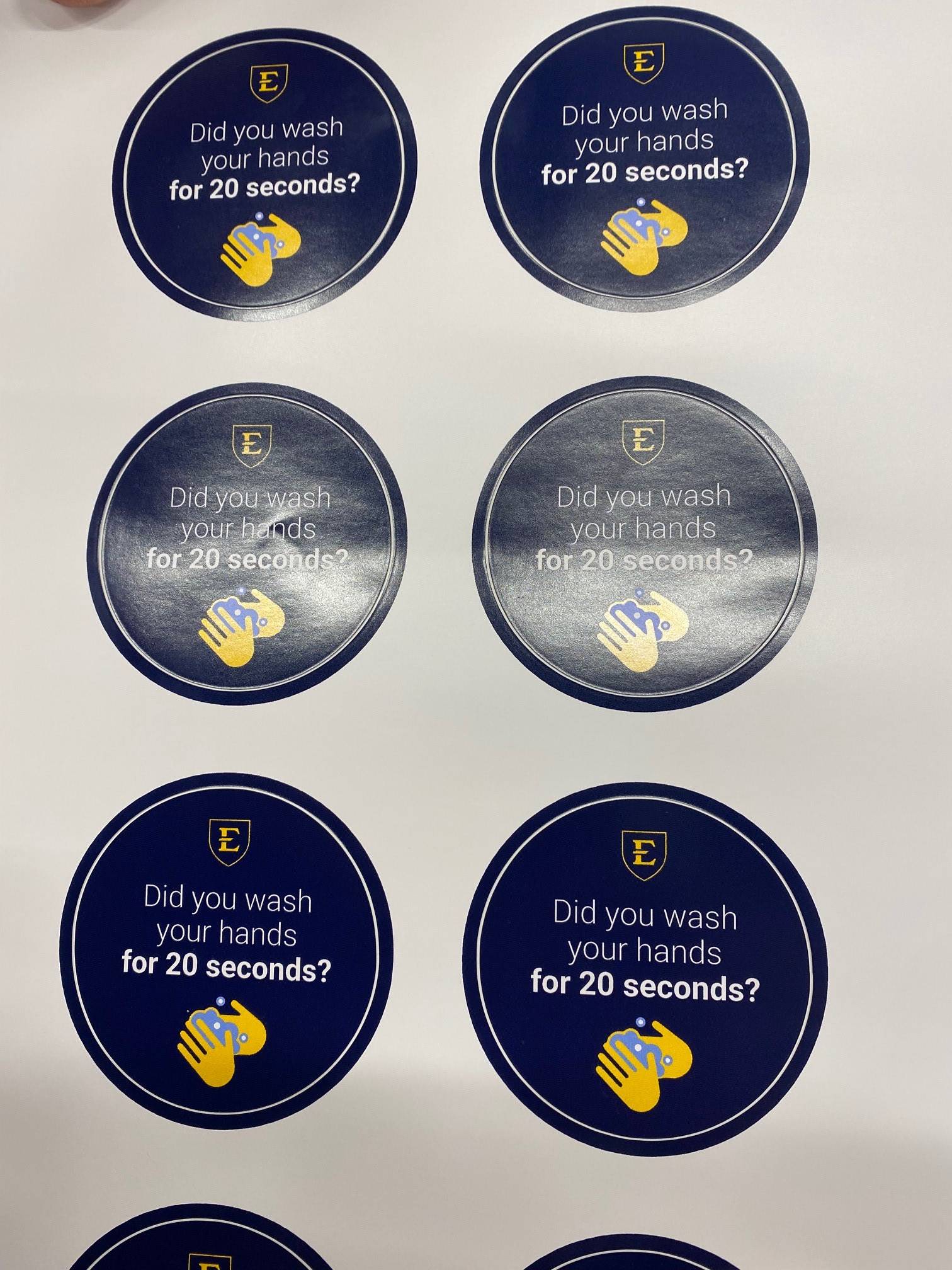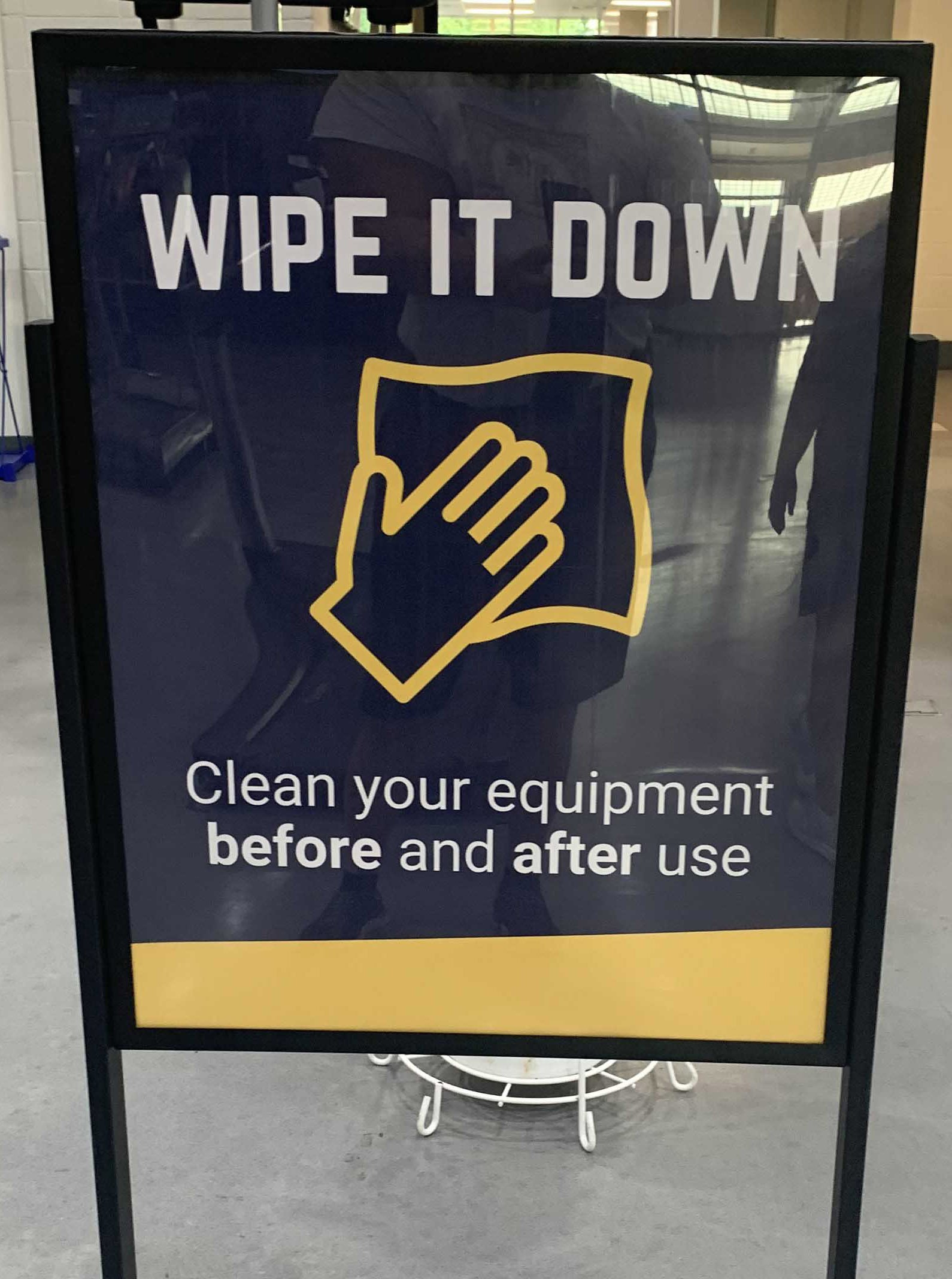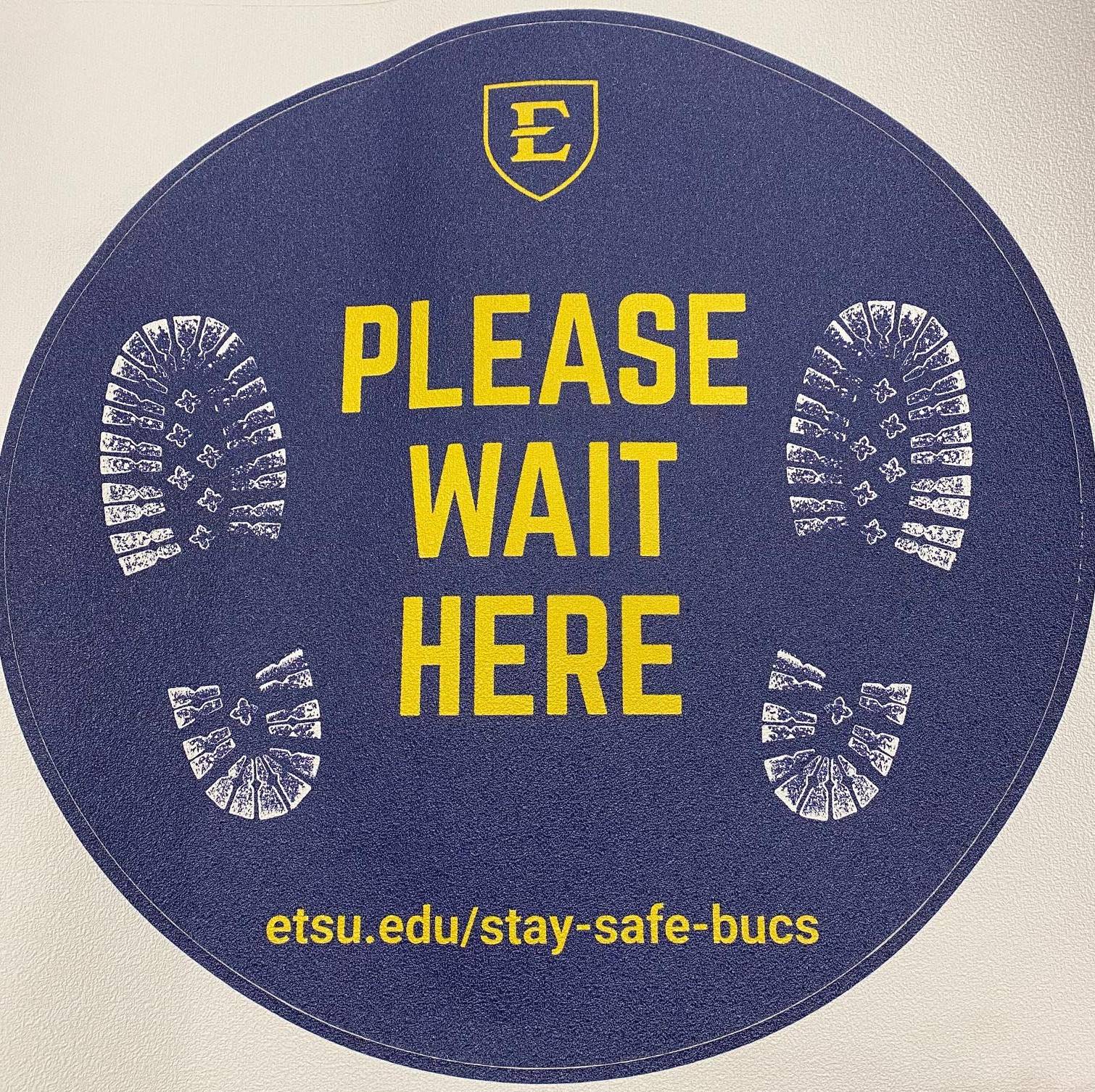 Special Projects
Add a distinctive look, a professional appearance or a personalized message to any project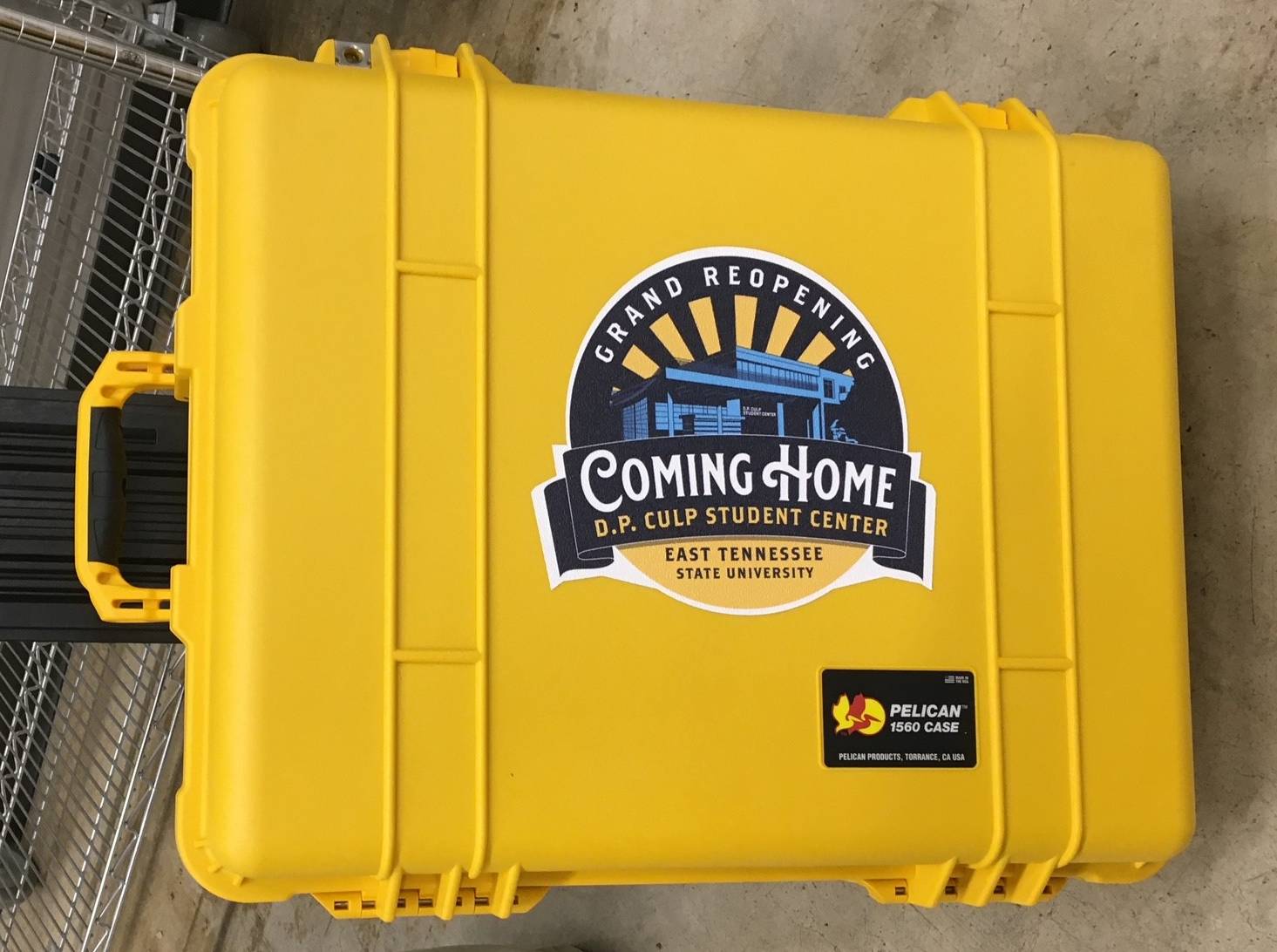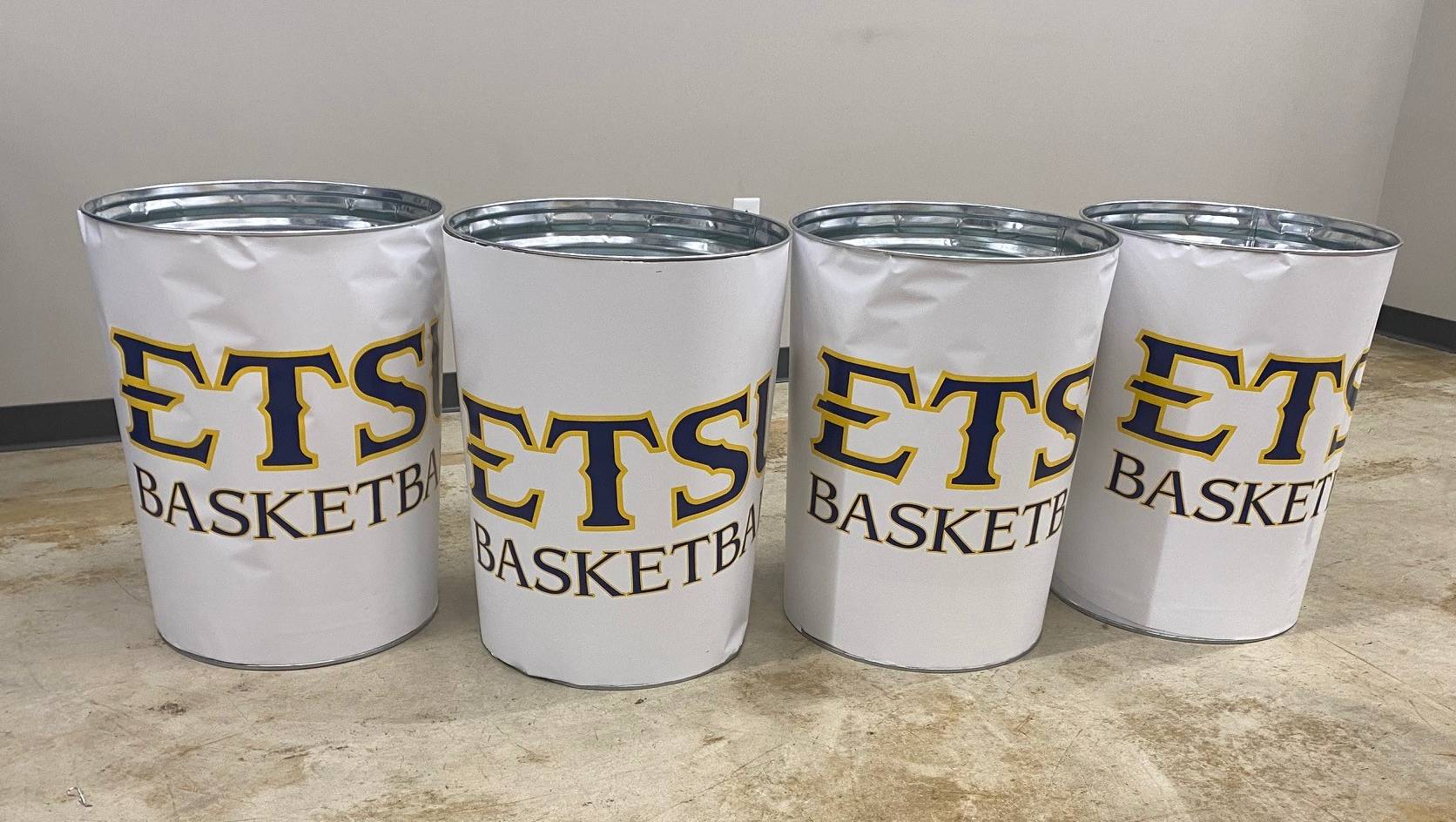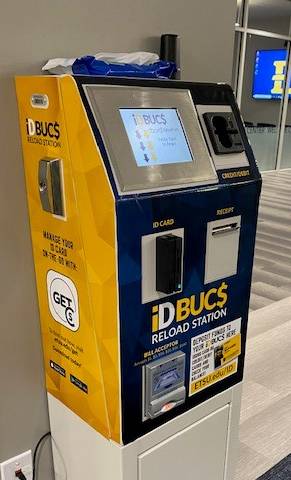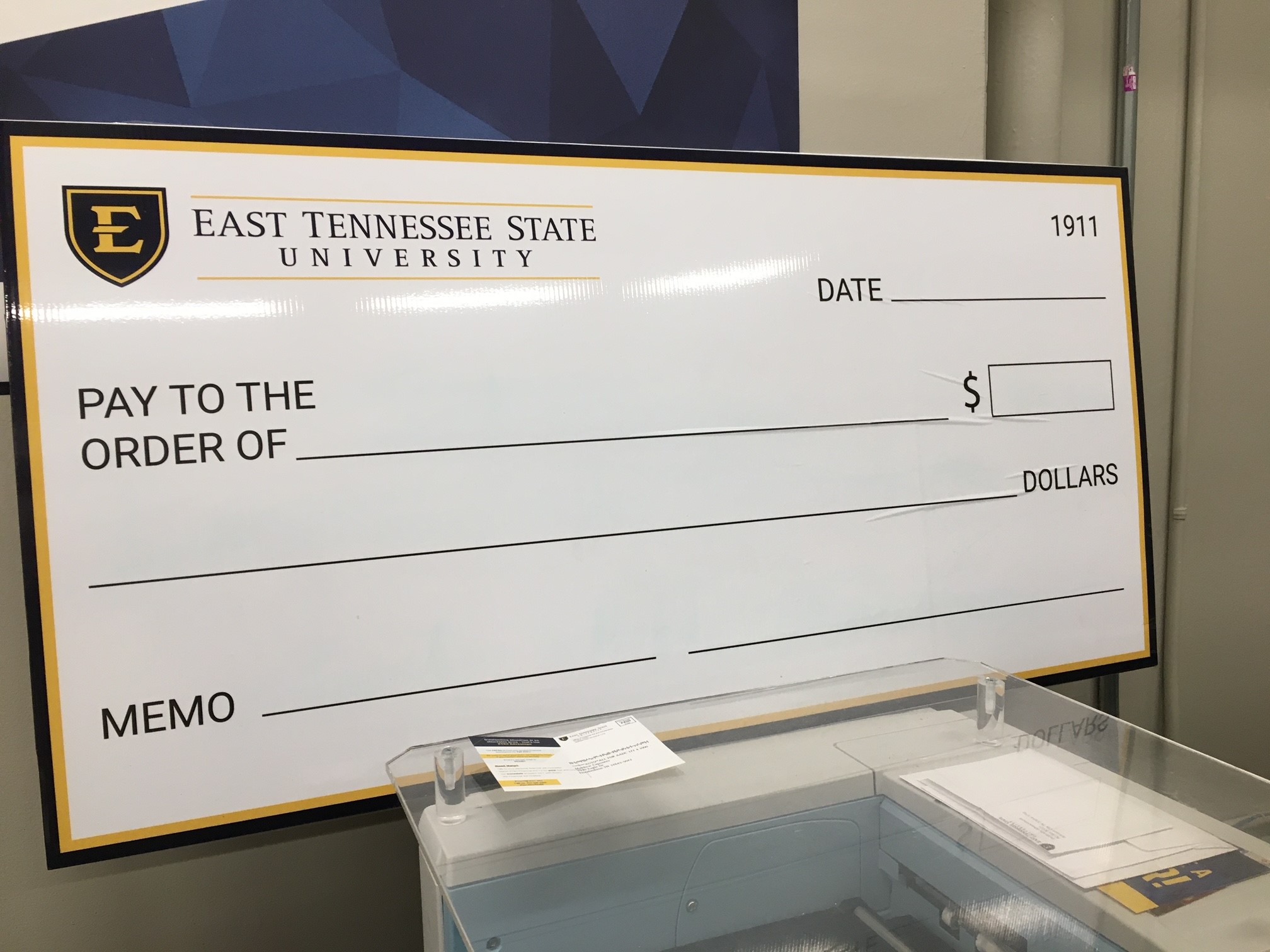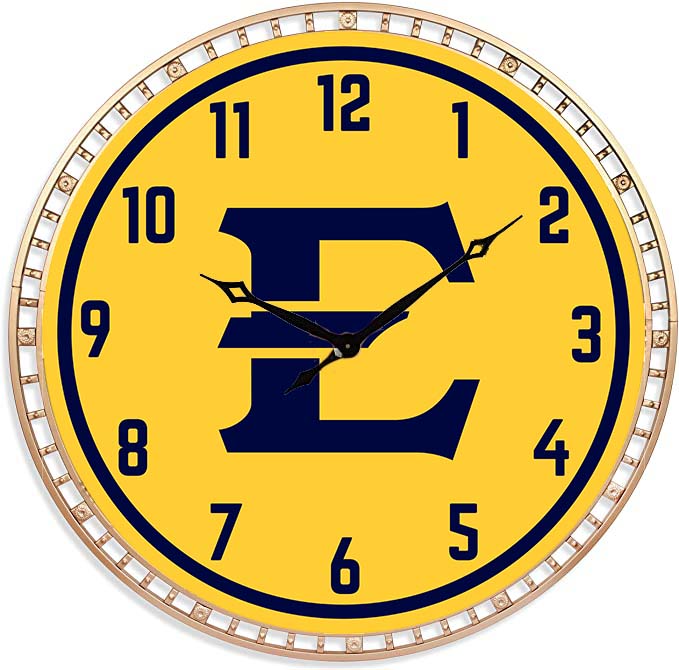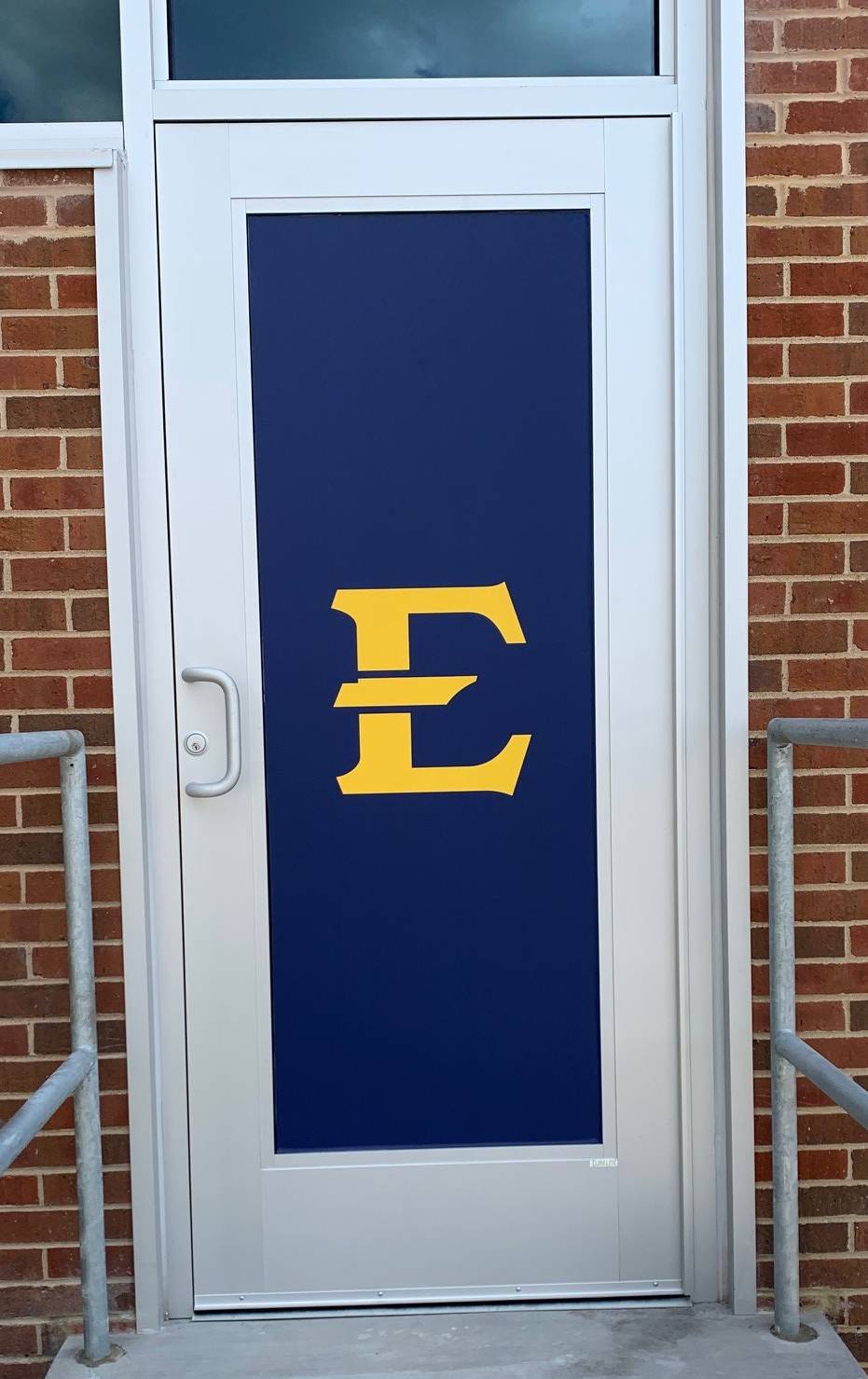 Snap Frames
Snap frames are available in a variety of sizes and comes in black or silver.
The frame snaps open allowing the inner image to be changed out without removing it from the wall.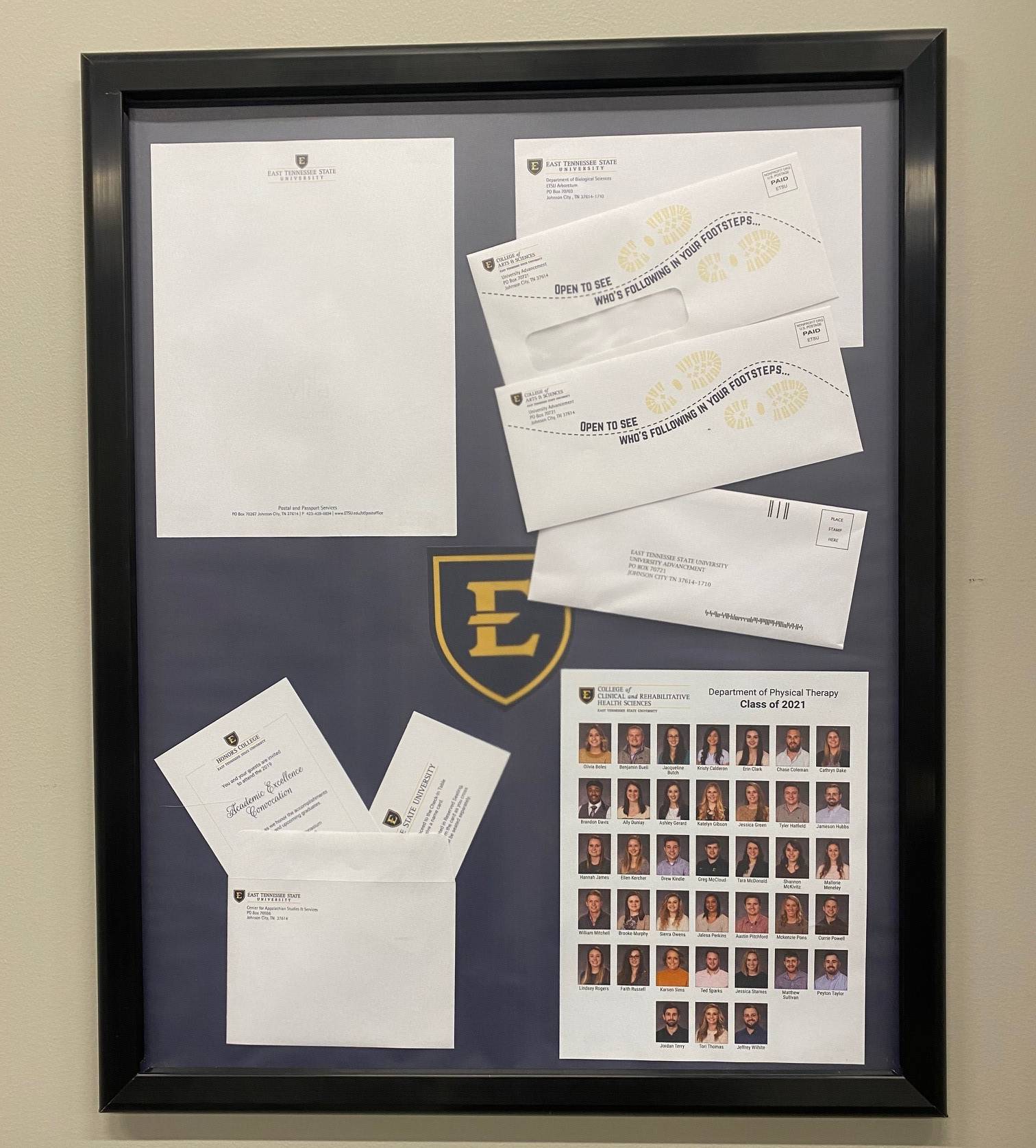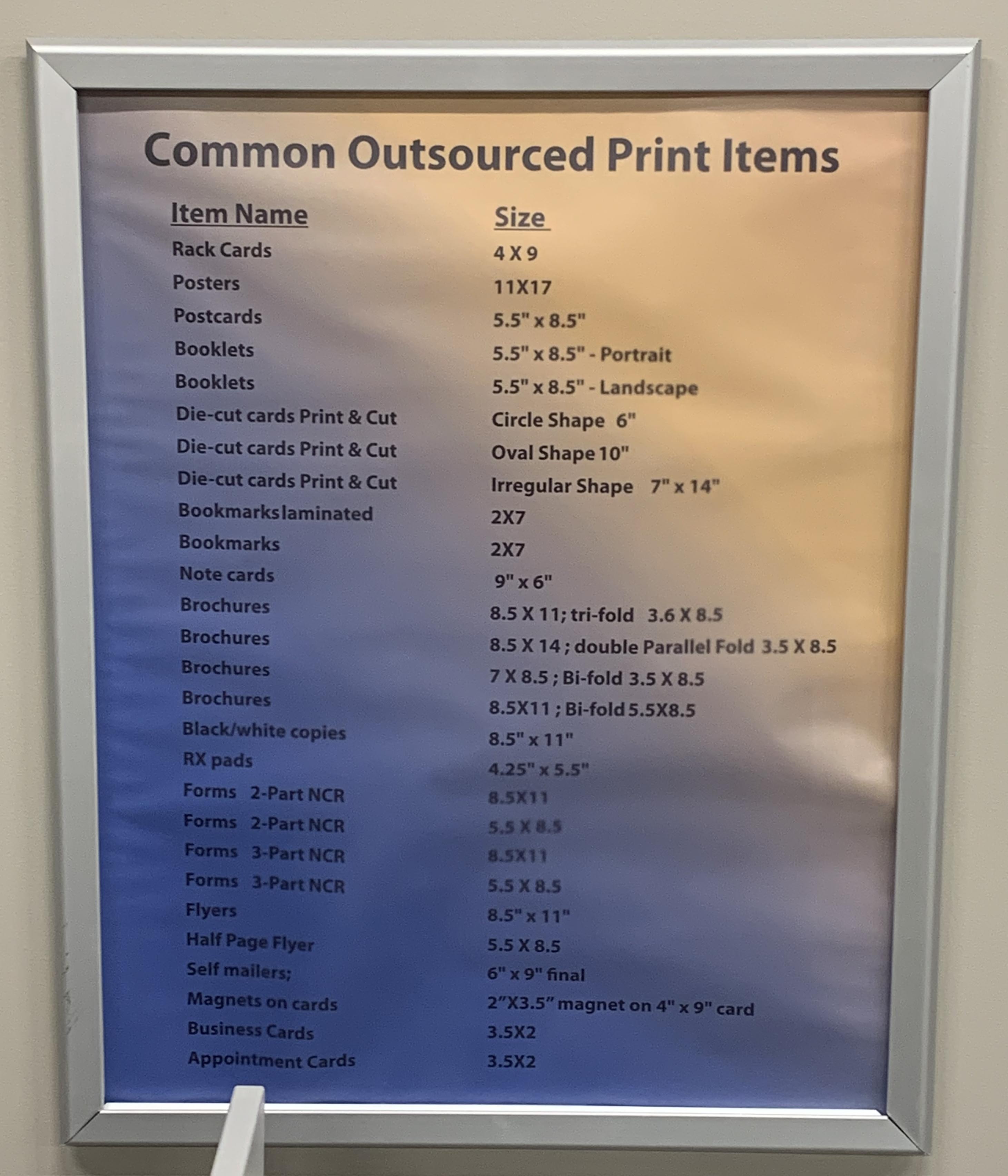 Department and Class Photos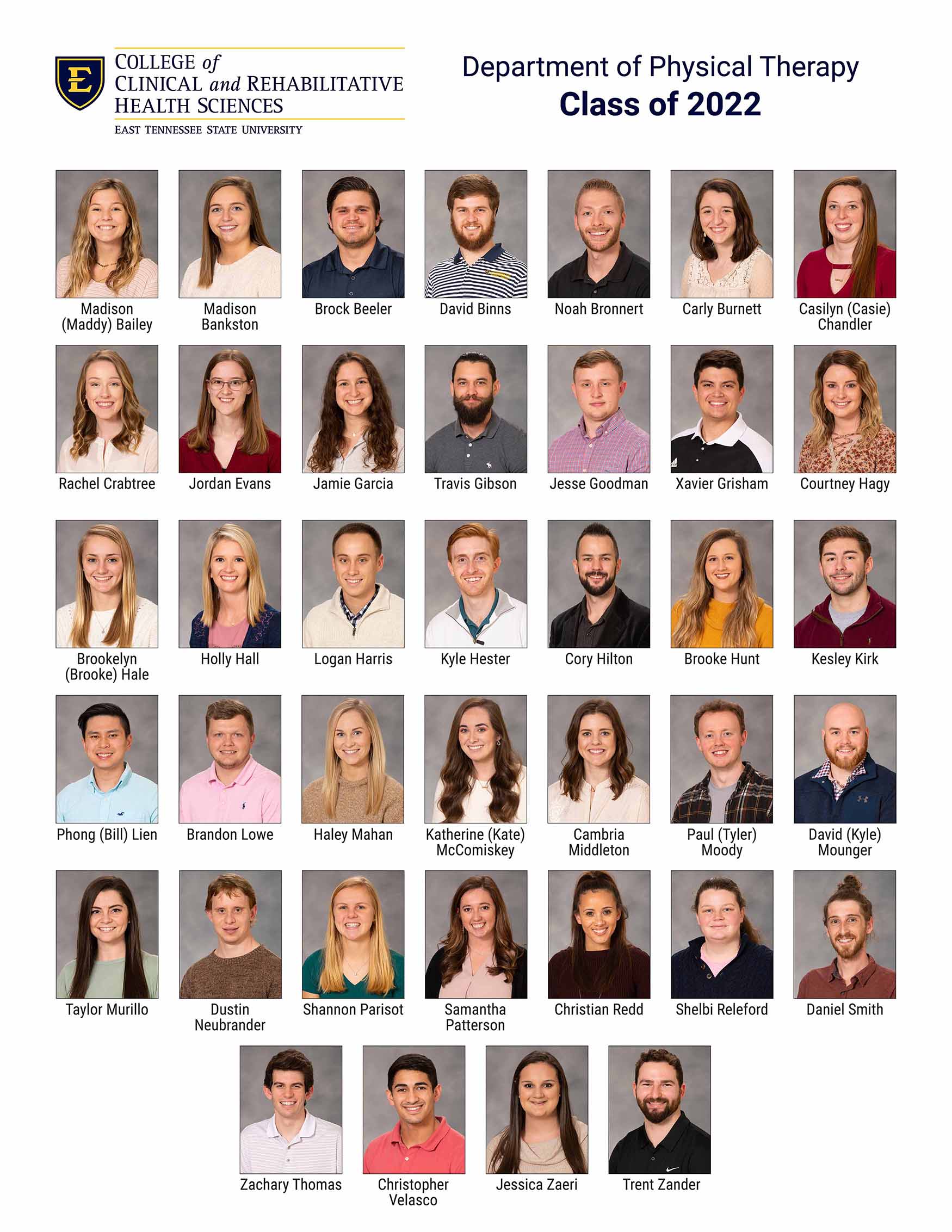 Forms
Forms can be enlarged for display and instruction