STRIVE Team
William Heise
Hi, I'm Dr. Bill Heise and am excited to be a part of the STRIVE program. I have been at ETSU since 2017 after spending three decades in industry. I currently teach undergraduate and graduate management classes in business strategy and coach the MBA capstone projects. I'm looking forward to helping you assess and evaluate your business ideas.

Mark Bays
Hello! I am Mark Bays, Director for the Tennessee Small Business Development Center here at ETSU. I have been with the center for over a decade and previously ran a small business offering computer repair and electronic recycling services. I am passionate about small business and look forward to assisting you reach your definition of success with your business.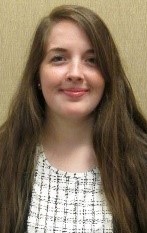 Sarah Tuscano
Hi everyone! My name is Sarah Tuscano and I am an MBA student at ETSU. I help run STRIVE's social media sites and assist with administrative work for the program. I am happy to answer any questions about STRIVE and can't wait to help you start & grow your business!