International Study Art & Design
This 20 day course introduces students to the incredible cultural and artistic history of Tuscany. Students first spend 3 days in Florence, Italy, experiencing some of the finest art and architecture in the world. We will visit the Uffizi Museum, as well as the Academia and Bargello Museums, visiting exquisite artwork by the masters of the Renaissance.
The course moves to Castello Spannocchia, a cultural gem in the Tuscan countryside near Siena. Spannocchia is a self-sustaining agricultural estate dating from the 12th century that has become a center for international study. In two weeks at Spannocchia, students work in a rustic ceramic studio, developing hand built work that is fired in a reproduction of an Etruscan kiln. From Spannocchia, day trips to Siena and the Mediterranean coast are scheduled. The course returns to Florence for two final nights.
The course fee includes lodging, most meals, 24-hour studio access, all materials and firing, use of the pool, hiking trails, course excursions to surrounding towns & cultural sites, and the hotel in Florence. Our group is housed in the Castello Fattoria, the delicious traditional Tuscan meals are prepared in Spannocchia's kitchen, and served in the outdoor dining area. An extension in Italy is possible.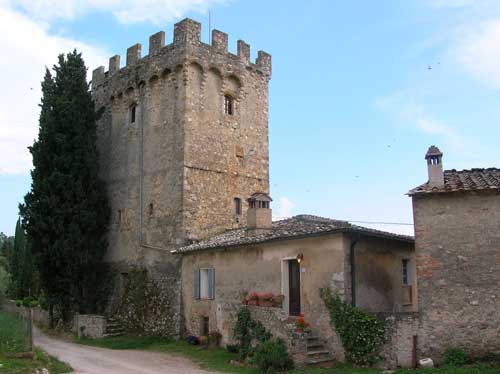 See accommodation details at:
http://www.spannocchia.com/
Open to all levels from beginner to professional. Register through ETSU for college credit: ARTA 4117 STA & ARTA 5117 STA
Scholarships are available: Contact ETSU Office of International Student and Scholar Services
https://www.etsu.edu/international/student-scholar-services/