Department of Music
College of Arts & Sciences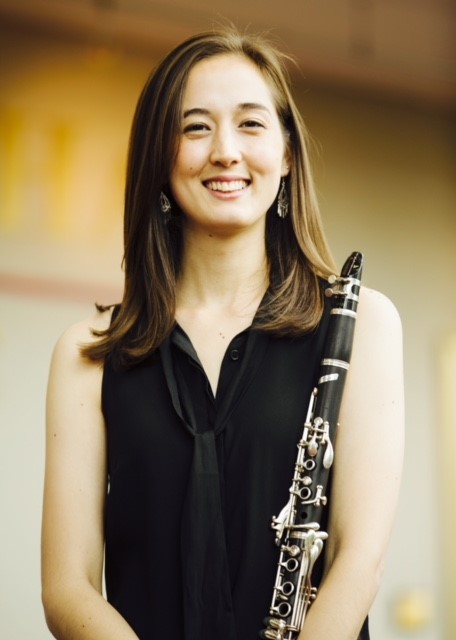 Lisa Perry
Assistant Professor
---
Clarinetist Lisa Perry is an active solo, chamber, and orchestral musician. Dr. Perry has appeared with the North Carolina Symphony Orchestra, the North Carolina Master Chorale, the Symphony of the Mountains, the Stamford International Chamber Music Festival (UK), and has recorded for Minnesota Public Radio (MPR). As a member of the International Clarinet Association, Dr. Perry has written for The Clarinet Journal and performed at the 2012 ClarinetFest in Lincoln, Nebraska, the 2019 ClarinetFest in Knoxville, TN, the 2021 Virtual ClarinetFest, and the 2022 ClarinetFest in Reno, Nevada. As an advocate for new music Dr. Perry is actively engaged in the performance of new works for the clarinet. In the summer of 2015 Lisa commissioned and premiered Jason Cress' Adopis for two clarinets, a project made possible by a community engagement grant through the University of Minnesota. Additionally, Dr. Perry commissioned Bunun Fantasy for clarinet and electronics by composer Roger Zare that was premiered in December of 2016. Dr. Perry is a founding member of the Nexus Duo, a clarinet/saxophone duo with Dr. Brian Rodesch (East Tennessee State University). The ensemble has presented at regional and national meetings of the North American Saxophone Alliance (NASA), the American Single Reed Summit (ASRS), and the Music by Women Festival. Dedicated to expanding the repertoire for clarinet and saxophone duo, the ensemble has commissioned works from composers: Katherine Bergman, Peter Gustav Weston II, Sam Krahn, and Neal Endicott.
Dr. Perry has assisted at the Interlochen Center for Arts Clarinet Academy and has been on faculty at Blue Lake Fine Arts Camp (MI), the Minnesota Clarinet Academy (MN), the International Music Camp in North Dakota/Canada, and the International Clarinet Workshop in Mizra, Israel. Dr. Perry has given masterclasses across the nation including Peabody Conservatory at Johns Hopkins University, The University of North Carolina Greensboro, Illinois State University, University of Delaware, Indiana University of Pennsylvania, and Florida State University.
Dr. Perry earned her Doctorate of Musical Arts in clarinet performance at the University of Minnesota where she was a teaching assistant and Berneking Fellowship recipient. She received her Master of Music degree in clarinet performance at Florida State University where she served as a graduate teaching assistant to Dr. Frank Kowalsky and Dr. Deborah Bish. Lisa also holds a Bachelor of Music degree in clarinet performance from East Carolina University. Her teachers include Janice Lipson, Michael Cyzewski, Anne Dervin, Christopher Grymes, Frank Kowalsky, and Alexander Fiterstein.