Political Science, International Affairs & Public Administration
College of Arts and Sciences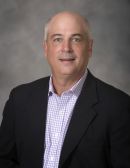 Frederick Gordon, PhD.
Director, Master of Public Administration Program
---
Dr. Gordon joined the department in 2019 as director of the Master of Public Administration (MPA) program, bringing with him 20 years of teaching experience. He is lead faculty member in acquiring national accreditation of the MPA program and was instrumental in the launch of the inaugural online MPA in Fall 2021. He has taught classes in American politics, public and environmental policy concerns as well as select international relations related courses. His research primarily addresses environmental policy concerns, but his most recent research offers a unique and seldom seen integration of environmental policy and the presidency
Education
Ph D, Political Science, University of Southern California
MPIA, University of Pittsburgh
BA, History, Clark University
Teaching Interest
Dr. Gordon teaches courses in public policy and public administration including several of the MPA core classes including Policy Analysis, Personnel Management, Introduction to Public Administration and Law and Ethics.
Research Interest
Dr. Gordon's research interests range from environmental policy to climate change. His current research addresses how domestic factors impacted the Montreal Protocol.
Recent Publications
The Damming of the Presidency How Environmental Factors Impact a Political Campaign (Rowman and Littlefield, 2021)
"Eco-criticism in a Changing Policy Landscape." in edited volume by Krishanu Maiti and Soumyadeep Chakraborty. Global Perspectives on Eco-Aesthetics and Eco-Ethics A Green Critique ed. (Rowman and Littlefield, 2020)
"Climate Change Policies after the 2015 Paris Agreement" in Journal on Studies on European Integration and Federalism, Summer 2016