Alumni Wall
Check out our new Alumni Wall!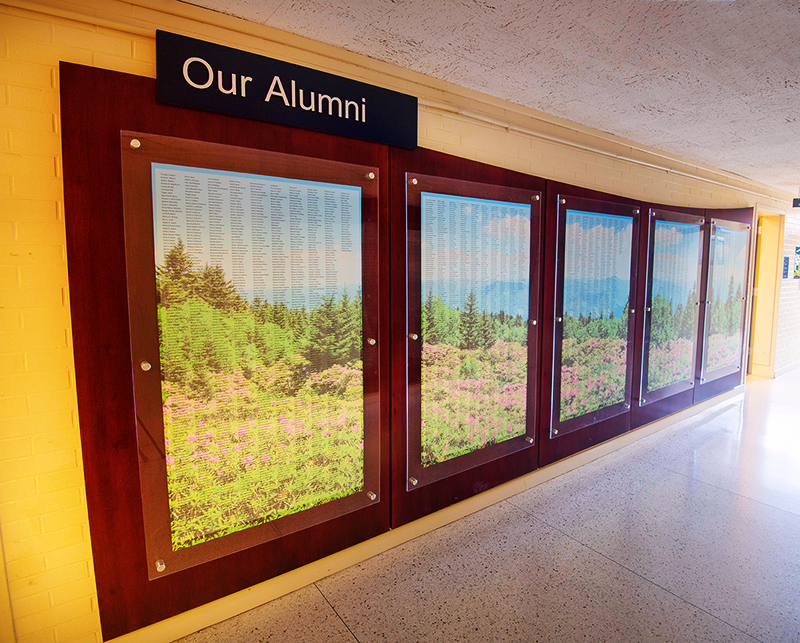 Our wall includes alumni from 1955 through the immediate past graduation. You can locate your name using the appropriate panel below; names are listed alphabetically by the surname the ETSU Alumni Office has on file. We are so proud of your accomplishments!
Let us know if you'd like to come for a visit and we will snap your photo with the wall.
A-Da
De-I
J-M
N-Sm
Sn-Z
Alumni Wall, Front View

Stay Connected!