College of Public Health
Student Organizations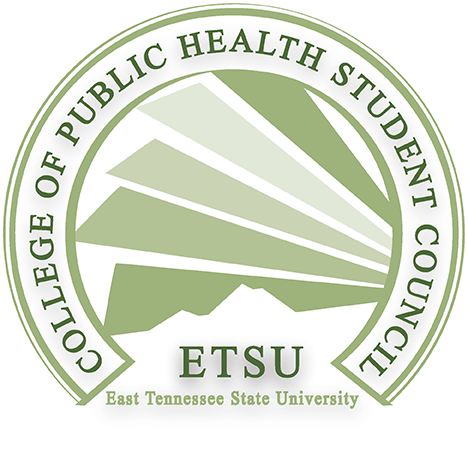 The ETSU College of Public Health Student Council shall serve as a representative board for the many departments of the College of Public Health, elicit student feedback and communicate issues of concern to the Dean of the College of Public Health, and advocate for the students.
Follow us on Facebook or email us at cphcouncil@etsu.edu
Mercy Aula, President ~ Delaney Williams, Vice President
Erin Tomita, Secretary ~ Maggie Bentley, Public Relations Officer
Jennifer Hunt, Faculty Advisor
2019-2020 Membership:

Environmental Health: Miranda Liner, undergraduate; Mercy Aula, graduate

Biostatistics and Epidemiology: Delaney Williams

Health Service Management and Policy: Erin Tomita, undergraduate; Heather Diebold, graduate

Health Sciences: Andrew Fuqua

Community and Behavioral Health: Maggie Bentley
Minutes

October 2019
March 2019
December 2018
September 2018
August 2018
November 2017
October 2017
September 2017
January 2017
November 2016
October 2016
September 2016
---
Public Health Student Association
The Public Health Student Association (PHSA) is a student organization for undergraduate, graduate and doctoral public health students enrolled in the College of Public Health at East Tennessee State University. For more information, contact phsaatetsu@gmail.com.
Mission: Promote awareness of career and academic issues related ot the field of public health by serving as a voice to the faculty and administration; Support all public health students at ETSU academically, professionally, and socially; organize health-related volunteer activities within the community; collaborate with health organization, agencies, and associations regarding public health programming activities; encourage students to actively pursue education and professional development; host regular social events for public health students to foster positive interactions among students, faculty, and staff.
Please take time to complete this short, 2-question student feedback survey to let us know your thoughts!
2019-2020 Officers:

President: Alexis Flores

Vice President: Dylan Kenkel

Secretary: Samantha White

Treasurer: Mindy Neas
Community Service Chairs: Will Biederman and Elexis Foster
Merchandise: Hannah Jones
Social Media Chairs: Ally Beth Johnson and Hollie Kizziah
---
Student Environmental Health Association
It shall be the purpose of the Student Environmental Health Association to bind together those persons who have mutual interests, standards, and ideals in the field of Environmental Health. It is the purpose of this chapter to maintain stewardship of the organization and promote environmental awareness.


2020-2021 Officers:

President: Harrison Tolley

Vice President: TBD

Secretary: TBD

Treasurer: TBD
Media Manager: TBD
Historian: TBD
Event Coordinator: TBD
Faculty Advisor: TBD
---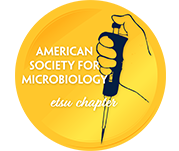 American Society for Microbiology
The ETSU chapter of ASM is a society created by and for health science students. This society was created to develop its members into strong professionals in their careers, as well as give them opportunities to give back to their community through education.
We strive to promote the interest and participation of both high school and collegiate students in ASM both locally and nationally, and improve the overall quality of the ETSU Microbiology program. Members learn theoretical and practical knowledge of scientific research, and stay up-to-date on current research being conducted. ASM also gives members many opportunities to make social connections with other students and faculty in the health science programs offered by ETSU. All interested students are encouraged to come to any general meetings or email the officers for more information!
2020-2021 Officers:
President: Shannon Wallmarker
Vice President: Courtney Henley
Secretary: Gabrielle Shipstone
Treasurer: Rebekah Cormack
Research Chairs: Tasha Nelson
Faculty Advisors: Sean Fox and Dara Young
---