College of Public Health
Coverdell Fellows Program
Paul D. Coverdell Fellows Program
A graduate fellowship program that offers financial assistance to returned Peace Corps Volunteers, as well as Peace Corps Response and Global Health Service Partnership Volunteers.
All fellows complete internships in underserved communities and may seek financial support for their field placement. Scholarship funds may be available for students to complete field placements in low resource settings domestically and globally.
Scholarships from the Coverdell Fellows Program range from $750-$3500, depending on location, cost, and time in country.
Additionally, fellows selected for the program in the ETSU College of Public Health may receive an in-state tuition waiver, online student e-rate, tuition scholarship, and/or graduate assistantship.

Alumna Gaby Coronel's Peace Corps Journey
"We are very excited to offer our graduate programs to returning Peace Corps volunteers," said Dr. Randy Wykoff, Dean of the College of Public Health. "These students are highly experienced, altruistic, and motivated and they bring a seasoned world view. They will both add to, and benefit from, our commitment to practical, applied and "real world" training in public health."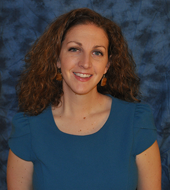 For questions regarding the program, please contact:
Megan Quinn, DrPH, MSc
Assistant Professor
Department of Biostatistics and Epidemiology
423-439-4427 / quinnm@etsu.edu
149E Lamb Hall