Counseling Center
Division of Student Life and Enrollment
Groups
Counseling Center Groups
Summer 2020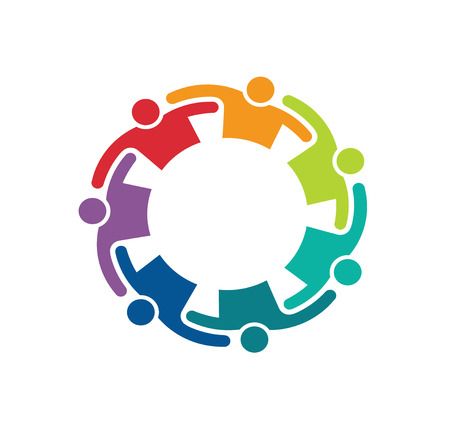 Online Support Groups:

Coffee & Connection
#TogetherWeAreNotAlone
Beginning Thursday, May 21st from 11am to 12:30pm via your ETSU Zoom account.
This group will offer social connection and tools relating to anxiety, stress management, mindfulness, and more! This group is available for out-of-state residents!
*Make sure to fill out the peer support group consent form by to participate - find below*
---
---
Fem Sex Group
FemSex is a semester long, weekly, non-credit workshop. Though the workshop is designed around the experiences of people who identify as women or who have identified as women at some point, all are welcome.
FemSex creates a safe space that encourages students to learn about their bodies, explore sexuality & relationships, and expand their understanding of social and cultural influence and diversity. Topics will include: body image, gender identity, safe sex/reproductive choice, sex & sexuality, communication & consent, partnership & relationship.
Day/Time: Tuesdays from 4:00pm-6:00pm
Info Session: Tuesday, January 28th, 2020
Location of Info Session: Nell Dossett Residence Hall Room 208
Start date: Tuesday, Febuary 24th, 2020
Location of group TBD
Closed group – attendance to the info session and completion of application are required.
Contact Kate Emmerich for more information: emmerich@etsu.edu
---
Understanding Self & Others
Group will not be meeting while university courses are online (to reduce gatherings of students on campus).
This group will provide a safe space for personal growth opportunities for students to engage in giving and receiving support, empathy, and feedback to help make desired changes, gain insight, explore meaning in your life and gain a better sense of self. Concerns such as anxiety, stress, depression, self-esteem, body image, feeling distant from others, trauma history or grief will be explored in this process group. Discover you are not alone in the difficulties you experience.
Day/Time: Thursdays 11:15am-12:45pm
Info session: Thursday, Jan 30th, 2020
Location: Nell Dossett Residence Hall, 3rd floor (Check in at front desk of Counseling Center)
Contact danjones@etsu.edu or wiglen@etsu.edu for more info
---
Success Over Stress
Success Over Stress is a 4-week skill building workshop to learn how to manage stress and anxiety, with an emphasis on physiological effects, behavioral effects, and thought processes. Snacks provided!
Time: 2:30 PM - 4:00 PM
Nell Dossett Room 208
Feb 13: info session
Feb 20: physiological focus
Feb 27: behavioral focus
March 4: thought processes
Register ahead of time online with the ETSU Calendar
Email questions to Lindsey at DERRYL@etsu.edu
Other Recommended Groups for Spring 2020
---
L.O.V.E.
A community of women who have overcome abusive situations.
Day/Time: Saturdays 9:00am
Location: 1425 East Center Street Kingsport, TN 37664
Contact for more information: l.o.v.e.womensgroup@outlook.com
---
LGBTQ Stress & Coping Group
4-week support group addressing LGBTQ stress, coping, and community connectedness.
Day/Time: TBD
To sign up please contact the BHWC at 423-439-7777.
---
Outside the Box
A social group for neurodivergents, friends and allies. Bring your lunch.
Day/Time: Fridays 1:30-2:30pm
Location: Nell Dossett Residence Hall Room 103
Contact Mary Little for more information: littleme@etsu.edu
---
Group will not be meeting while university courses are online (to reduce gatherings of students on campus). Contact Mickey White whiteme@etsu.edu for more info.
A.S.P.E.C.T.S.
Aligning, Support, Pride, Education, and Community for Trans Students. Open to all transgender or gender non-conforming ETSU students.
Day/Time: Wednesdays 2:00pm-3:30pm
Start date: Jan 29th, 2020
Contact Dr. Mickey White for more information: whiteme@etsu.edu
NO meeting on Wednesday, Feb 12th or Wednesday, April 15th
---
Open Space
A student support group for integrating and celebrating your identity as spiritual/religious & LGBTQ+. A safe and anonymous place to share your story and hear someone else's. *snacks provided*
Day/Time: TBD
Location: 1412 College Heights Rd
Contact: bri@presbyhouse.org