Counseling Center
Division of Student Life and Enrollment
Let's Talk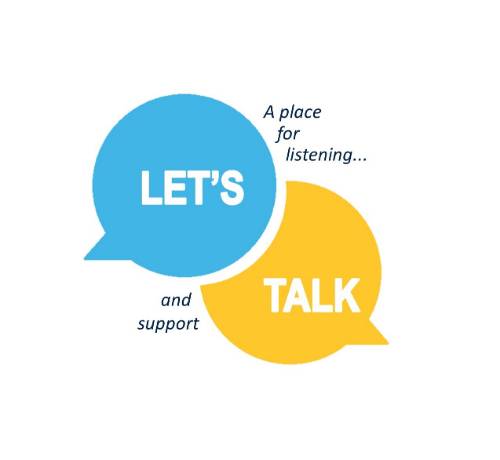 When something's bothering you, talking about it is often the first step toward a solution. Now, there's an informal, convenient, confidential way to get insight and information – "Let's Talk."
The program offers free, friendly drop-in sessions with counselor consultants from the ETSU Counseling Center, at locations around campus. "Let's Talk" isn't formal counseling or mental health treatment. It's a chance to briefly share what's on your mind, find support, and get recommendations. No topic is off-limits!
Zoom Logistics: Students will enter the waiting room, and the Let's Talk counselor will let them in when they are available. If other students are being seen, students may have to wait up to 20 minutes. Once students enter the session, they will be asked to provide some brief information (Name, E#, Physical Location) before the session begins.
FREE to ETSU students
No appointment needed - first come, first serve
Confidential
No paperwork or commitment
Let's Talk Schedule for Summer 2021
| Day/Time | Population | Zoom Meeting ID | Counselor |
| --- | --- | --- | --- |
| Tuesdays, 12:00pm-1:00pm | Open Student | 968 1284 2577 | CC Intern |
| Wednesdays, 12:00pm-1:00pm | Open Student | 968 7852 2824 | CC Intern |
| Thursdays, 12:00pm-1:00pm | Open Student | 912 3350 6269 | CC Intern |
Let's Talk is closed for all University Holidays, 2020 Fall Break, 2020-21 Winter Break, and 2021 Spring Break
---

Let's Talk Counselors
---
More about Let's Talk
The Let's Talk off-site walk-in model was developed at Cornell University. It is nationally recognized for its success in increasing student access to mental health care.
The Let's Talk model has been adopted by nearly 50 universities and colleges nationwide. Please contact Cornell University for more information: cornellhealth@cornell.edu