Counseling Center
Division of Student Life and Enrollment
Services
Make an Appointment
If you are already an established client, call our front desk to schedule an appointment (Please note that if it has been several months or longer, we may ask you to come back through our Needs Assessment hours to get re-established).
If you are a new client, use our Needs Assessment hours listed below for either an initial Needs Assessment or a Single Session appointment.
After scheduling an appointment, you will receive paperwork to be filled about before your scheduled appointment time.
---
Needs Assessment
Summer Needs Assessment times are Tuesday & Wednesday 2:00pm-3:30pm, and Thursdsay from 10:00 - 11:30am. Needs Assessment appointments are scheduled by our front office staff. You can contact the front office either by email or by phone. They will send you paperwork to be completed and returned before your scheduled appointment time.
During your Needs Assessment, you'll meet with one of our clinical staff for about 30 minutes to share about the personal challenges that brought you to the counseling center, and we'll connect you with the best resource to meet your needs within our stepped care model.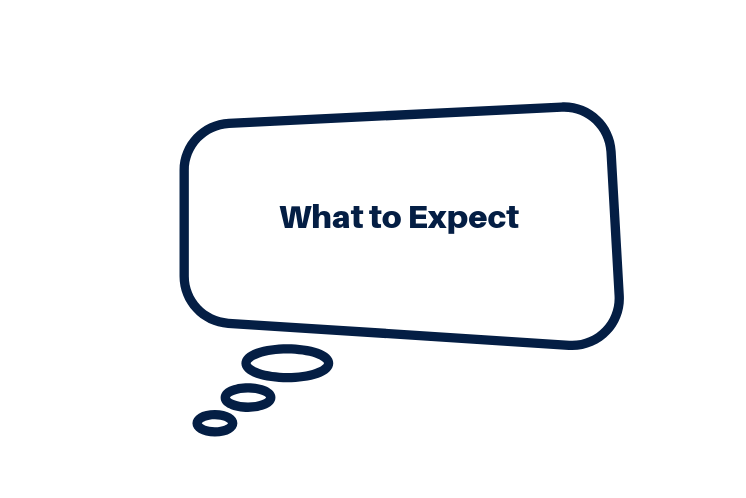 ---
Single Session
Do you think you need to meet with a counselor just one time? Try our Single-Session Counseling service
Mondays-Thursdays
10:00am-11:30am & 2:00pm-3:30pm
*Single-Session appointments are also first come, first serve*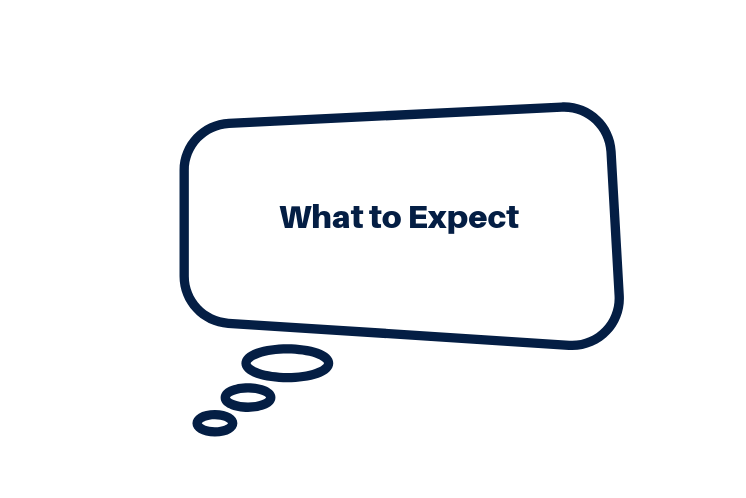 A Single Session involves a 60-minute one-on-one interview with one of our counselors. The purpose of the Single Session will be for you and your counselor to develop a plan and address your current needs in one appointment.
---
Stepped Care Model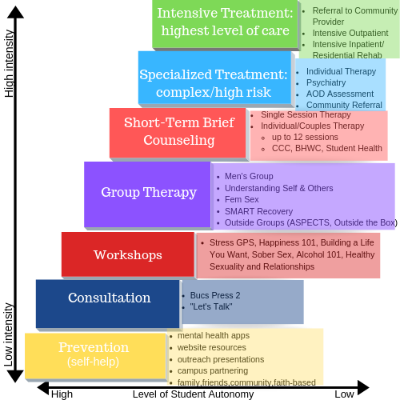 The Counseling Center operates on a Stepped Care Model, which means providing you with different choices to address your needs. Our counselors will meet with you and help you determine what choice suits your needs and provide campus or community referrals as needed.
Brief Therapy Model
The Counseling Center offers brief, short-term individual and couples therapy. In cases where long-term therapy seems best, we will assist the student with a referral to an off-campus resource.