Student ID Information
I'm a new incoming student. How do I get my ETSU ID?

First, upload your photo now (after you have paid/confirmed for your orientation or registered for classes)!

Visit this link to find out how. Be sure to upload your photo according to the requirements on this page. If it does not meet university guidelines, the photo will be denied and you will be asked to resubmit.

You will receive your ID card when you attend your new-student orientation. If your orientation is held virtually, you can pick your student ID up at our office when you arrive on campus for the fall semester.
All ETSU students can receive an ID card once they are registered for classes. By being registered for classes, students automatically have access to many features and opportunities just by using their ID card! Browse below to look at a full list of ways you can use your ID card! Students will receive their ID card at orientation or after they have registered for classes.
What all is required to receive your ID card?
Be registered for classes
Have a valid, government-issued, photo ID upon pick-up.
Where do you go to have your ID card made?
Located within 40 miles of main campus

? Visit Campus ID Services! We are located in the Welcome Center on the 2nd floor of the D.P. Culp Student Center!

Distant Online Students:

See this form for instructions. Must be sent via your official ETSU email, and address must match what is on file.

Kingsport Campus

: Visit ETSU at Kingsport Downtown to have your photo taken and ID requested.
What can you do with your ETSU ID?
Library Services
The barcode on the back of the ID Card is used to check out books and other academic materials from the Sherrod Library.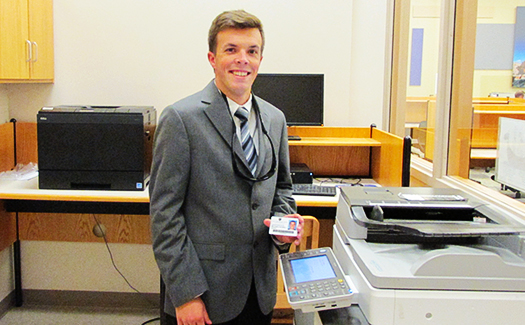 Printing and Copying
Use your ID and ID BUC$ to print and make copies.
Printing -All currently enrolled students receive $50.00 automatically prior to each semester onto their ID card under their "Pharos Print - Funny Money" account. If you deplete these funds from this account before completing the semester, you must have funds on your ID BUC$ account to continue printing. Funds may be deposited on your ID BUC$ account in several ways including online at GET. All "Pharos Print - Funny Money" funds are depleted and refreshed at the end of each semester. Any money added to your card through ID BUC$ does not expire.
Copying - To use the copying services in the library you must have funds on your ID BUC$ account. Just swipe your student ID card on the readers next to the copier, or log in with your ETSU credentials and the funds will automatically be deducted from your account.
---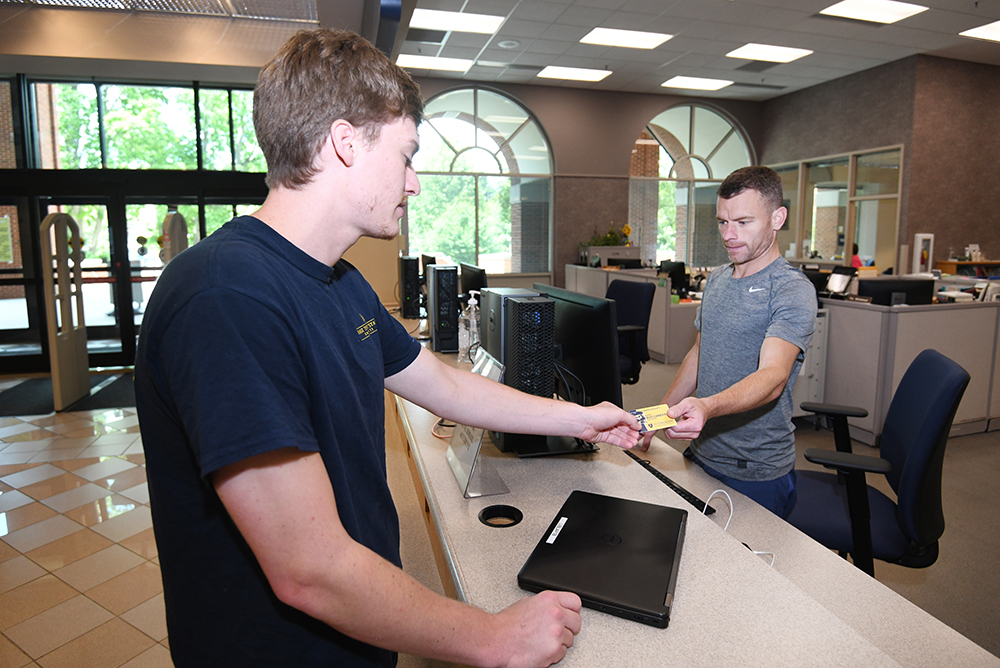 Library Access

Use your ID card reserve materials in the Library.
Use your ID card to checkout reservable materials from the Library! The Library is available for study and personal use throughout the weekdays and with available hours on the weekends and provides quiet areas to study that are free from the distractions one might face in their apartment or residence hall. Visit the Library website for building hours and more information.
---
Payment

ID BUC$, Meal Plans, Dining & Flex Dollars!
Use your card to pay for many services all throughout campus!
Your ID card also functions as a way to pay while on campus. Meal plans are available to all students as a convenient and affordable way to eat while on campus! You can also load money onto your card in the form of ID BUC$ that can be used to buy food on campus, in addition to locations off campus and other areas throughout campus. Click here for more information on ID BUC$.
---
Buccaneer Sports
Athletic Events
Gain access to ETSU Buccaneer Sporting Events!
Your ID card is your ticket to all ETSU Buccaneer Athletics events! Students get FREE* access to ETSU Buccaneer home games! Show your ID card at the door/gate and gain entry to games! ETSU Buccaneer Football tickets are currently handed out prior to games the week leading up to the game. We do our best to alert when these tickets go on sale on our Facebook and Instagram pages each week. Be sure to keep an eye out for your "This Week in Buccaneer Athletics" email sent out each Monday for that week's ticketing information. For information on all ETSU Athletic events, visit their website.
*The cost of these games are dependent on various factors and could change depending on the event.
---
Student Events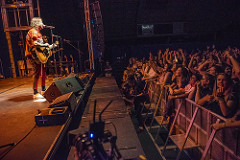 Concerts & Major Events
Gain access to concerts & major events hosted by campus!
Each semester, the Student Government Association (SGA) sponsors major events on campus or at Freedom Hall. Past performances include Maroon 5, The Fray, Jim Gaffigan, All-American Rejects, and more! Currently registered students get access to these events for FREE*! Tickets are required and distributed to students leading up to the event. You will just need to bring your ID card to the student event ticket location and have it swiped to receive your ticket(s). For information on how students can receive tickets to the current concert, visit the Major Events page on SGA's website.
Other student events are held often throughout each semester that are available to students for free. A few of these events may require your ID to get in. It is best practice to always carry your ID with you al all time while on campus.
*The cost of these artists are dependent on various factors and could change depending on the act.
---
Basler Center for Physical Activity (CPA)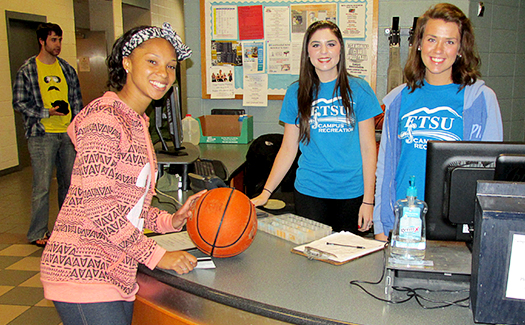 Access to the CPA & Equipment Checkout
Use your ID to enter the CPA!
All registered students and full-time employees receive access to the Basler Center for Physical Activity (CPA) for free! This is added automatically to ID cards and no additional steps are needed. To gain access to the CPA, you MUST have your current, active ID card on you to swipe at the front entrance. Your ID is also needed inside the facility to check out equipment including basketballs, towels, gym lockers, and more. For more information on CPA services and membership options, please visit the CPA's website.