Financial Health Medical Student Wellness
Medical Student Debt Management & Financial Wellness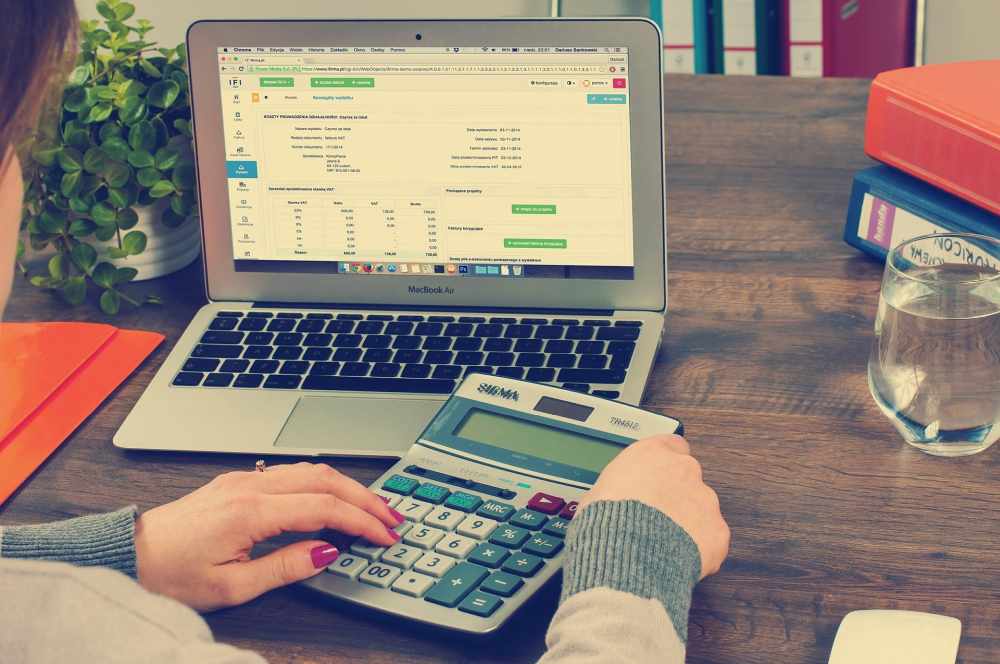 Many medical students focus their initial efforts on getting into and succeeding in medical school and leave the issue of how to pay for it for some later date. The financial decisions you make now, however, will impact the amount of debt you graduate with and the number of years of your professional career it will take to pay off your student loans. And the less debt you graduate with, the more options you will have when you start your career. The American Association of Medical Colleges (AAMC) has created several useful financial tools. The FIRST program -- Financial Information, Resources, Services, and Tools -- was created to help guide you financially through your medical school and residency years. Please take some time to utilize the MedLoan Organizer and Calculator and the Education Debt Manager.
Year one is a good time to learn to borrow wisely, develop debt management skills, and become familiar with resources available to you.
QCOM Office of Financial Services
First Year One-on-One Meetings

During your first months as a medical student and financial aid recipient, you will have opportunities to meet individually with our office staff to review disbursement and budgeting strategies. These meetings give us a chance to understand your financial goals and needs. Feel free to bring questions and a projected budget!

COM Institutional Scholarships

The eligibility of all students is determined by information contained in the FAFSA needs analysis, the criteria of the donor(s), and federal regulations when appropriate. Unless noted, the scholarship recipients are chosen by the Financial Aid/Scholarship Committee. Scholarships are awarded to students in April preceding the academic year. The amount of the scholarship is determined by the funding available. The scholarship application is required every year. Priority Deadline is March 1st each year.

Education Debt Manager for Matriculating Medical Students

We recommend all incoming medical students download and review the AAMC Education Debt Managerfor Matriculating Medical School Students. It is designed to help students navigate the complexities of medical student debt. The AAMC Education Debt Manager, a 68-page pdf, is a common sense guide to managing your student loans. On Page 46, Budget Worksheet for Students– write it down each month to see how your money is spent! Well worth the time spent when trying to manage your monthly expenses!

AAMC FIRST for Students

The American Association of Medical Colleges (AAMC) has created several useful financial tools. The FIRST program -- Financial Information, Resources, Services, and Tools -- was created to help guide you financially through your medical school and residency years.

The AAMC has FIRST Financial Aid Fact Sheets and FIRST Videos and Webinars available on their extensive site. Other helpful financial tools are:

MedLoan Organizer and Calculator provides a secure location to organize and track student loans while also displaying possible repayment plans and costs based on a student's individual loan debt.

AAMC Financial Wellness

AAMC Financial Wellness is a free online financial education resource provided by the AAMC to help students, residents, and practicing physicians increase their financial literacy and become more financially savvy.

Federal Loan Entrance Counseling

Regulations governing the disbursement of federally guaranteed loans require that every new borrower receive loan counseling before their loans are disbursed. The purpose of this is to familiarize you with the process of financing your medical school education, including your rights as a borrower, your obligations, benefits (e.g., deferment options), and personal budgeting issues. The COM Office of Financial Services offers federal online loan entrance counseling to satisfy the federal government's requirement and will contact each new borrower with instructions.

Federal Loan Exit Counseling

Loan exit counseling is required of all students who have received federal student loans. When a student graduates, drops below half-time, or withdraws from school, they will be asked to complete federal loan exit counseling. The COM Office of Financial Services will be in touch with medical students on how to complete these requirements online.

Fourth Year Loan Repayment Sessions

As medical school winds down and graduation approaches, the COM Office of Financial Services welcomes your questions and offers support with loan repayment. Scheduling an individual meeting to discuss loan repayment options, public service loan forgiveness, and loan deferment is highly recommended. A loan repayment schedule will be created and reviewed during the session. Review loan repayment programs during both residency and in practice.

Credit Reports

The Federal Direct Graduate PLUS Loan and private loans require a credit check. It is important to maintain credit worthiness in order to qualify for borrowing needed for your medical education as well as in future years. Having good credit is also vital to many of life's most important purchases, including financing a home or car, and some employers will not offer jobs to candidates with poor credit. It is recommended that you request a copy of your credit report from a credit bureau to make sure there are no problems. You may request a free credit report at annualcreditreport.com. It's smart to check all three reports at least annually, because they may have slightly different data. Changes you don't expect or did not authorize can tip you off to a mistake or to identity theft.

NSLDS

The National Student Loan Data System (NSLDS) is the U.S. Department of Education's online database for federal student loan borrowers. NSLDS receives data from schools, loan guaranty agencies, the Direct Loan program, and other Department of ED programs. This web-based resource provides you with access to the details (loan type, loan servicer, disbursement dates, loan balances and repayment dates) of your federal loans.

PRIVATE OR INSTITUTIONAL LOANS

NSLDS is for federal loans only. To find out the details of other education loans, you will want to review your credit report, reach out to the lender of the loan, or the school where you borrowed the funding.

GRACE PERIOD, LOAN DEFERMENT, AND FORBEARANCE

A 6-month grace period is applied automatically to Direct Loans at graduation. During this time, no payments are required, although you may make voluntary payments at any time. During grace, subsidized loans remain interest-free because the government continues to pay the interest, and unsubsidized and Graduate PLUS loans continue to accrue interest because the borrower is responsible for the accruing interest.

After a grace period has been exhausted, a deferment may be another option to delay making payments on your student loans. Deferments are usually granted in 12-month increments. The most common deferments are enrollment at least half-time at an eligible college, enrollment in an approved graduate fellowship program, or service in the military. If you had previous loans as an undergraduate or graduate student, ETSU, Quillen College of Medicine will report your enrollment here to the National Student Clearinghouse and typically no forms are required.

You may request a forbearance on your loan if you are temporarily unable to make your scheduled monthly loan payments due to financial difficulties, medical expenses, change in employment or other reasons acceptable to your loan servicer. You also may be eligible for mandatory forbearance if you are serving in a medical or dental internship or residency program, the total amount you owe each month for all loans is 20% or more of your total monthly gross income, you are serving in an AmeriCorps position, or you are a member of the National Guard. Contact your loan servicer for more information or paperwork to complete.

LOAN REPAYMENT PLANS

Traditional repayment and income-driven repayment plans are offered to graduates. Standard, extended and graduated repayment plans are all traditional plans that will have a higher monthly payment in comparison to the income-driven repayment plans. With traditional repayment plans, the borrower's monthly payment is based on the term of the loan and the amount of debt. Within the traditional plans, the most aggressive plan is likely the standard plan. This option requires the borrower to repay the full loan in 10 years and the monthly payment is based on the total amount of debt.

If you want to minimize your monthly payments, you may want to select one of the income-driven repayment plans. These plans include income-contingent repayment, income-based repayment, pay as your earn (PAYE) and revised pay as you earn (REPAYE). These plans may offer more affordable monthly payments because they limit the monthly payment to 10-20% of your discretionary income. The lower the monthly payment, the longer it may take to repay the debt. More time in repayment allows for more interest to accrue, which can result in higher total cost. Borrowers can always choose to make larger payments, without a penalty, and can ultimately determine the length of time to pay off their loans.

To see monthly payments, interest costs, and potential forgiveness amounts based on actual loan debt, MD students should access the MedLoans Organizer and Calculator. Other School of Medicine students should access the Repayment Estimator.

LOAN CONSOLIDATION

Federal Consolidation Loans allow borrowers to combine all federal student loans into a single loan and extend repayment for up to 25 years. Federal Consolidation Loans have one fixed-interest rate based on a weighted average of the current rates on your existing loans. Applications are made through studentaid.gov. There are pros and cons to consolidation; review the differences carefully.

MD LOAN REPAYMENT/FORGIVENESS PROGRAMS

Are you an MD student interested in a service career, or wanting to reduce medical school debt by working in the public service or the military? Good news – there are numerous possibilities available. Financial benefits and requirements vary. Various states offer forgiveness programs.

PUBLIC SERVICE LOAN FORGIVENESS

If you are employed by a government or not-for-profit organization, you may be able to receive loan forgiveness under the Public Service Loan Forgiveness Program (PSLF). PSLF forgives the remaining balance on your Federal Direct Loans after you have made 120 qualifying monthly payments under a qualifying repayment plan while working full-time for a qualifying employer.

Walk-Ins & Student Appointments

Students are encouraged to stop by with any financial aid or financial wellness questions they have. Individual appointments can also be schedule for in-person or virtual meetings.
Contact Financial Services
Joyce Underwood, Director (underwoodj@etsu.edu)
Christy Franklin, Assistant Director (franklincl@etsu.edu)