Department of Music
College of Arts & Sciences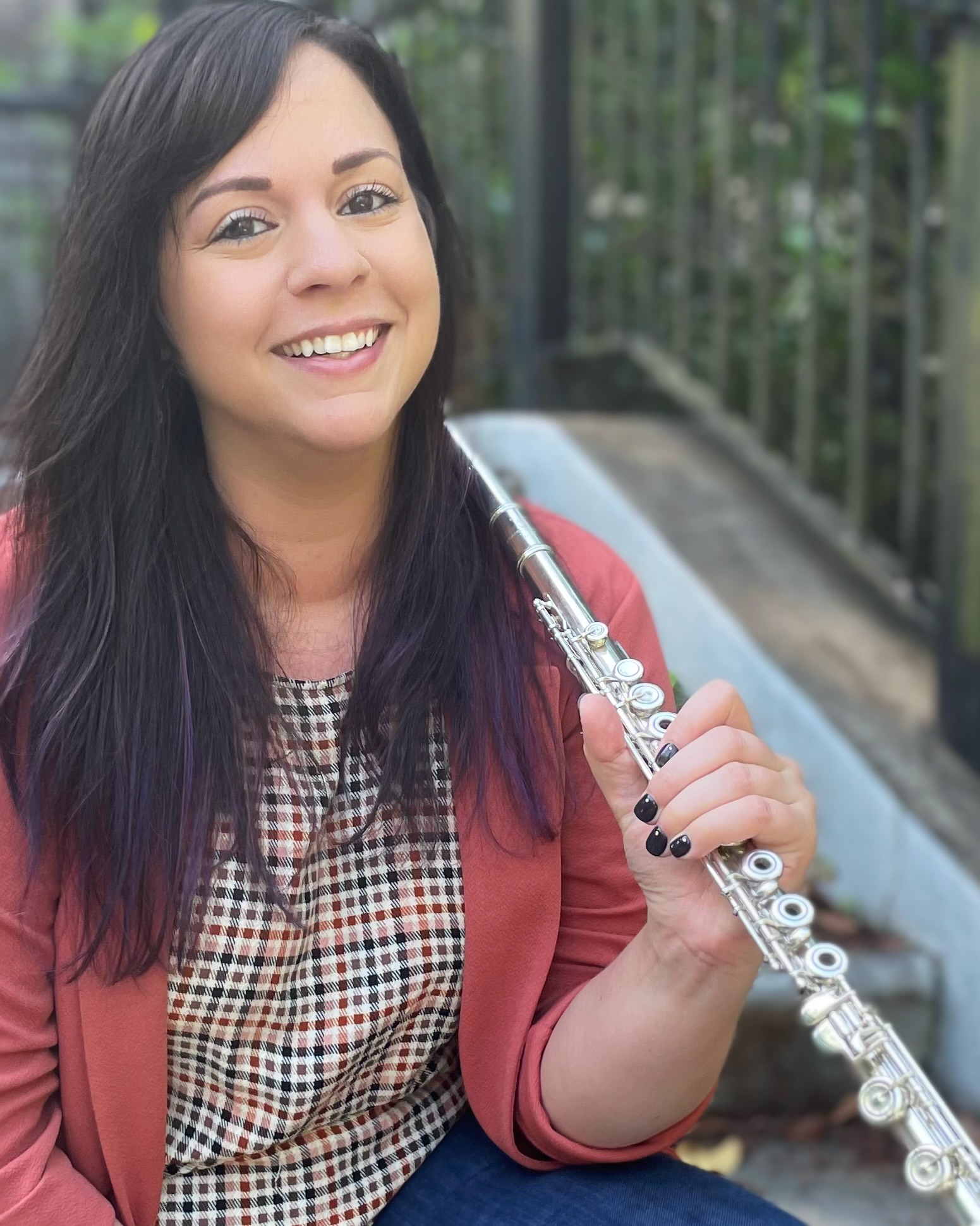 Roya Farzaneh
Adjunct Faculty
---
Dr. Roya Farzaneh is the flute professor at East Tennessee State University and leads a versatile career as a solo, chamber, and orchestral musician. She frequently performs with many regional orchestras including the Rock Hill Symphony, Long Bay Symphony, Aiken Symphony, South Carolina Philharmonic, and has previously performed with the Guelph Symphony Orchestra in Ontario. Dr. Farzaneh has appeared as a prize winner or finalist in several well-known solo flute competitions with the Raleigh Area Flute Society, the Texas Flute Society's Myrna Brown Artist Competition, Central Ohio Flute Association, South Carolina Flute Society, Flute Society of Kentucky, the Northeast Ohio Tuesday Musical Association, and the National Flute Association. Her summer engagements have included the National Music Festival, Hot Springs Music Festival, the Monteux School, and Blue Lake Fine Arts Camp.

Teaching is Dr. Farzaneh's passion and priority. She has previously served as adjunct faculty at Presbyterian College in Clinton, SC and was also director of Congaree New Horizons Flute Loops, an adult amateur flute choir based in Columbia, SC. Dr. Farzaneh maintains an active private studio of students that have advanced in honor bands, competitions, and successful college auditions.

Being an Iranian-American flutist, Dr. Farzaneh has a passion for exploring new and diverse repertoire. She has collaborated with several female-identifying Iranian composers and has had the honor of presenting her research of works for flute by Iranian women around the country. She has presented a variety of recitals and lectures at conferences for the Mid-South Flute Society, Mid-Atlantic Flute Society, National Flute Association, Florida Flute Association, South Carolina Flute Society, and the Flute New Music Consortium.

Dr. Farzaneh earned her Doctor of Musical Arts from The University of South Carolina, where she studied with Dr. Jennifer Parker-Harley. She completed her Master of Music from The University of Akron with George Pope and her Bachelor of Music from Middle Tennessee State University with Deanna Little. Along with her academic studies, Dr. Farzaneh spent time in the United Kingdom studying with Trevor Wye.

In addition to being adjunct flute professor at ETSU, Dr. Farzaneh works in advertising for the National Flute Association. https://www.royafarzaneh.com/